Unspeakable Times
15 Hard Facts And Out-There Theories Regarding Maura Murray's Disappearance

In 2004, 21-year-old Maura Murray disappeared on state road 112 in New Hampshire. Her sudden disappearance left behind few clues and a plethora of conspiracy theories - similar to the abundance of speculation surrounding the Jamison Family Murders. The UMass student's disappearance struck a chord with the Internet community, as one of the last true mysteries to occur before social media became ubiquitous. While there have been people who have vanished after the popularization of Facebook and Instagram, few of them have provided such a classic New England mystery as Murray.
Theories about her whereabouts range from the plausible to the extreme, but all of them center around the idea of a woman who wanted to escape. Investigative journalist James Renner has tracked the case closely. In 2016, he released the nonfiction thriller True Crime Addict: How I Lost Myself in the Mysterious Disappearance of Maura Murray. Renner also maintains the blog "My Search for Maura Murray," featuring case details and documents.

back to page 1
Her Father Maintained She Was Abducted By 'Some Dirtbags'
While most Internet detectives believe that Murray ran away to start a new life, her father, Fred Murray, believes that she was kidnapped after her car accident. Ten years after her disappearance, he told WMUR:
My initial thought is still what I think. Somebody locally grabbed her who knows the area, knows where to go, knows how to get into some place and out of some place without being seen.
And he's not the only person who thinks that she was kidnapped. Jeanne Foley, a resident near to where Murray crashed her car told the news station: "I always felt she was in the wrong place at the wrong time and someone came along."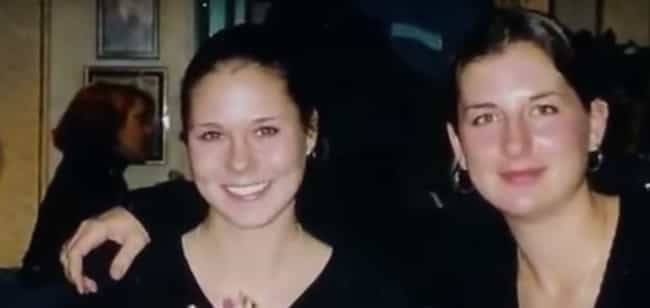 There Might Have Been Another Driver Waiting To Pick Her Up
Many Internet sleuths believe that there may have been a "tandem driver" coming in from another state to meet up with Murray and shuttle her across the Canadian border to begin her new life. But it's not just Internet folks who believe this to be a possibility.
James Renner, an investigative journalist who has spent the better part of the last decade writing about the disappearance, believes that the involvement of a second driver is likely. While trying to dispel rumors of it being a kidnapping, he wrote:
The only way this could have happened was if Maura knew the driver and there was no time wasted for conversation. […] Enter the tandem driver, who would have been driving ahead of Maura. If they were ahead and saw the accident in their rearview, and were past Bradley Hill Road, the next place they could turn around was Route 116. It takes approximately seven minutes to drive to Route 116 and back to the scene of the crash.

She Could Have Had A Secret Child She Was Trying To Protect
While there's no physical evidence Murray was pregnant, theorists speculate that she planned to run away to protect herself and her baby. Journalist Renner, author of True Crime Addict, maintained this belief in his blog:
[S]he ran away to survive. To protect herself and, if the police are correct, her baby. And talk about a motive to remain quiet for 11 years - can you get anything better than protecting a kid? What wouldn't you do? That's certainly one way to avoid any custody troubles.

Murray Allegedly Was Escaping An Abusive Relationship
More than a decade after Murray's disappearance, a number of people - including web sleuths and New England locals alike - are still chiming in on the case. In 2016, Renner claimed to have received an email sent by "someone from Maura's inner circle," alleging that they spoke to someone in a bar who heard a different version of Murray's disappearance. Part of the email read:
He then started talking to me about the missing girl who had gone to West Point and then to UMASS. I hadn't heard about it at the time and he explained to me what I now know is the MM case. He told me that it was an open secret among people who knew her personally at UMASS that she ran off on her own to get away from an abusive relationship. He said that he knew people that knew her and that had been in on the whole thing.