Unspeakable Times
15 Hard Facts And Out-There Theories Regarding Maura Murray's Disappearance

In 2004, 21-year-old Maura Murray disappeared on state road 112 in New Hampshire. Her sudden disappearance left behind few clues and a plethora of conspiracy theories - similar to the abundance of speculation surrounding the Jamison Family Murders. The UMass student's disappearance struck a chord with the Internet community, as one of the last true mysteries to occur before social media became ubiquitous. While there have been people who have vanished after the popularization of Facebook and Instagram, few of them have provided such a classic New England mystery as Murray.
Theories about her whereabouts range from the plausible to the extreme, but all of them center around the idea of a woman who wanted to escape. Investigative journalist James Renner has tracked the case closely. In 2016, he released the nonfiction thriller True Crime Addict: How I Lost Myself in the Mysterious Disappearance of Maura Murray. Renner also maintains the blog "My Search for Maura Murray," featuring case details and documents.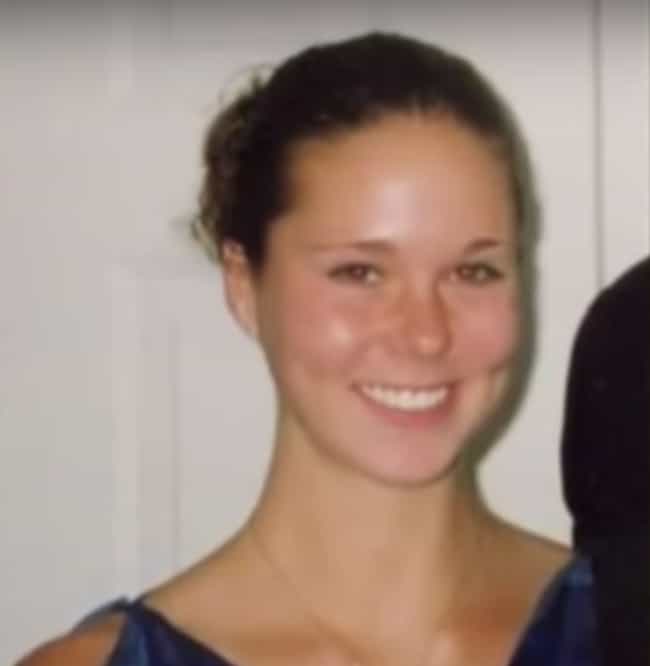 Maura Murray Was A College Student At UMass
Before she became the focal point of one of New England's greatest mysteries, Maura Murray was a nursing student at the University of Massachusetts, Amherst. She worked as an on-campus security guard to help pay for her classes. Prior to her enrollment at UMass, Murray attended West Point, a well-known military academy.
Despite her previous run-ins with the law - prior to her disappearance, she used a stolen credit card to order food and got in an accident with her father's car - friends, family, and peers maintain she was a regular 21-year-old.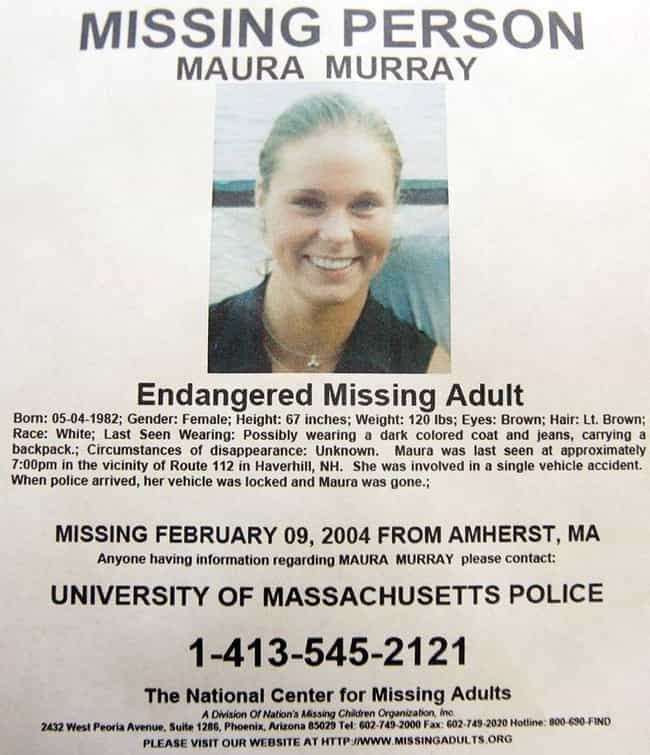 She Mysteriously Disappeared In 2004
One questionable aspect of Murray's disappearance is the car accident she suffered on the evening of February 9, 2004, on Route 112 in Haverhill, NH. She crashed her car into a snowbank in front of a few witnesses, including a bus driver who asked if she needed help.
According to the police report, Murray asked the bus driver not to call the police. By 7:46 pm, 10 minutes after the accident, she was gone. When police inspected the car, they did not see any footprints. There was no sign of foul play. Inside the vehicle, investigators found Murray's packed-up possessions and a box of wine.

One of the most popular theories about Murray's disappearance is that she simply ran away. The circumstantial evidence behind this theory is the perceived financial trouble that Murray was having. The day before she disappeared, Murray emptied out her bank account, which reportedly only had about $280.
According to the police, she then purchased bottles of alcohol. Additionally, Murray had gathered the significant contents of her dorm room prior to leaving the day of her disappearance.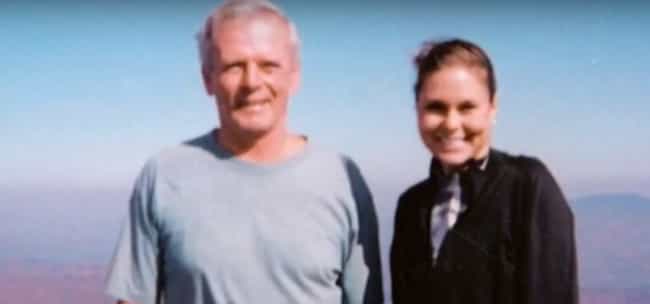 She Allegedly Left For A Family Emergency
One theory indicates Murray planned her disappearance. She had emailed her professors to say that she'd be missing the following week of classes due to a death in the family. However, there was no reported death.
Following this reported absence, Murray packed her belongings and left town.