Stephan Roget
Updated February 5, 2021
235.2k views
16 items
List RulesVote up the insider info on the MCU that makes you love Marvel movies even more.
The Marvel Cinematic Universe remains a world-dominating entertainment phenomenon, and with good reason. Fans want more than just films: they want to go behind the scenes of Marvel movies to dig up facts about the MCU to further their immersion in the world of The Avengers and Guardians of the Galaxy. Plenty of Marvel movie trivia already exists, but this Marvel Universe trivia delves into the insane detail producers put into this franchise. Unlike MCU fan theories, these fun MCU tidbits come straight from the series's source: the writers and producers. Even the most veteran and expert fans of the MCU still finds things they didn't know about Marvel movies, and the hunt for more and more trivial tidbits can be nearly as exciting as a quest for Infinity Stones. 
The Marvel Cinematic Universe began in 2008 with the release of Iron Man, and shows no signs of slowing when it comes to taking over Hollywood. The MCU now pumps out three blockbuster films per year, along with several television series, and recently Marvel Studios gained access to even more characters with Disney's acquisition of Fox, which means you can catch all your favorite Marvel movies, series, and spinoffs on Disney+. The MCU already reads so well, but if producers continue with this attention to detail, its future looks to be even more spectacular!
Photo: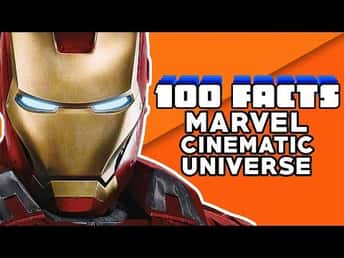 Lou Ferrigno achieved fame as the literal embodiment of the Incredible Hulk. Ferrigno played the jade giant in the wildly popular '70s TV series The Incredible Hulk, and painting Ferrigno green was all that was needed to create a convincing goliath. The MCU, which loves a good homage, decided to honor Ferringo in a unique way—Ferrigno provided the voice of the Hulk in every film up to Thor: Ragnarok. For that performance, which required a more verbal Hulk, Mark Ruffalo took over.