Weird History
The Most Notorious Failed Assassination Attempts In US History

While four US presidents have been assassinated, there have been assassination attempts or plots on almost every major holder of the White House. Barack Obama has seen over a dozen different assassination plots foiled, and he's far from the first. Most were the work of mentally ill malcontents, and came off as either incompetent or poorly planned. But a few assassination plots nearly came off, and have killed a number of people.
As befitting a president whose election was the final cause of the Civil War, Abraham Lincoln was the target of two plots before he was actually assassinated. Some would-be killers have taken aim at presidents-elect, while others have plotted against former presidents. Using guns, bombs, or knives, potential assassins have ranged from disgruntled government office seekers to deranged loners hearing voices, but all have nearly changed history with their actions.
Here are some of the most brazen failed attempts to kill presidents in American history.
Teddy Roosevelt Takes a Bullet and Keeps on Talking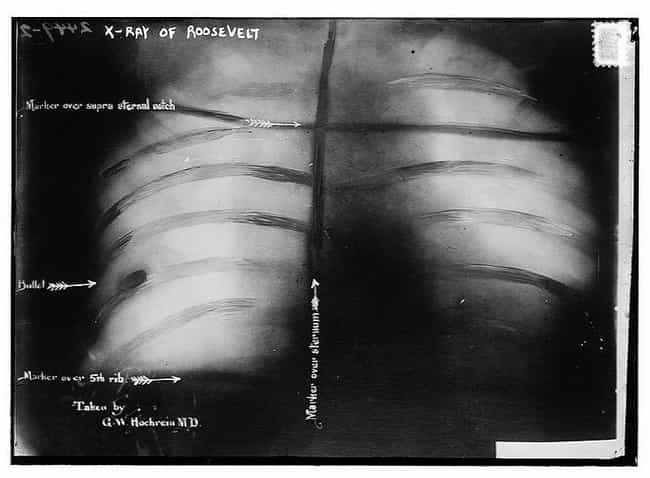 America's most legendary failed presidential assassination attempt took place on October 14, 1912 - and the target wasn't even president yet. Teddy Roosevelt had pledged not to run for a third term, but was drawn back into the fold for the 1912 election, running on a progressive ticket against his former friend William Howard Taft. While speaking in Milwaukee, Roosevelt was shot in the chest by New York bar owner William Schrank. The .38 caliber bullet was slowed by Roosevelt's 50-page speech, which was folded over in his pocket, and lodged in his chest. After ensuring Schrank wasn't lynched, Roosevelt then checked to make sure he wasn't dying. He wasn't, so he went right on speaking. He took two weeks off to recover, then hit the campaign trail again.
The shooting was the high point of Roosevelt's 1912 campaign, which split votes with Taft and sent Woodrow Wilson to the White House.
Andrew Jackson Takes Matters Into His Own Hands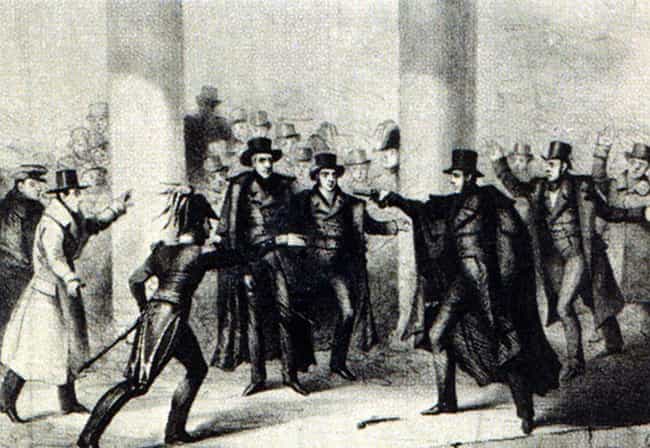 The first known assassination attempt against a US president came on January 30, 1835. Just outside the Capitol Building, Andrew Jackson was attacked by a house painter named Richard Lawrence, who attempted to shoot Jackson with two pistols. Fortunately for the president, both misfired due to the damp air.
Presidential protection wasn't quite what it is today, as Jackson himself grabbed Lawrence and beat him severely with his cane. Lawrence was found not guilty by reason of insanity, and future scholars determined it was likely the chemicals in the paint he used that drove him to the brink. He died in a mental institution.
Lincoln and the Baltimore Plot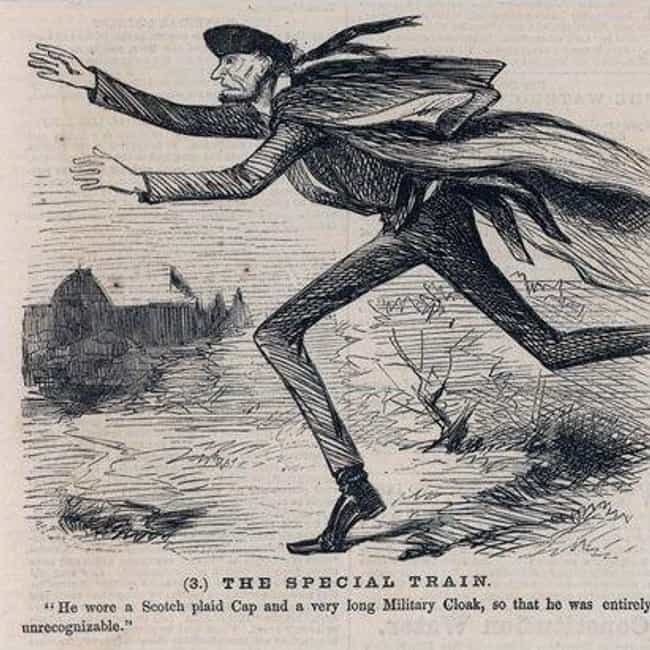 With the nation on the verge of civil war in February 1861, president-elect Lincoln's personal bodyguard Allan Pinkerton became convinced there was a plot afoot to
kill him in Baltimore
, as he journeyed to his inauguration. Lincoln at first wanted to proceed as planned during the day, but would eventually pass through Baltimore in disguise during the middle of the night. Meanwhile, the Lincoln family used a dummy train to throw off what Pinkerton believed were a cadre of assassins waiting with knives to stab Lincoln as he changed trains. The existence of the plot was never proven, and Lincoln was deeply embarrassed by the affair.
An Assassin Shoots Lincoln's Hat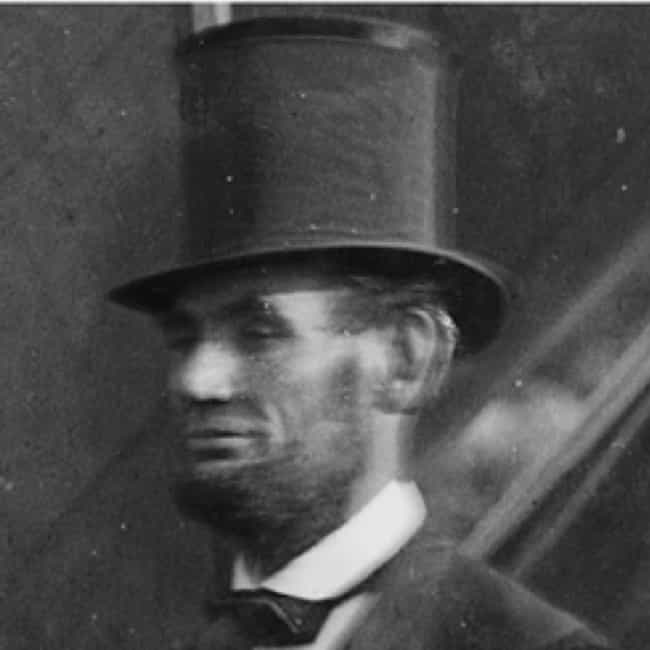 During the worst of the Civil War, President Lincoln took to working late into the night at the Soldiers Home, three miles from the White House. One night, while riding to the Home by himself (as was his habit), a
lone rifle shot
flew through his hat, sending Lincoln's horse running. Lincoln arrived at the Home unscathed and told his bodyguards, who went back out and found the hat with a bullet hole in it. The shot missed Lincoln's head by inches.