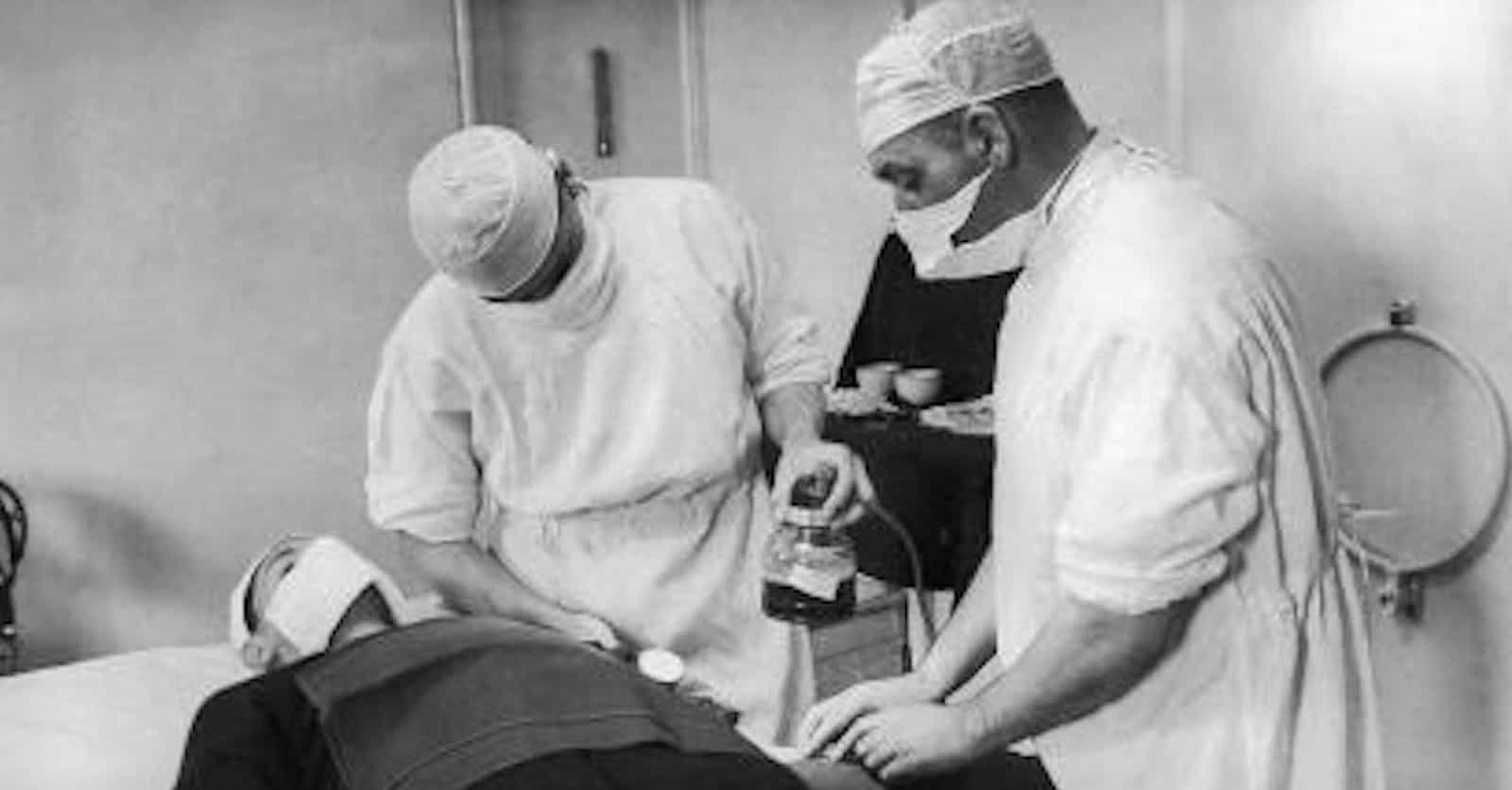 Photo: user uploaded image
One Doctor Invented A Fake Disease Called K Syndrome To Save Jews From The Nazis
During WWII, an old hospital in Rome run by friars fooled the Third Reich and saved the lives of hundreds of Jewish individuals. They did it by inventing a fake disease called K Syndrome. What is K Syndrome, exactly? Though it sounded like Koch syndrome, or tuberculosis, K Syndrome was completely made up. The head physician at the hospital, Giovanni Borromeo, hid hundreds of Jewish people in his hospital wards by diagnosing them with K Syndrome. 
In 1943 and 1944, the SS stormed Rome's Jewish ghetto, deporting thousands to concentration camps. When the camps were liberated, less than a hundred survived. Thanks to the quick thinking of Dr. Borromeo and his assistants, however, a lucky few got to pull one over the German soldiers and escape persecution. 
During the war, Hitler's regime raided the hospital looking for individuals of Jewish heritage, and the hospital staff warned them about the deadly, contagious K Syndrome. The fake syndrome protected hundreds during the Third Reich's occupation. Horrifying photos of concentration camps show the fate that could have been for the men, women, and children struck with this lifesaving plague.
---
Photo: German Federal Archive / Wikipedia / CC BY-SA 3.0 DE

Hitler's Regime Deported 2,000 Jewish People From Rome, And Only 100 Lived

When the Third Reich swept into Rome in September 1943, they immediately began targeting the city's Jewish population. Hundreds went into hiding, and some even hid in Catholic churches. But on October 18, 1943, the deportations began. In a single day, over 1,000 Jewish individuals got deported, and an additional thousand would be sent to extermination camps in the coming weeks.

Of the 2,091 Jewish people departed from Rome, only 102 survived.