VOTE

23 Creative Tips for the Perfect Fall Wedding

119 votes
119 voters
1.2k views
23 items
A fall wedding can be an extremely elegant event, even if you're working with a tight budget. With some simple yet creative ideas, your big day can be transformed into a work of art that guests will be talking about for years to come! Have you been wondering, "What are some great wedding ideas for fall?" If so, this list of creative fall wedding ideas offers some fabulous suggestions, no matter what your budget is!
Looking for natural and crafty ways to incorporate fall accents into your autumn wedding? Use warm colors and elements of nature to create a warm, inviting atmosphere. The advantage of having a fall wedding is that elements of nature are easy to incorporate into your decorations - and the best part is that things like berries or pine cones cost next to nothing. Fall is a special time of year that everyone is already excited about, so having your wedding during this time makes it much easier to incorporate the magic of the season into your event by serving a hot cocoa bar or apple cider.
No matter what your personal sense of style is or what kind of budget you have to work with, the suggestions that are featured on this list of the best fall wedding ideas are sure to give your fall wedding that unique touch you're aiming for! Be sure to vote up your favorite autumn wedding ideas and add any suggestions to the comments section below!
Incorporate Fall Trees and Leaves into Your Wedding Photos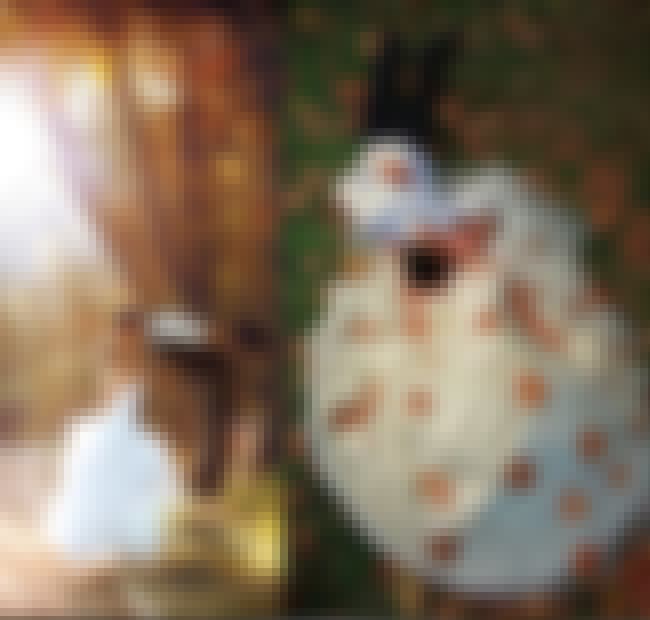 Try to find a venue with plenty of fall trees on the grounds or nearby. Having a natural autumn backdrop will cut down tons of outdoor decorating and the trees will make the perfect festive background for wedding party and bride/groom photos.
Consider what the venue will look like while you're picking out the bridesmaid dresses so you can color coordinate all aspects of the photos and bouquets with the background.

Agree or disagree?
Dress the Bridesmaids in Colors that Complement Typical Fall Colors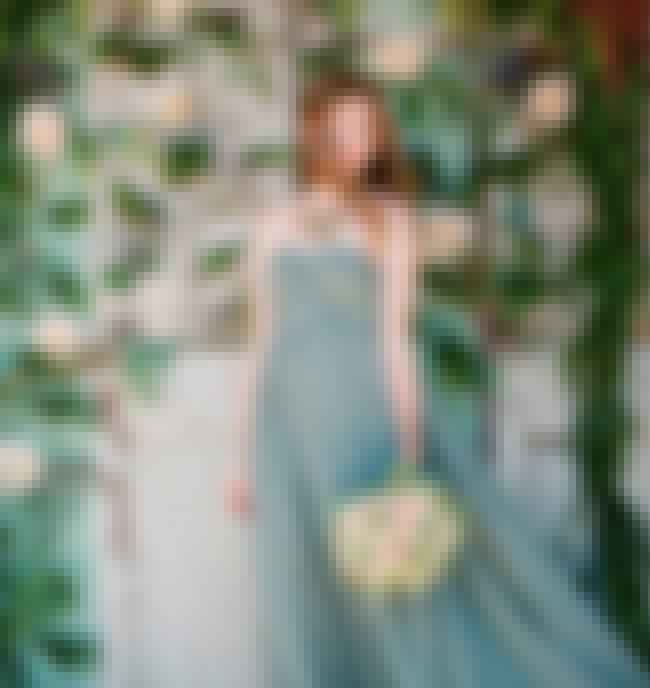 One of things that makes fall so warm and special is that there is already a fairly distinct color theme associated with the holiday. Because dark reds, oranges, and yellows are typically used for fall decorations, you have a couple great options when it comes to bridesmaid dresses (think about the color wheel... colors directly opposite of one another on the wheel are complementary).
Dark purple, light teal, and Champagne are great colors that'll make those reds and oranges really pop in photographs.

Agree or disagree?
Make Your Own Calligraphied Leaves for Elegant Place Escort Cards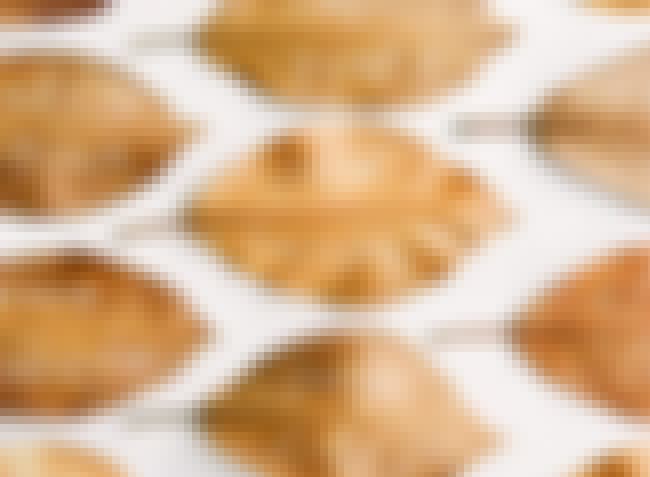 Impress your guests with this creative, inexpensive alternative to place cards. Use a nice white paint pen to attain an elegant look. Just remember to be very gentle when you add the names or the leaves will break!

Agree or disagree?
Incorporate Symbols of the Season in Your Decor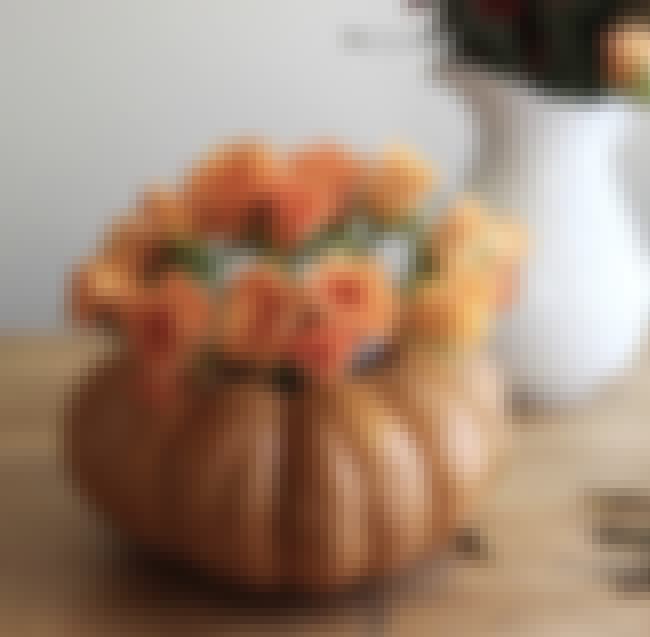 Use fall's official mascot, the pumpkin, as the vase for your center piece flower arrangements. If you're trying to stay away from too much orange, paint the pumpkin white and arrange the bouquet inside. For an extra warm touch, string lights throughout the flower bouquet or add illuminated sticks into the mix.

Agree or disagree?