Products
19 Insanely Great Gift Ideas for Fallout Fans

4.2k votes
891 voters
242k views
19 items
Like the nuclear winter, Christmas is fast approaching, and with it, the expectation of thoughtful gifts for your friends and family. More than likely you've got a gamer in your life and you're not sure what to get them. If they're anything like the 1.2 million people who purchased Fallout 4 on the first day of its release, we've got you covered with plenty of Fallout gift ideas.
Whether you're trying to spend the least amount of money on a co-worker or breaking the bank for a loved one, the Fallout gifts collected on this list are totally awesome and nicely fill out any stocking they end up in. What are you still reading this for? Check out these great gifts for Fallout fans.
Gamers can be a hard group of people to shop for, especially if they prefer ARPGs like
Fallout
. Some gamers want to show their love for their favorite games by literally wearing it on their sleeves with
branded t shirts
, while other fans like to keep it cool and stick a decal on their laptop. Whatever type of gamer you're buying gifts for, there's something for the on this list of super cool
Fallout
products. Seriously, buy these
Fallout 4
gifts now to take some of the holiday stress out of your life, and then maybe squeeze in a couple of hours trying to join the Brotherhood of Steel. Then,vote up the coolest and best
Fallout 4
gift to buy for the gamer in your life.
Ranker may collect a commission from links on this page.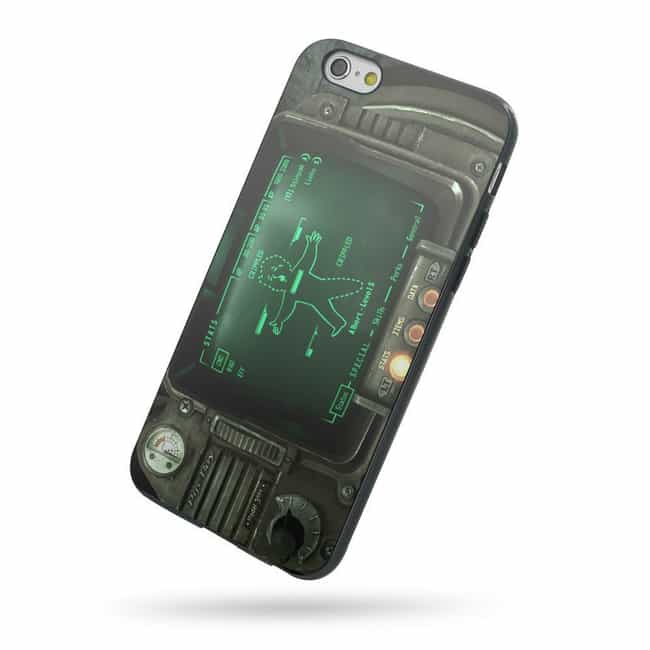 What It Is: A phone cover that looks like a Personal Information Processor, or Pipboy (duh).
What It Does: The Pipboy phone cover keeps your phone clean and protected while signalling to the world that you might be working for RobCo Industries.
What Else You Might Want:
Obviously you're a practical person, and what's more practical than a
Fallout

lunchbox
? There's no better to keep your peanut butter and jelly sandwiches from squishing.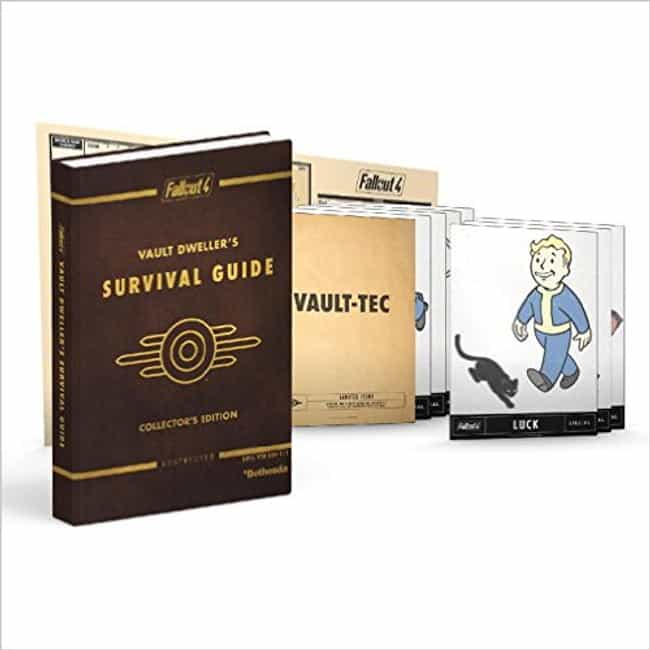 What It Is: This hardcover Vault Dweller's Survival Guide comes packaged with a premium physical map of the Commonwealth.
What It Does: This guide highlights important points of interest, valuable resources, and essential locations for anyone who finds themselves blinking away years of Vault living as they set out into the world for the first time.
What Else You Might Want:
Pair the survival guide with a
collection of

The Art of Fallout 4
, which will make you appreciate the artistry in every seemingly insignificant detail of the game.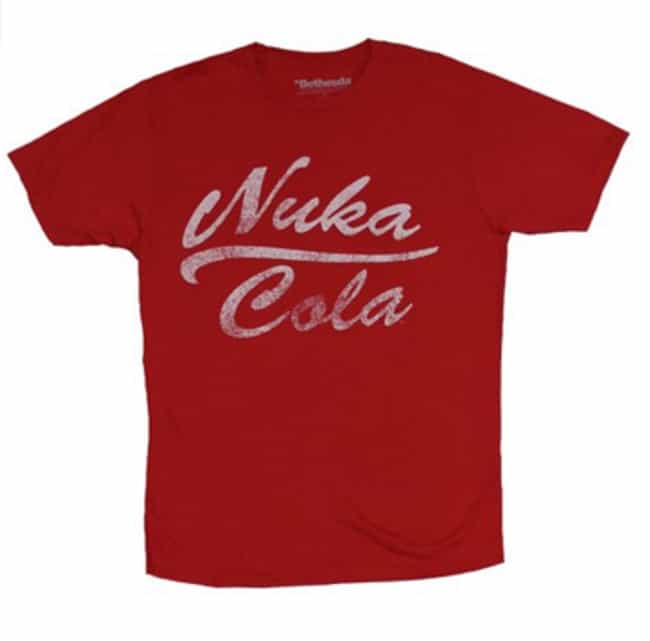 What It Is: A really cool shirt featuring a vintage style faded Nuka Cola logo.
What It Does: This shirt shows off your love for fake soda and makes you look like a groovy '70s deadhead. Since it doesn't feature Vault Boy, anyone who recognizes it has to be a proper fan.
What Else You Might Want:
Does Nuka Cola have too many calories for you? Why not pick up this
Diet Nuka Cola shirt
?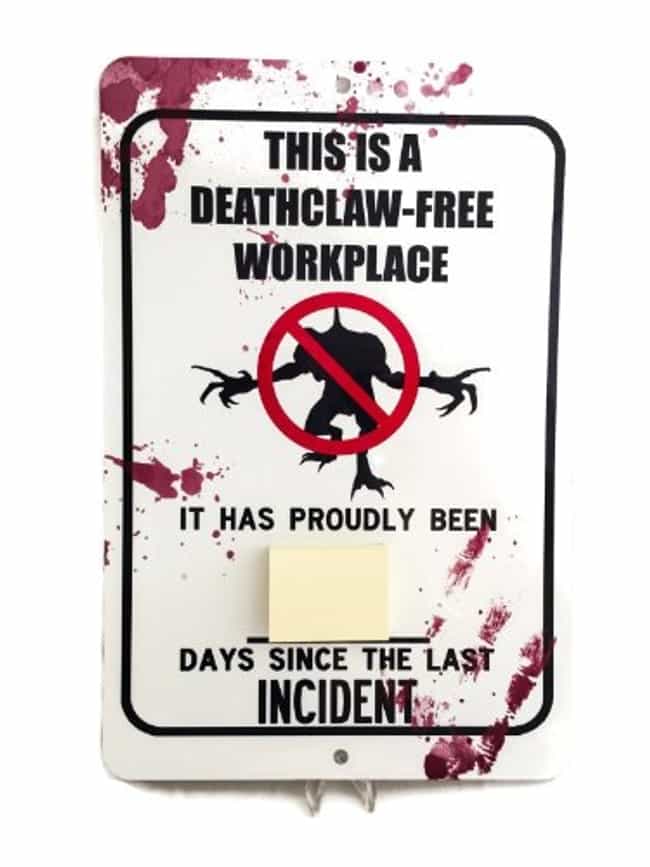 What It Is: A work sign letting everyone any and all vistors know how many days it's been since your last Deathclaw attack.
What It Does: It helps your nerd out your office, home, or any other post apocalyptic zone and serves as an important public safety announcement.
What Else You Might Want:
If you're feeling especially silly, be sure to pick up this book of
Fallout 4

memes and jokes.