Weird History
'Burst Of Joy' Shows A Vietnam Vet Reuniting With His Family - But There's No Happy Ending Here

Updated September 19, 2019
2.1M views
10 items
On March 13, 1973, photographer Slava 'Sal' Veder captured the moment that Vietnam war veteran and POW Lt. Col. Robert Stirm was reunited with his family. Stirm had been held in Vietnam for nearly six years, and this photograph came to represent not only his personal victory in returning home, but also the path to healing the United States needed to embark on after the Vietnam War. Yet the real story behind this photograph, titled "Burst of Joy," is far from the happy, joyful depiction Veder captured.
In reality, Robert Stirm's wife had written him a letter only days before his return home, telling him she was planning on divorcing him. For Stirm, this reunion was bittersweet – he was reunited with his family but returning to a wife who no longer wanted to be with him. Stirm endured all the hardships of being a POW in Vietnam only to be greeted by a wife who had admittedly cheated on him during his time in Vietnamese lockdown and written him a letter stating her intent to divorce him – but showed up to his homecoming despite it all.
Despite How It Looks, This Isn't The Happiest Of Reunions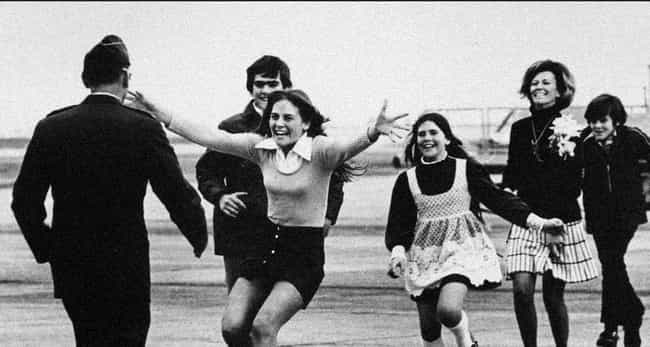 "Burst of Joy" is a poignant photograph that depicts, on the surface, the joy of a hero's welcome. Stirm's back is to the camera, allowing him to serve as the epitome of the resilient soldier who made his way home. This particular reunion, however, was not as joyous or welcoming as the photograph would lead you to believe. Stirm's wife, Loretta Stirm, is seen running toward her husband, a big smile on her face.
Yet only days before Stirm was rescued and brought home, Loretta wrote him a letter ending their marriage. Although the photograph may symbolize the heartwarming concept that military families could start over and heal after the Vietnam war, this was far from true for the Stirm family.
Life After The Reunion Wasn't Easy For The Stirm Family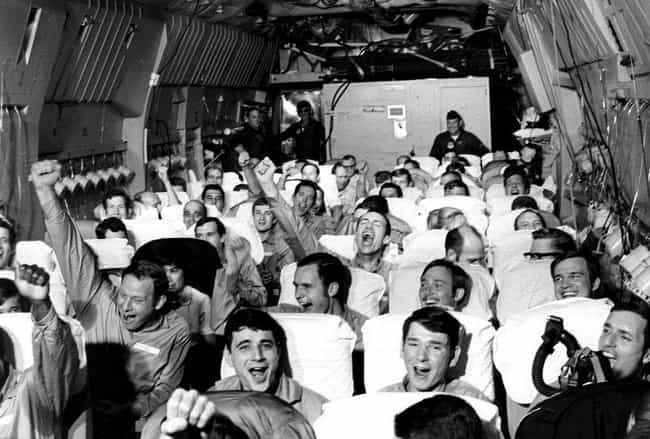 After Robert Stirm's return, his wife of nearly 20 years managed to capitalize on their subsequent divorce. Loretta was given custody of two of their four children, the family home, and nearly half of Stirm's pension. At the time, Stirm remarked: "It's not fair. It's just not. I'm the one that lives with all the aches and pains from my imprisonment, but she continues to get paid." That certainly makes the fact that Loretta is there in the photograph, smiling wide at her then-husband, all the more painful. Even his children had trouble with his return.
His daughter, Lorrie, was quoted as saying: "So much had happened—there was so much that my dad missed out on—and it took a while to let him back into our lives and accept his authority."
The Real Star Of The Photograph Is A 15-Year-Old Girl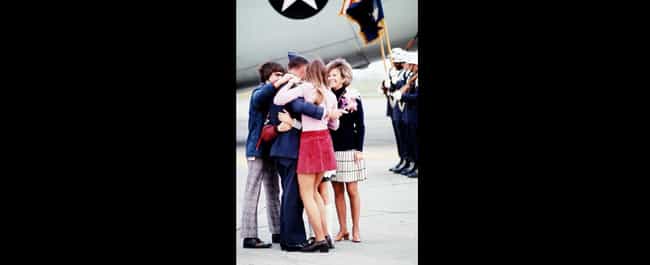 15-year-old Lorrie Stirm, Robert and Loretta's eldest child, hadn't seen her father in six years when she was captured on film running towards him with her arms flung open, ready to embrace him. Hers is the face that can truly be described as a burst of joy – she looks like she is literally bursting to hug her father.
The Photographer, Slava Veder, Won A Pulitzer Prize For The Photograph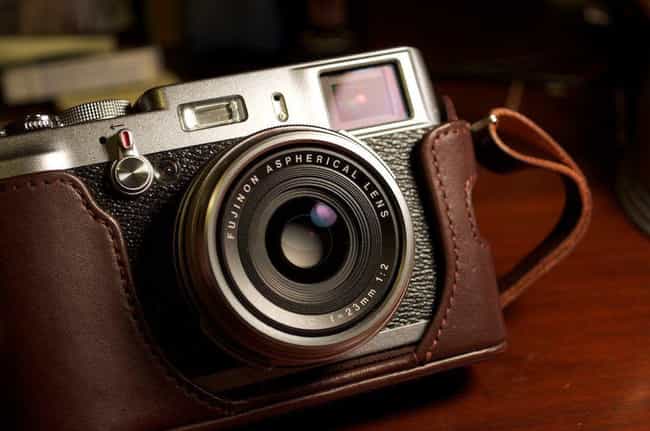 The story behind the photograph may not be a happy one, but the photographer's story certainly is. In 1974, Slava 'Sal' Veder won a Pulitzer Prize in journalism for his photograph of the Stirm family. Veder was one of many journalists present at Stirm's return – Stirm was flown home with 20 other POWs under what was called Operation Homecoming.
Veder had to create a makeshift darkroom in a women's bathroom in order to send the photograph out as quickly as possible. His quick thinking and eye for that one burst of joy won him one of the most coveted prizes for journalism in America.