Unspeakable Times
Family Annihilators: 11 Men Who Took The Lives Of Their Families

Updated December 3, 2018
400.7k views
11 items
Family annihilators are people who kill multiple members of their own families, such as their spouses, children, siblings, or parents, often in response to financial, professional, or relationship stressors. According to a study of family annihilators, the majority of these killers are men in their 30s. In addition, people who committed familicide often did so on the weekend when they had the most access to their family members. Family annihilators usually kill their victims in a house, and they are most likely to murder their families by stabbing them to death or poisoning them with carbon monoxide.
In many instances, family annihilators end their killing sprees by taking their own lives, while some become fugitives from the law, sometimes living under new identities for years before they're captured by police. Still, some family annihilators are immediately arrested by law enforcement, executed, or given long prison terms for their atrocious crimes. Others, however, have never been apprehended for their killings, meaning some men who have murdered their entire families are free and possibly living with new wives and children who are completely unaware of their violent pasts.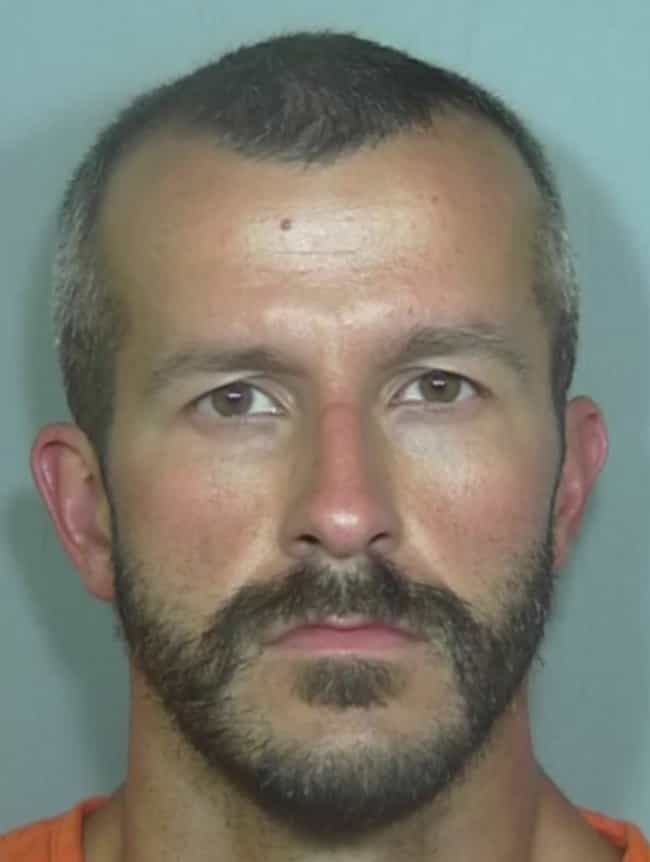 When Chris Watts' pregnant wife Shannan and their two young daughters disappeared in August of 2018, news crews arrived at their home to interview the man who - by all predictions - should have been a distraught and emotional mess; however, his strangely aloof and "cavalier" attitude, as some news outlets reported, immediately raised suspicions. Though for several days Watts stuck to his story that his wife had returned home from a business trip then promptly disappeared with their children, he admitted they'd had "an emotional conversation" the night before she left, but claimed it was nothing more. He even went as far as to tell an officer "I couldn't sleep at all last night," and that he "missed them [my children] throwing chicken nuggets at me, honestly, last night" hours after he murdered them.
Further investigation - with help from the FBI - revealed what are believed to be female bodies on the oil field outside of Denver where Chris Watts worked. Records showed the family was deeply in debt as well, having declared bankruptcy a few years prior to the alleged murders. The week after the televised interview, when Watts' father flew to town allegedly to comfort Watts, he reportedly convinced his son to turn himself into the authorities. Watts made a complete confession on August 16, 2018. He was charged with three counts of murder and awaits sentencing.
On November 6, 2018, Watts pleaded guilty to nine charges. In exchange for his guilty plea, he was spared the death penalty. On November 19, 2018, he was sentenced to five life sentences - three consecutive and two concurrent - with no parole.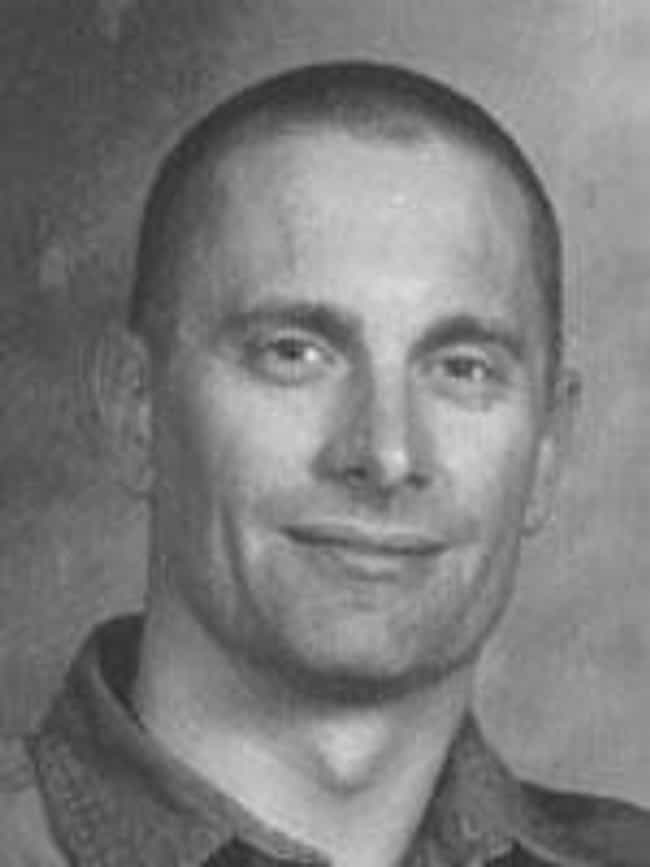 According to law enforcement, on April 10, 2001, 39-year-old Navy veteran Robert William Fisher shot his wife in the head, cut her throat, and then slashed the throats of his 10-year-old son and 13-year-old daughter. After murdering his wife and children, Fisher set the family's Scottsdale, Arizona, home on fire, fleeing the house before a natural gas line caused a massive explosion. Once firefighters extinguished the blaze, they found the bodies of Fisher's family inside the home and quickly discerned the woman and two children had been murdered.
Shortly after the killings, police named Fisher as a suspect in the murders, believing he had committed familicide because he thought his wife was planning to leave him, and he didn't want to subject his children to the stress of divorce. Fisher, an experienced hunter and outdoorsman, has never been found, and the authorities suspect he may have committed suicide or started a new life with a different identity.
In 2015, the FBI released multiple age-progressed photos showing what the fugitive may look like today, and they are offering a $100,000 reward for tips leading to the arrest of this wanted man.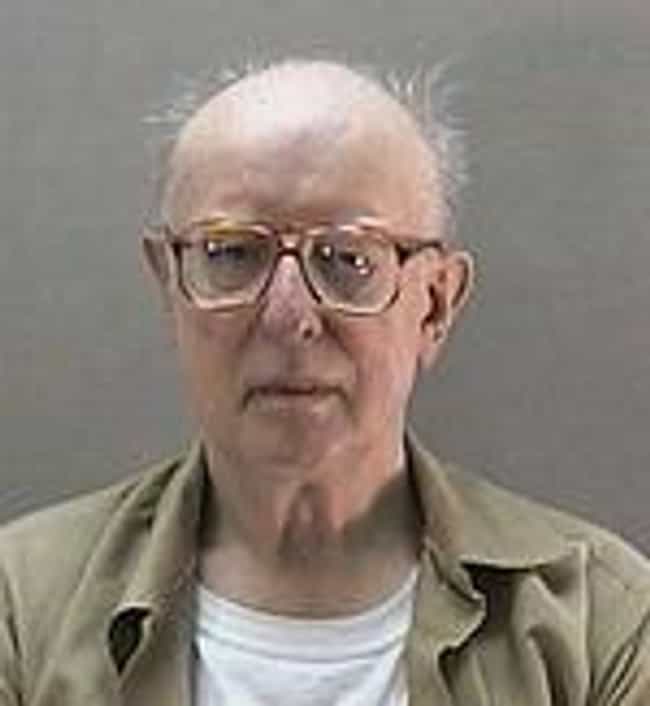 On November 9, 1971, 46-year-old accountant John List killed his two teenage sons, his teenage daughter, his wife, and his mother in their Westfield, New Jersey, mansion, using a revolver and a semi-automatic handgun to coldly end their lives. After murdering his entire family, List left the house to start a new life with a different identity. Because the middle-aged accountant had planned the killings well in advance, canceling services to the home and telling employers and schools the family was going on an extended vacation, the dead bodies of his mother, wife, and three children weren't discovered for almost an entire month.
List had left behind a letter in which he claimed he had killed his family because of financial problems and a sense that his children were becoming immoral and less religious. For nearly two decades, the mass murderer evaded police, until the case was featured on a 1989 episode of America's Most Wanted. The segment about the killings included an age-progressed bust of List that had been created by a forensic sculptor, and one of the fugitive's acquaintances recognized him and called in a tip that led to his arrest.
In April 1990, List was convicted of five counts of first-degree murder, and he was given five consecutive life sentences for the killings. While in prison custody, List died on March 21, 2008, at the age of 82.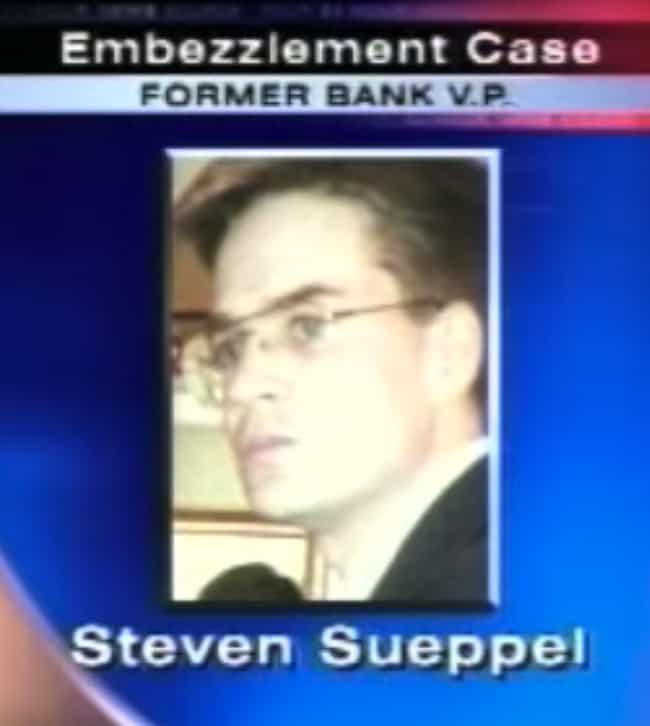 On the evening of March 23, 2008 – Easter Sunday – 42-year-old Steven Sueppel murdered his wife and their four adopted children, who ranged in age from three to 10, by beating them to death with a baseball bat. The next morning, Sueppel called the police and asked law enforcement to come to his Iowa City, Iowa, home. Then, the middle-aged former banker left his house and minutes later ended his life by crashing his vehicle into a concrete barrier.
After killing his entire family and himself, investigators discovered Sueppel had been indicted a month earlier on charges that he'd embezzled more than half a million dollars from his former employer, an Iowa bank where he'd worked as controller and vice president. While Sueppel had pleaded not guilty to charges of embezzlement and money laundering, he'd told investigators he'd stolen hundreds of thousands of dollars from the bank over the course of several years.
The Sueppels were devout Catholics, and all six members of the family were given a joint Catholic funeral, including Steven, which caused a great deal of controversy in the religious community because he'd murdered his wife, children, and himself.