Weird History
Bloody Mary Is Remembered As A Murderer, But The Rest Of Her Family Was Far Worse

There's no two ways about it: Queen Mary I of England has a bad reputation. Known as "Bloody Mary," Queen Mary's reign is associated with brutality, murder, and religious fervor. But does she truly deserve the nickname "Bloody Mary"? Especially when you take into account the actions of her father, Henry VIII, and the number of people that died during her brother, Edward VI's, reign? Queen Mary's death toll pales in comparison to the thousands of people Henry VIII was said to have killed - some in the most gruesome ways possible - yet Mary is the one who's called "Bloody." Let's find out why.
back to page 1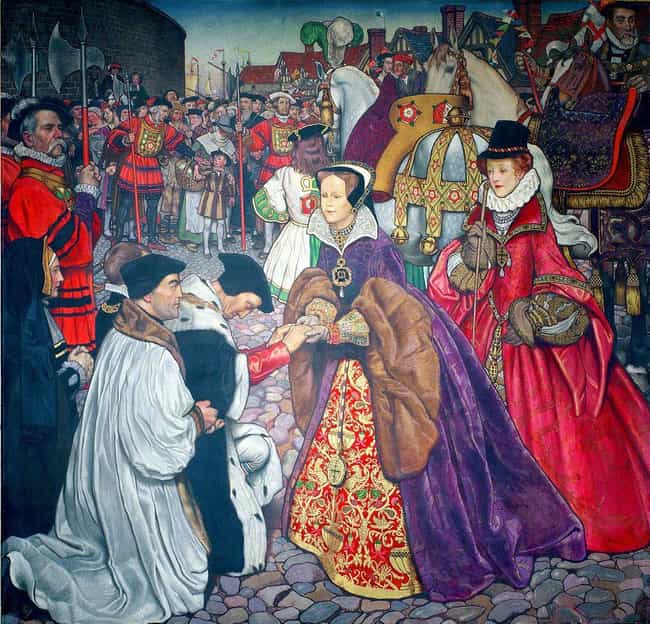 Mary Took Her Popularity To Mean All Her Subjects Wanted To Be Catholic Like Her
Despite everything that had happened to her, Mary was a staunch Catholic. During her father's and brother's reigns, Catholicism had been forced underground but Mary never stopped attending Mass and feeling as though she had committed religious treason by acknowledging them as the head of the Church of England. The enthusiasm that surrounded her accession to the throne was, to Mary, an endorsement of her desire to restore England to a Catholic country.
Mary set out to do just that. She married the Catholic King of Spain, Philip II, in 1554, to strengthen her cause. This would also, hopefully, produce an heir, which would prevent her sister, the Protestant Elizabeth, from taking the throne. She repealed Henry VIII's and Edward VI's religious laws, passing her own, and in 1555, she passed heresy laws that forbade the practice of Protestantism in England.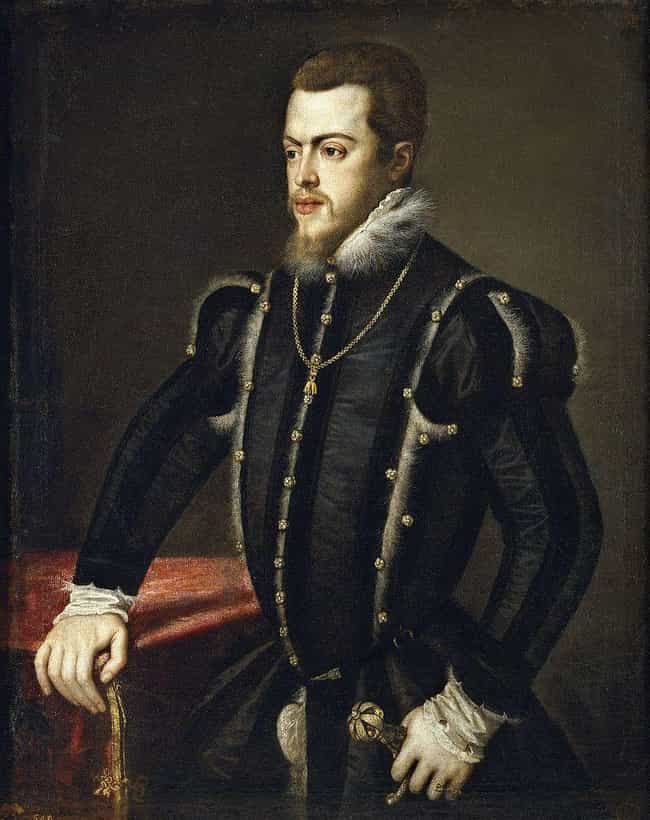 Mary Was In Tight With The Spanish Which Wasn't Appreciated In England
Mary's marriage to Philip II didn't go over well in England. The Spanish and the English were rivals at sea and in trade and there was fear about a foreigner being let into the British royal family. In 1554, 3,000 Englishmen, led by Thomas Wyatt, staged a protest against the marriage, marching from Rochester to London. The rebellion was short-lived and Wyatt's movement was put down by Royal troops. Wyatt was executed for treason but his actions reflected larger sentiments of the time.
Philip had also convinced Mary to support the Spanish in their war with France. This led to the loss of Calais in 1558, the lone English possession on the Continent, an utter failure in foreign policy on Mary's part.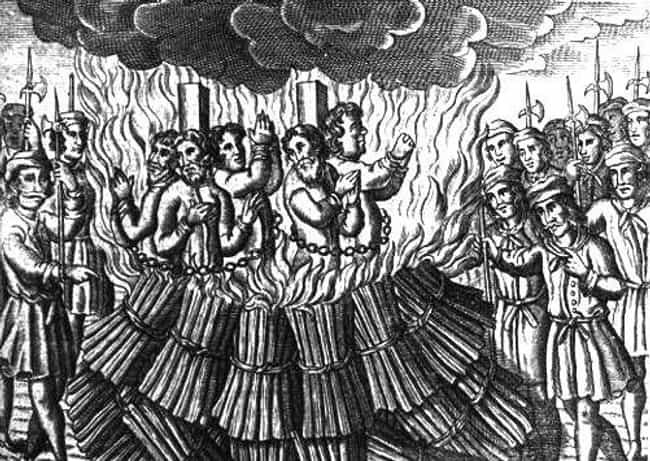 Mary's Laws Against Protestantism Led To Hundreds Of Executions
Mary's religious policies reflected her desire to drive Protestantism out of England. Heretics were to be punished although, she pronounced that it should be done "without rashness, not leaving in the meantime to do justice such as by learning it would seem to deceive the simple, and the rest so to be used that the people might well perceive them not to be condemned without just occasion." She was advocating for education and re-teaching Catholicism, in theory, but there were hundreds of "just occasions" as well.
According to sources, 284 Protestants were burned at the stake during her reign, which created fear, outrage, and would ultimately earn her the nickname "Bloody Mary." The Protestants themselves, men like John Rogers, the first person to be burned at the stake during Mary's reign, became martyrs.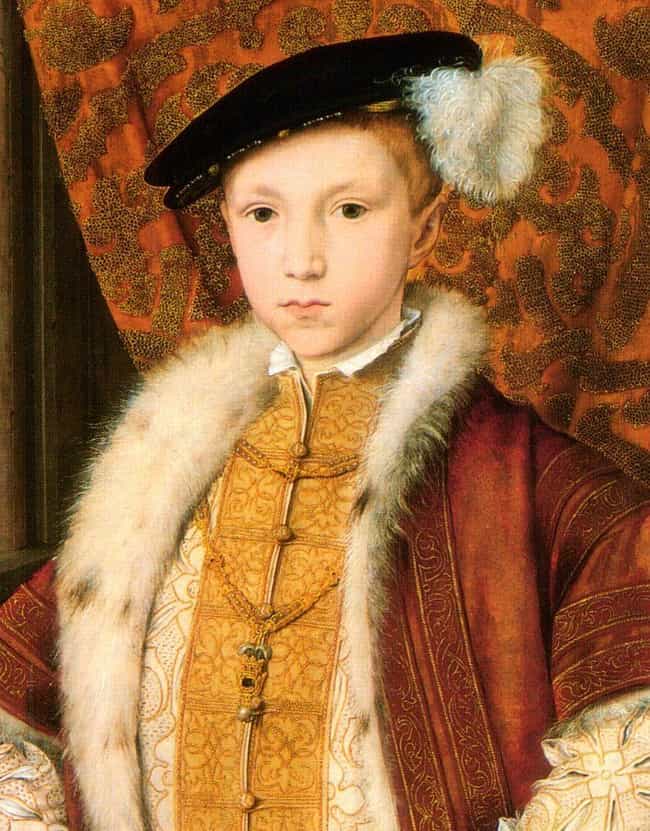 Mary Executed 300 People But Edward VI Killed Over 5,000
What might be most shocking about the damage these executions did to Mary's reputation, the almost 300 people Mary killed in her efforts to stamp out Protestantism pale in comparison to the deaths that occurred during her brother's reign. During the Prayer Book Rebellion of 1549, for example, more than 5,500 people died after they were told to change their religious practice.
The Prayer Book Rebellion resulted from Thomas Cranmer's issuance of The Book of Common Prayer, which included aspects of Catholic tradition and Protestant practice and was supposed to unify religious practice in England. It made both sides unhappy and served as a symbol of religious discontent in the country. There was discontent over taxation that added to the unrest and, in the end, over 8,000 royal troops were sent to Devon to suppress the rebellion. In the ensuing chaos thousands died, either in skirmishes or by execution.