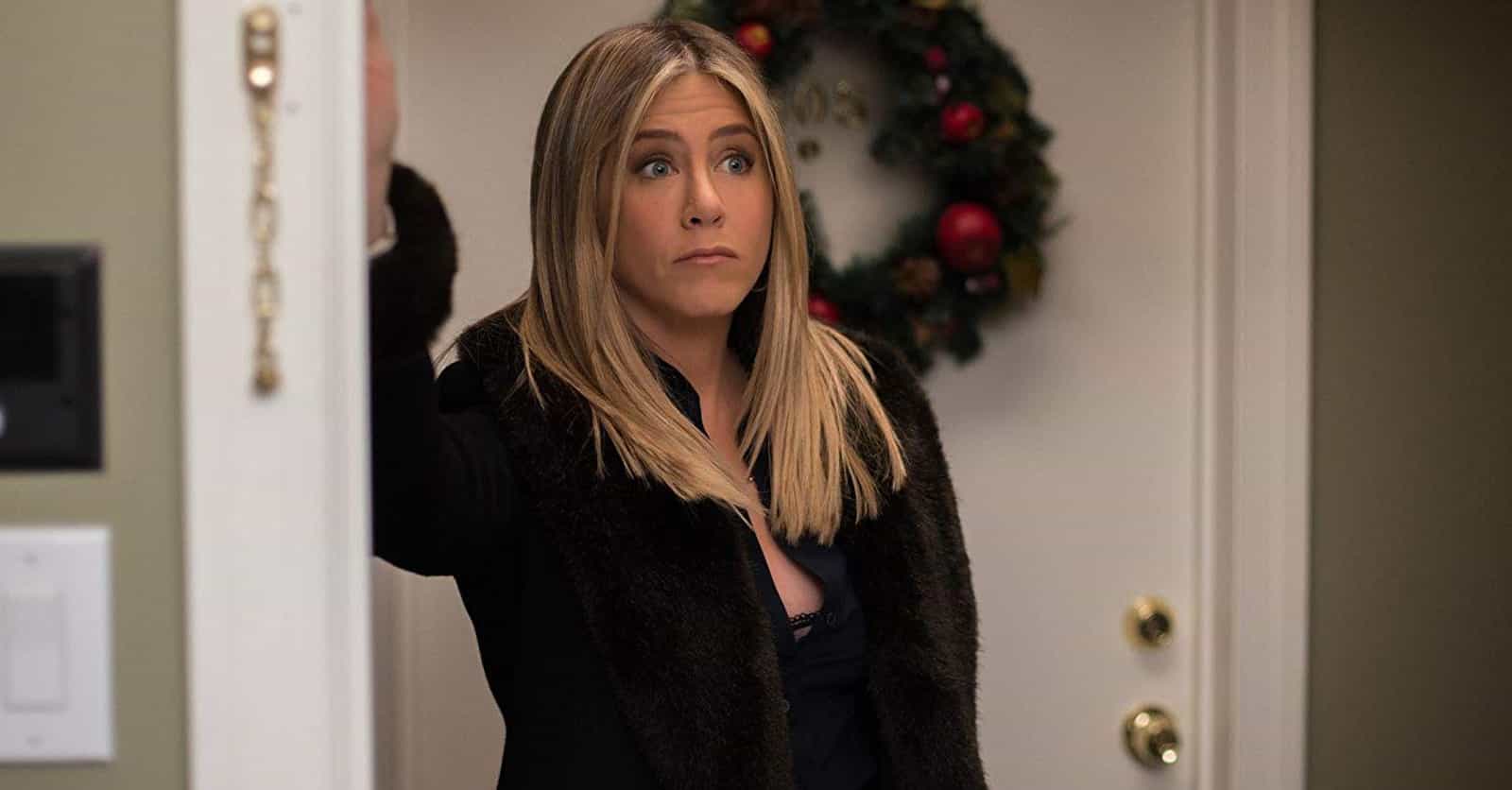 Photo: Office Christmas Party / Paramount Pictures
95+ Actresses Who Are Aquarius

Updated August 22, 2023
96 items
Voting Rules
Only actresses born from January 21 to February 18.
Aquarius actresses are often quite assertive, and like to march to the beat of their own drum. Aquarius celebrities also care deeply about the world around them, and tend to be humanitarian. Laura Dern and Jennifer Aniston are just two of the many famous Aquarius actresses you will recognize on this list. 
You might even be surprised by some of the famous Aquarius celebrities on this list. Uzo Aduba of Orange Is the New Black and Emma Roberts of American Horror Story are also famous Aquarius women. These Aquarius celebrities are all born between January 21 and February 18.
Read on below to learn more about Aquarius famous people who happen to be actresses. 
---
Photo: Wikimedia Commons (CC-BY)

Laura Elizabeth Dern (born February 10, 1967) is an American actress, director, and producer. She is the recipient of numerous accolades, including four Golden Globe Awards and a Primetime Emmy Award, and has been nominated for two Academy Awards. Born to actors Bruce Dern and Diane Ladd, Dern began a full-time acting career in the 1980s with roles in the dramas Foxes (1980) and Mask (1985). She went on to collaborate with David Lynch in several films, including Blue Velvet (1986), Wild at Heart (1990) and Inland Empire (2006), as well as the television revival of Twin Peaks (2017). Dern received a nomination for the Academy Award for Best Actress for playing the titular orphan in Rambling Rose (1991) and won the Golden Globe Award for Best Actress – Miniseries or Television Film for the 1992 film Afterburn. She received international recognition with her role in the adventure film Jurassic Park (1993). In 1997, Dern guest-starred in the "Puppy Episode" of the sitcom Ellen, in which Ellen DeGeneres publicly came out. Following roles in such films as Citizen Ruth (1997), October Sky (1999), and I Am Sam (2001), Dern won the Golden Globe Award for Best Supporting Actress on Television for portraying Katherine Harris in the television film Recount (2008) and the 2012 Golden Globe Award for Best Actress in a Musical or Comedy Series for her role as Amy Jellicoe in the HBO series Enlightened (2011–2013). Dern continued to take on supporting roles in several successful films, including The Master (2012), The Fault in Our Stars (2014), and Star Wars: The Last Jedi (2017); and she received a nomination for the Academy Award for Best Supporting Actress for the biopic Wild (2014). Dern won the Primetime Emmy Award for Outstanding Supporting Actress in a Limited Series or Movie and a Golden Globe for her role as Renata Klein in the HBO series Big Little Lies (2017–present). Dern is an activist for raising awareness about toxic substances that can affect children's health. She is also a supporter of various charities and an activist for Down syndrome awareness.

Age: 53
Birthplace: Los Angeles, California, USA

Jennifer Joanna Aniston (born February 11, 1969) is an American actress, film producer, and businesswoman. The daughter of actors John Aniston and Nancy Dow, she began working as an actress at an early age with an uncredited role in the 1987 film Mac and Me. Since her career grew in the 1990s, Aniston has remained a well-known figure, established as one of the leading and highest-paid actresses in Hollywood as of 2019. Aniston rose to international fame portraying Rachel Green on the television sitcom Friends (1994–2004), for which she earned Primetime Emmy, Golden Globe, and Screen Actors Guild awards. The character was widely popular while the series aired and was later recognized as one of the greatest female characters in American television history. Aniston has since played starring roles in numerous comedies and romantic comedies. Her box office successes include Bruce Almighty (2003), The Break-Up (2006), Marley & Me (2008), Just Go with It (2011), Horrible Bosses (2011), and We're the Millers (2013), each of which grossed over $200 million in worldwide box office receipts. Her most critically acclaimed roles include such films as Office Space (1999), The Good Girl (2002), Cake (2014), and Dumplin' (2018). Aniston co-founded the production company Echo Films in 2008. She was previously married to actors Brad Pitt and Justin Theroux.

Age: 51
Birthplace: Sherman Oaks, California, USA

Photo: Metaweb (FB) / Public domain

Elizabeth Marie Olsen (born February 16, 1989) is an American actress. She is Related to twin actresses Mary-Kate and Ashley Olsen and Trent Olsen. Elizabeth was born in Sherman Oaks, California in 1989. She is a sister to famous twin actresses Mary-Kate and Ashley Olsen. She has acted in many of the twins' productions. She is also the sister to Trent Olsen. Throughout her childhood she was nicknamed "Lizzie". She is a graduate of NYU Tisch School of the Arts and the Atlantic Theater Company Acting School in NYC. Elizabeth began her career at the age of five when she acted in an episode of her sisters the series titled The Adventures of Mary-Kate & Ashley:The Case of the Thorn Mansion. That same year she cameoed in How the West Was Fun another one of her sisters productions. In 1995 she acted in another episode of the show titled The Adventures of Mary-Kate & Ashley:the Case of The Christmas Caper. In 1996 she acted in one last episode of the show titled The Adventures of Mary-Kate & Ashley:The Case of The Of The U.S Space Camp. Elizabeth has now acted in three movies, to be released in 2011 and 2012. She first acted in a movie titled Peace, Love, and Misunderstanding (2011), in which she played the role of Zoe. She also acted in a movie titled Martha Marcy May Marlene; her role is unknown and the film, which is now in post-production, will be released in 2012. The movie tells the story of a woman who comes out of a cult and tries to live a normal life with her sister. The movie is labeled as an "indie" drama.[2] Another film she has acted in is titled The Silent House, where she played the role of Sarah. This film is also in post-production. Appeared in the music video "The Queen" by Carlotta.

Age: 31
Birthplace: Los Angeles, USA, California, Sherman Oaks

More 

Elizabeth Olsen

Kerry Marisa Washington (born January 31, 1977) is an American actress, producer, and director. She gained wide public recognition for starring as crisis management expert Olivia Pope in the ABC drama series Scandal (2012–2018). For her role, she was twice nominated for the Primetime Emmy Award for Outstanding Lead Actress in a Drama Series and once for the Golden Globe Award for Best Actress – Television Series Drama. Her portrayal of Anita Hill in the HBO television political thriller film, Confirmation (2016), earned her a nomination for both the Primetime Emmy Award for Outstanding Lead Actress in a Miniseries or a Movie and the Golden Globe Award for Best Actress – Miniseries or Television Film. And for her role as Mia Warren in the Hulu miniseries Little Fires Everywhere (2020) she was again nominated for the Primetime Emmy Award for Outstanding Lead Actress in a Miniseries or a Movie.

Age: 43
Birthplace: Bronx, New York, USA

Photo: Montclair Film Festival / Wikimedia Commons / CC BY 2.0

Laura Leggett Linney (born February 5, 1964) is an American actress and singer. She is the recipient of several awards, including two Golden Globe Awards and four Primetime Emmy Awards, and has been nominated for three Academy Awards and four Tony Awards. Linney made her Broadway debut in 1990 before going on to receive Tony Award nominations for the 2002 revival of The Crucible, the original Broadway productions of Sight Unseen (2004) and Time Stands Still (2010), and the 2017 revival of The Little Foxes. On television, she won her first Emmy Award for the television film Wild Iris (2001), and had subsequent wins for the sitcom Frasier (2003–04) and the miniseries John Adams (2008). From 2010 to 2013, she starred in the Showtime series The Big C, which won her a fourth Emmy in 2013, and in 2017 she began starring in the Netflix crime series Ozark. Linney is also an established film actress. She made her film debut with a minor role in Lorenzo's Oil (1992) and went on to receive Academy Award nominations for the dramas You Can Count On Me (2000), Kinsey (2004), and The Savages (2007). Her other films include Primal Fear (1996), The Truman Show (1998), Mystic River (2003), Love Actually (2003), The Squid and the Whale (2005), The Nanny Diaries (2007), Hyde Park on Hudson (2012), Mr. Holmes (2015), Sully (2016), and Nocturnal Animals (2016).

Age: 56
Birthplace: New York, New York, USA

More 

Laura Linney

Photo: Gage Skidmore / Flickr / CC BY-SA 2.0

Danai Jekesai Gurira (born February 14, 1978) is an American actress and playwright. She is best known for her starring roles as Michonne on the AMC horror drama series The Walking Dead (2012–2020) and as Okoye in the Marvel Cinematic Universe superhero films Black Panther (2018), Avengers: Infinity War (2018), and Avengers: Endgame (2019). Gurira is also the playwright of the Broadway play Eclipsed, for which she was nominated for a Tony Award for Best Play.

Age: 42
Birthplace: USA, Grinnell, Iowa

More 

Danai Gurira