READ

Famous Astronomers from Austria

List of notable or famous astronomers from Austria, with bios and photos, including the top astronomers born in Austria and even some popular astronomers who immigrated to Austria. If you're trying to find out the names of famous Austrian astronomers then this list is the perfect resource for you. These astronomers are among the most prominent in their field, and information about each well-known astronomer from Austria is included when available.
List is made up of many different people, including Theodor von Oppolzer and Thomas Gold.
This historic astronomers from Austria list can help answer the questions "Who are some Austrian astronomers of note?" and "Who are the most famous astronomers from Austria?" These prominent astronomers of Austria may or may not be currently alive, but what they all have in common is that they're all respected Austrian astronomers.
Use this list of renowned Austrian astronomers to discover some new astronomers that you aren't familiar with. Don't forget to share this list by clicking one of the
social media
icons at the top or bottom of the page. (14 items)
Baron Wilhelm von Biela was a German-Austrian military officer and amateur astronomer. Wilhelm von Biela was born in Roßla, Harz. He was a descendant of a prominent Protestant noble family originally from what is now the Czech Republic, the family having been exiled to Saxony after its head, Friedrich von Biela, was executed in Prague in 1621 during the religious wars of the period. Biela was the last member of his branch of the family. After study at military college in Dresden, Biela joined the Austrian army in 1802, serving as a cadet in the Infantry Regiment 'Graf Stuart' Nr. 18. He rose to the rank of a captain of Grenadiers and participated in a number of military campaigns against ...more on Wikipedia
Age: Died at 74 (1782-1856)
Birthplace: Roßla, Germany
see more on Baron Wilhelm von Biela
Edwin Ernest Salpeter ForMemRS was an Austrian–Australian–American astrophysicist. Born to a Jewish family, he emigrated from Austria to Australia while in his teens to escape the Nazis. He attended Sydney Boys High School and Sydney University, where he obtained his bachelor's degree in 1944 and his master's degree in 1945. In the same year he was awarded an overseas scholarship and attended Birmingham University, England, where he earned his doctorate in 1948 under the supervision of Sir Rudolf Peierls. He spent the remainder of his career at Cornell University, where he was most recently the James Gilbert White Distinguished Professor of the Physical Sciences, Emeritus. Salpeter died of ...more on Wikipedia
Age: Died at 84 (1924-2008)
Birthplace: Vienna, Austria
see more on Edwin Ernest Salpeter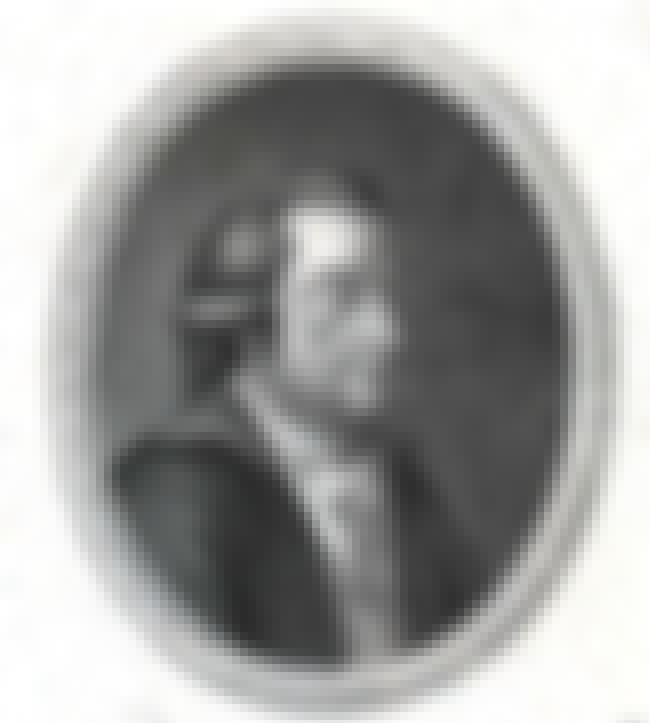 Baron Franz Xaver von Zach was a Hungarian astronomer born at Pest, Hungary. He studied physics in Pest, Hungary, and served for some time in the Austrian army. He taught at the University of Lemberg. He lived in Paris in 1780-83, and in London from 1783 to 1786 as tutor in the house of the Saxon ambassador, Hans Moritz von Brühl. In Paris and London he entered the circles of astronomers like Joseph de Lalande, Pierre-Simon Laplace and William Herschel. In 1786 he was appointed by Ernest II, Duke of Saxe-Gotha-Altenburg director of the new observatory on Seeberg hill at Gotha, which was finished in 1791. At the close of the 18th century, he organised the "Celestial Police", a group of ...more on Wikipedia
Age: Died at 78 (1754-1832)
Birthplace: Pest, Hungary, Budapest, Hungary
see more on Franz Xaver von Zach
Friedrich Karl Ginzel was an Austrian astronomer. From 1877 Ginzel worked at the observatory in Vienna. In 1886 he became a member of the Königlichen Astronomischen Recheninstituts in Berlin, where he was offered a professorship in 1899. In 1899 he published an important study on solar and lunar eclipses in classical antiquity. His three-volume Handbuch der mathematischen und technischen Chronologie is still a standard work on calendars and ancient chronology although some sections are now outdated. He was awarded the Valz Prize by the French Academy of Sciences in 1884 for his work on solar eclipses. The lunar crater Ginzel was named after him. ...more on Wikipedia
Age: Died at 76 (1850-1926)
Birthplace: Liberec, Czech Republic