Unspeakable Crimes

Famous Athletes Convicted of Drug Charges

List Rules Only convictions, being arrested doesn't count
A list of famous athletes who have been convicted of drug charges or related crimes, whether it be drug trafficking, drug dealing, or drug possession. Both professional and amateur athletes with drug problems have been included in this list, although amateurs on this list must have competed in the Olympics, or some other equal level of competition. I think I've included them all, but if you think I've missed any people in sports caught or busted for possession or drug use, please feel free to let me know in the comments. For whatever reason, jocks have an on going knack for getting themselves into trouble with the police.
From famous athletes like "Fast Eddie" Johnson and others who lost it all because of drugs and crime, this list will tell you all about athletes busted for drugs and professional athletes arrested, and ultimately convicted, all for drug charges.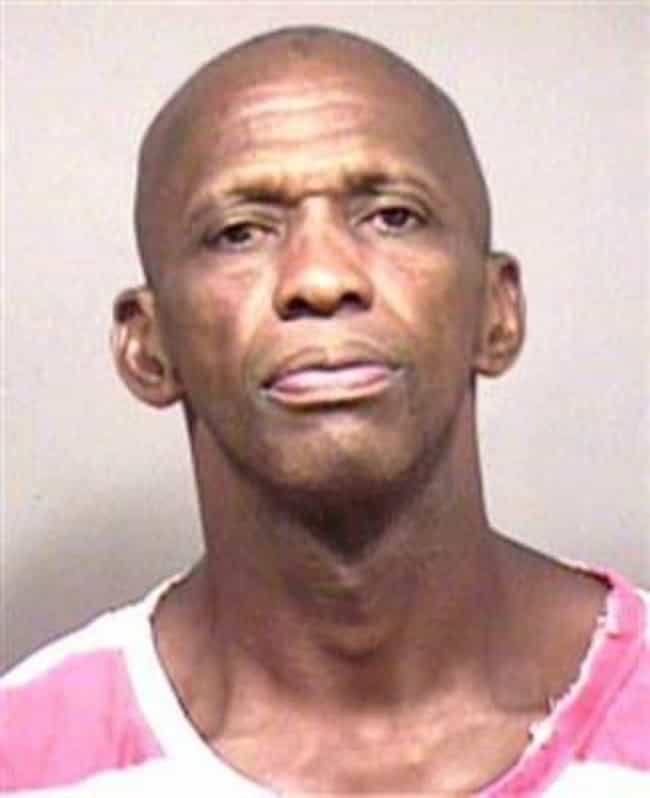 Former Auburn Tigers standout "Fast Eddie" Johnson had a promising NBA career cut short after drug addiction led to his expulsion from the league in 1987. Through 2006, Johnson had around 100 arrests on his record for everything from burglary to sexual battery of a minor child to rape. It was a sexual battery charge that was the last straw for Johnson who received a life sentence as a result in 2008. He currently spends his days with no possibility of parole in the Santa Rosa Correctional Institution.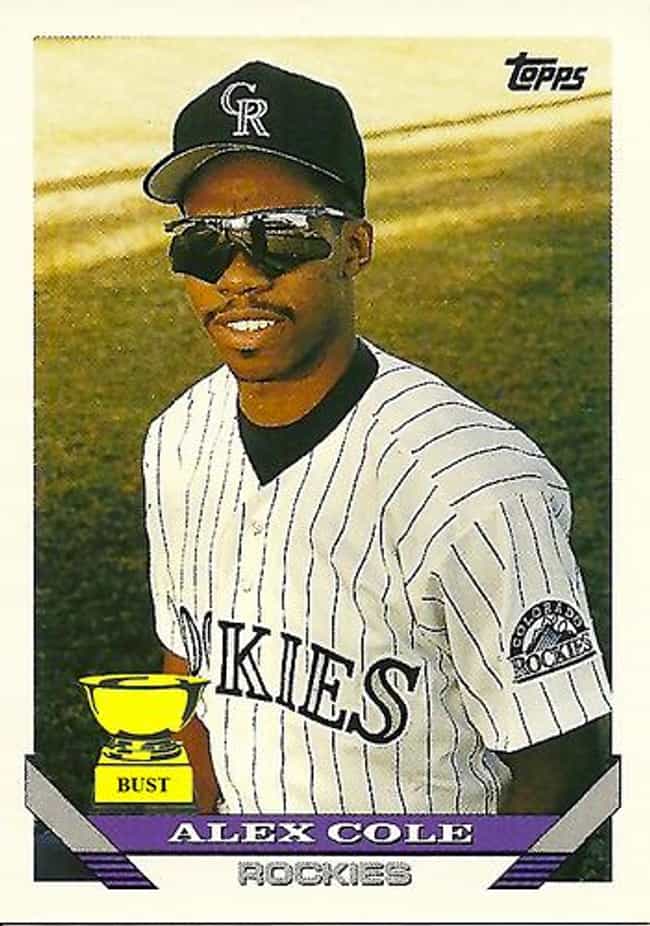 Once known as a leader in stolen bases, former MLB player Alex Cole also comes in as one of many athletes busted for drugs. Cole played for a handful of professional baseball teams between 1990 and 1996 but after he left the majors he took up another career, selling heroin. He was caught in 2002 in Florida by federal agent operating a sting, pleaded guilty to conspiring to possess with intent to distribute heroin and was sentenced to 18 months in prison.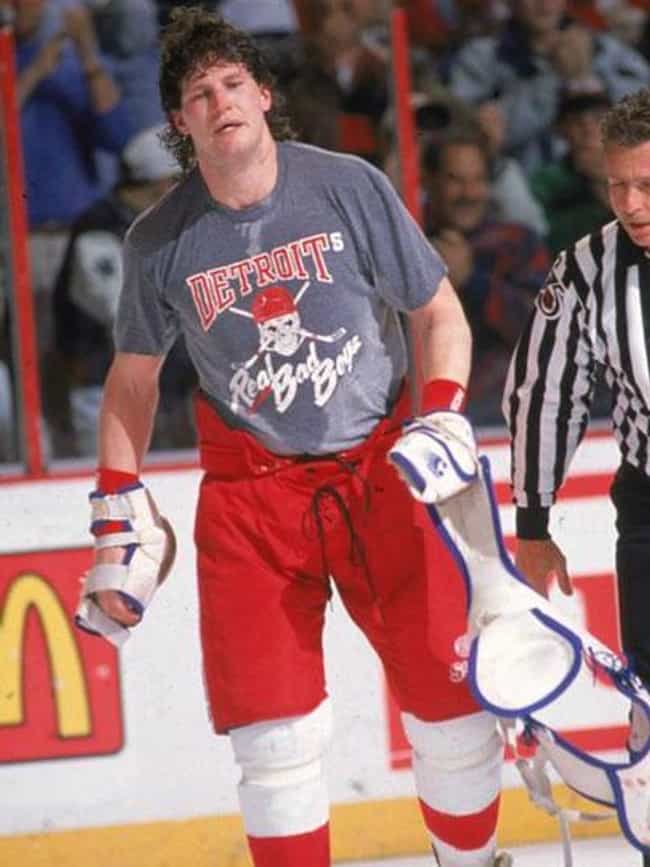 Arguably one of the best enforcers to play the game of hockey, Bob Probert also battled a great deal of drug addiction issues during his time. Probert, who played primarily for the Detroit Red Wings and Chicago Blackhawks, nearly saw his drug problems end his playing career including in 1989 when he was sentenced to three months in prison for possession of cocaine. Probie, as he was known by his beloved fans, died suddenly of a heart attack on July 5, 2010.
Also Ranked
#17 on Sports Stars Who You Would Break Out of Jail
see more on Bob Probert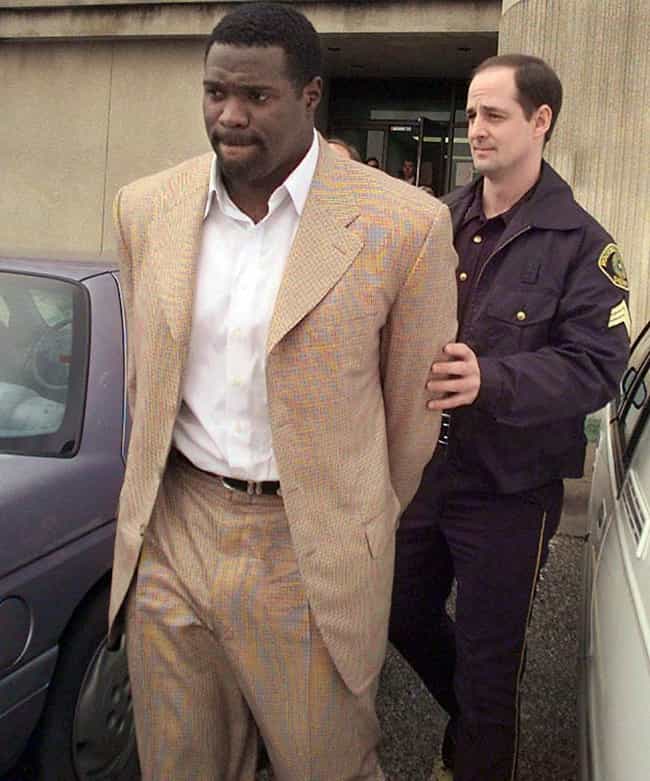 Like many others on this list, former NFL running back Byron "Bam" Morris is remembered more for his drug problems than his professional football career. Morris was named the top college football running back in 1993 then went on to play several seasons in the NFL, a career that was interrupted several times by drug charges. His first arrest, for possession of marijuana and cocaine, came in 1996 which earned him a fine, community service and probation. In 2000, he pleaded guilty to drug trafficking and was sentenced to 30 months in prison. He served his time but returned to the clink in 2001 after a parole violation. Morris was released again in 2004.