Canada

Famous Aviators from Canada

List of notable or famous aviators from Canada, with bios and photos, including the top aviators born in Canada and even some popular aviators who immigrated to Canada. If you're trying to find out the names of famous Canadian aviators then this list is the perfect resource for you. These aviators are among the most prominent in their field, and information about each well-known aviator from Canada is included when available.
This list below has a variety of people, like Marc Garneau and Ed Broadbent, in it.
This historic aviators from Canada list can help answer the questions "Who are some Canadian aviators of note?" and "Who are the most famous aviators from Canada?" These prominent aviators of Canada may or may not be currently alive, but what they all have in common is that they're all respected Canadian aviators.
Use this list of renowned Canadian aviators to discover some new aviators that you aren't familiar with. Don't forget to share this list by clicking one of the
social media
icons at the top or bottom of the page. (18 items)
Arthur Deane Nesbitt OBE, DFC, CdeG was a Canadian businessman and a decorated pilot and Wing Commander in World War II. ...more on Wikipedia
Age: Died at 68 (1910-1978)
Birthplace: Westmount, Canada
see more on Arthur Deane Nesbitt
Richard H. Johnson was a glider pilot, aeronautical engineer and prolific writer of articles for gliding magazines. He was an 11-time U.S. National Champion glider pilot, 9-time US Soaring Team pilot at the Soaring World Championships, held two World Gliding Records and is a member of the US Soaring Hall of Fame. He flew for 70 years and logged over 14,000 flying hours, including over 10,000 hours of non-powered flight time in sailplanes. He authored over 100 articles on soaring and flight tests of gliders. ...more on Wikipedia
Age: Died at 85 (1923-2008)
Birthplace: Medicine Hat, Canada
see more on Dick Johnson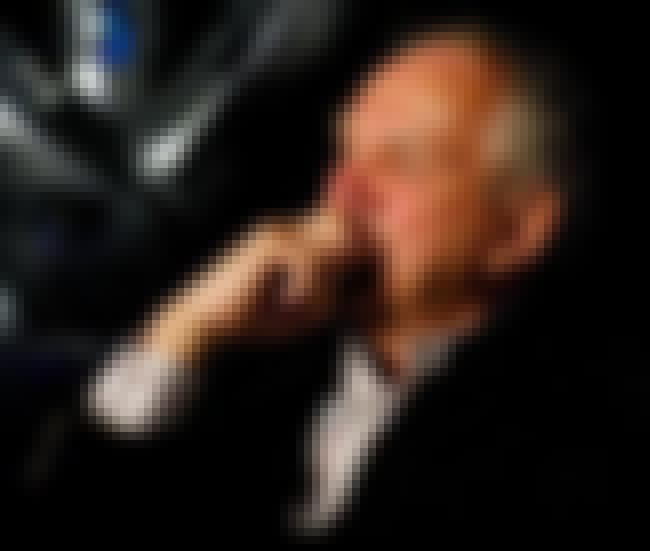 John Edward "Ed" Broadbent, PC CC is a Canadian social democratic politician and political scientist. He was leader of the federal New Democratic Party from 1975 to 1989. In the 2004 federal election, he returned to Parliament for one additional term as the Member of Parliament for Ottawa Centre. ...more on Wikipedia
Age: 82
Birthplace: Oshawa, Canada
see more on Ed Broadbent
Frederick Walker Baldwin, also known as Casey Baldwin, paternal grandson of Canadian reform leader Robert Baldwin, was a hydrofoil and aviation pioneer and partner of the famous inventor Alexander Graham Bell. He was manager of Graham Bell Laboratories from 1909–32, and represented Victoria in the Nova Scotia Legislature from 1933–37, where he was instrumental in bringing about the creation of Cape Breton Highlands National Park. In 1908, he became the first Canadian and British subject to fly an airplane. ...more on Wikipedia
Age: Died at 66 (1882-1948)
Birthplace: Toronto, Canada
see more on Frederick Walker Baldwin