Music
Famous Musicians Who Could Never Seem To Afford Shirts

104 votes
27 voters
1.6k views
10 items
List Rules Vote up the artists who constantly violate the "No shirt. No service." rule.
For some reason, some rock bands love being shirtless. Whether they're known for bearing it all on stage or on an album cover, it seems like there are bands who can't keep their clothes on. Can they even afford shirts? Probably, although they certainly don't act like it.
Whether it's the Red Hot Chili Peppers, arguably the most notoriously naked rock band in history, or hip hop legend Tupac Shakur, there are a lot of successful artists out there who opted to take their tops off and never put them back on. Let's take a look at some of the most famous shirtless musicians in music history.
Tupac's entire aesthetic was arguably conceived around the absence of a shirt. The late hip hop legend almost always appeared shirtless, with his signature bandana and oversized jeans intact. The shirt-free persona allowed Shakur to show off his tattoos, which included one on his stomach that read "Thug Life."
Vogue noted that although he primarily performed without a shirt, Shakur was also spotted on several occasions in some more high-fashion apparel. Most notably, he famously walked in a Versace fashion show in 1996 and was a vocal supporter of high-end men's fashion.
Is this artist living life "top-tional"?
see more on Tupac Shakur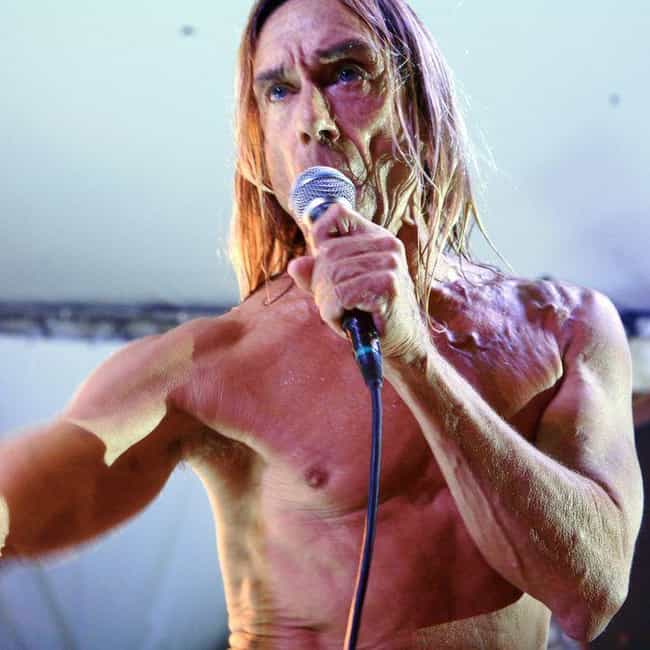 Iggy Pop is almost as famous for not wearing a shirt as he is for his music. It became such a big part of his image that any time he does wear a shirt, it feels like a strange alternate universe. In an interview around his Post Pop Depression album, Pop talked specifically about what led him to abandoning a shirt as part of his image.
"When I dropped out of college to start the band, I kept my library card," he explained.

"I've always had a student mentality, so I would go to the library, and take books. Cult books about culture and religion, and think about how I could apply those, and I kept seeing these pictures of the Pharaoh. He never wore a shirt. So I thought, 'That just looks about right,' you know? I don't know why. I feel lost in a shirt. I just get lost."

Is this artist living life "top-tional"?
see more on Iggy Pop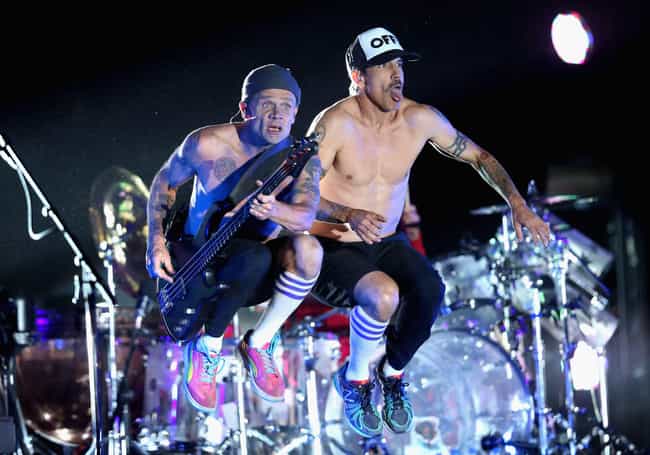 Red Hot Chili Peppers are known for their outlandish behavior and antics, and a lot of those antics have happened without shirts on. Over the years, the band has gone so far as to perform in nothing but socks on their, um, parts - though no matter what they're wearing or not wearing, they almost never wear shirts.
The joke was on the band when they appeared on The Late Late Show With James Corden for an episode of the "Carpool Karaoke" segment, and Corden joined them in shirtless versions of some of their biggest hits.

Is this artist living life "top-tional"?
see more on Red Hot Chili Peppers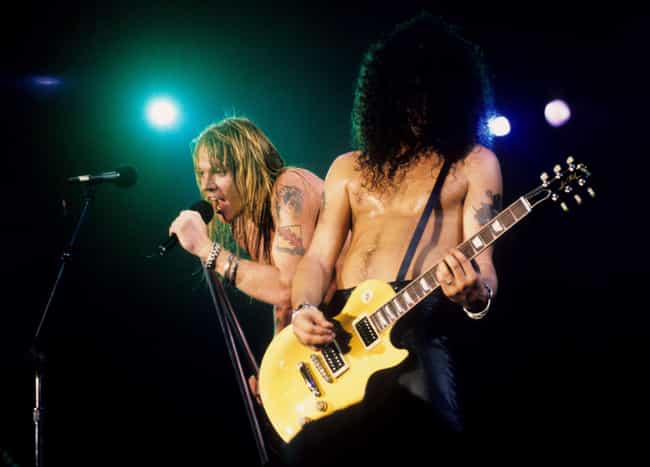 Guns N' Roses have often gone shirtless in concert, but one of their most notorious shirt-free moments happened in 1989 when guitarist Slash had a particularly bad drug experience that led him to run around a golf course naked.
According to Slash, his bad trip caused him to hallucinate that "predators" with dreads were after him. He proceeded to use a maid as a "human shield," run through the lobby of the resort naked, and hide behind a lawnmower. He subsequently gave police a detailed report of what he saw, later saying that he was "still high enough" that he "told the story without a shred of self-consciousness."

Is this artist living life "top-tional"?
see more on Guns N' Roses