Artwork

Famous Barack Obama Art

List of famous Barack Obama art, listed alphabetically with pictures of the artwork when available. This list includes examples of historic Barack Obama paintings, sculptures and any other forms of art. These are all popular Barack Obama works by famous or notable artists, so you'll most likely recognize the majority of artists on this list. Though the years Barack Obama has been a reoccurring subject in the world of art, drawing inspiration from renowned artists all around the world If any amazing Barack Obama art pieces are missing, feel free to add them below.
This list below has a variety of items in it, from Hope to Vote.
If you're looking to answer the question, "What is an example of Barack Obama art?" then this list will be of use to you.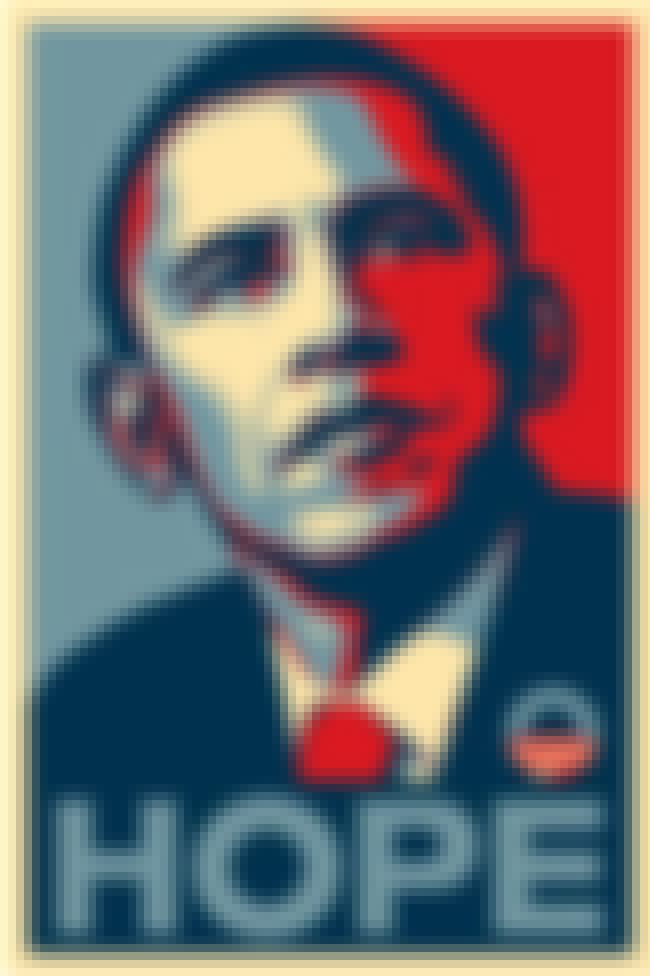 1
Barack Obama "Hope" poster
The Barack Obama "Hope" poster is an image of Barack Obama designed by artist Shepard Fairey, which was widely described as iconic and came to represent the 2008 Obama presidential campaign. It consists of a stylized stencil portrait of Obama in solid red, beige and blue, with the word "progress", "hope", or "change" below. The design was created in one day and printed first as a poster. Fairey sold 350 of the posters on the street immediately after printing them. It was then more widely distributed—both as a digital image and other paraphernalia—during the 2008 election season, initially independently but with the approval of the official Obama campaign. The image became one of the most ...more on Wikipedia
Artist: Shepard Fairey
Subject: Barack Obama
Genres (Art): Portrait
Artist: Shepard Fairey
Subject: Barack Obama
Genres (Art): Portrait
Art Form: Screen-print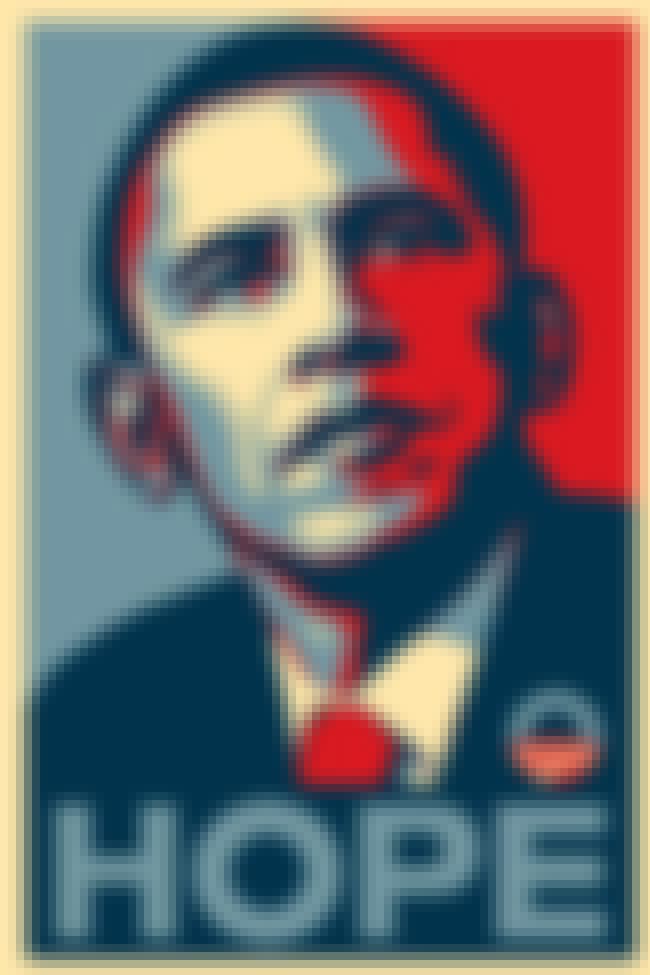 Artist: Shepard Fairey
Subject: Barack Obama
Genres (Art): Portrait
Art Form: Printmaking
Artist: Simon Bull
Subject: Barack Obama