READ

Famous Botanists from the United Kingdom

4.9k views
122 items
Follow
List of notable or famous botanists from the United Kingdom, with bios and photos, including the top botanists born in the United Kingdom and even some popular botanists who immigrated to the United Kingdom. If you're trying to find out the names of famous British botanists then this list is the perfect resource for you. These botanists are among the most prominent in their field, and information about each well-known botanist from the United Kingdom is included when available.
A list made up of people like David Douglas and Beatrix Potter.
This historic botanists from the United Kingdom list can help answer the questions "Who are some British botanists of note?" and "Who are the most famous botanists from the United Kingdom?" These prominent botanists of the United Kingdom may or may not be currently alive, but what they all have in common is that they're all respected British botanists.
Use this list of renowned British botanists to discover some new botanists that you aren't familiar with. Don't forget to share this list by clicking one of the social media icons at the top or bottom of the page. (122 items)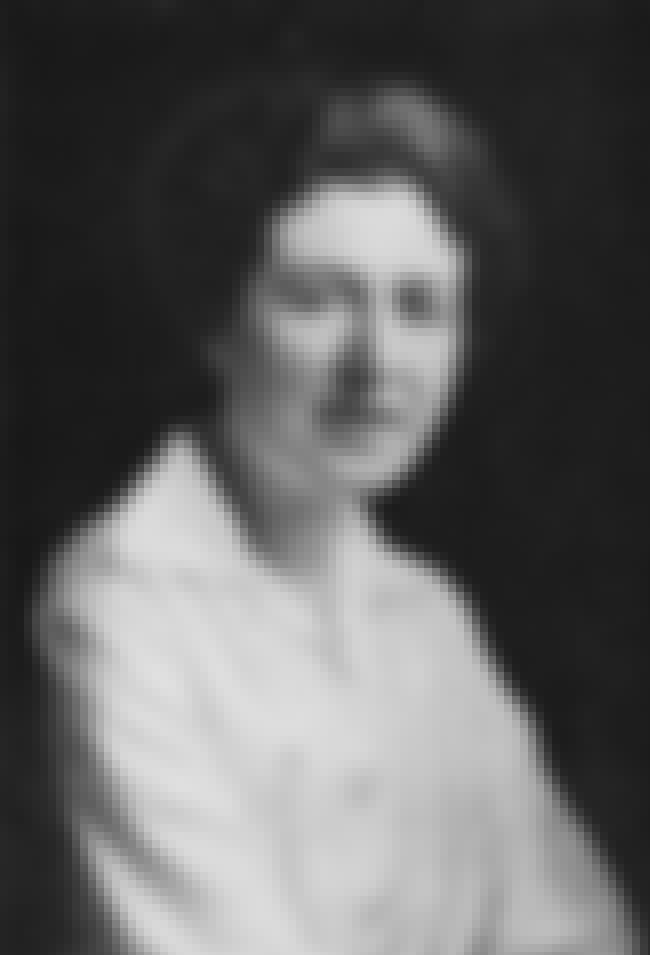 Agnes Robertson Arber FRS was a British plant morphologist and anatomist, historian of botany and philosopher of biology. She was born in London but lived most of her life in Cambridge, including the last 51 years of her life. She was the first woman botanist to be elected as a Fellow of the Royal Society and the third woman overall. She was the first woman to receive the Gold Medal of the Linnean Society of London for her contributions to botanical science. Her scientific research focused on the monocotyledon group of flowering plants. She also contributed to development of morphological studies in botany during the early part of the 20th century. Her later work concentrated on the topic of ...more
Age: Died at 81 (1879-1960)
Birthplace: London, United Kingdom
see more on Agnes Arber
Alan Cyril Crundwell was a British bryologist, known for categorizing approximately 20 species of bryophytes, around six of which were previously unknown to science. He spent most of his professional life at the University of Glasgow. ...more
Age: Died at 77 (1923-2000)
Alan F. Mitchell was a British forester, dendrologist and botanist, and author of several books on trees. He almost single-handedly measured every notable tree in the British Isles, founding the Tree Register of the British Isles, which held records of over 100,000 individual notable trees at the time of his death. During the Second World War, he served with the Fleet Air Arm in the Far East. Returning by troop ship in the Red Sea at the end of the war, he pondered his future and decided it would be trees. In 1976, the Royal Forestry Society of England, Wales, and Northern Ireland awarded him its Medal for Distinguished Service to Forestry during a Society meeting at Westonbirt.. His 1987 ...more
Age: Died at 73 (1922-1995)
see more on Alan F. Mitchell
Alastair Hugh Fitter CBE FRS is a British ecologist at the University of York. He was educated at Oxford and at Liverpool, and came to the Department of Biology in York in 1972. In 2004 he was appointed Pro-Vice-Chancellor, with the Research portfolio. He is a member of Council of the Natural Environment Research Council. His research interests include plant and microbial behaviour in a changing world; functional ecology of roots and mycorrhizal associations under field conditions; root system architecture; carbon cycling in soil, especially in relation to mycorrhizas; phenological responses to climate change. He is the son of the naturalist and author Richard Fitter, and together in 2002 ...more
Age: 69
see more on Alastair Fitter