Entertainment
Famous Capricorn Celebrities

This list of famous Capricorn is a cross-section of all the most notable celebrity Capricorn and a description of Capricorn traits. Those born between December 22- January 19 fall into the category of the Capricorn star sign and are known for being responsible, patient, and loyal. Some of the hottest celebrities of all time are Capricorn, and with this list of notable Capricorn, you'll be able to quickly find out which celebs are Capricorn.
Celebrity astrology is an interesting topic to follow. Many famous actors, musicians, YouTubers, and politicians have a desire to be in the spotlight, and may be typical to the common traits of Capricorn. What are the top Capricorn qualities? These well-known Capricorn have personalities that reflect resourcefulness and ambition. Many Capricorns are independent and feel the need to attend to all the details themselves. You favorite celebrity may be an Capricorn and now you'll have a glimpse into this celebrity star sign. If you're also a Capricorn, celebrate the traits you share with these famous Capricorns with a personalized astrological birth chart print.
Who are the most famous Capricorn? Who are some notable celebrity Capricorn? What celebrity birthdays make them well-known Capricorn? This famous Capricorn list includes some, but certainly not all, of the most well-known Capricorn and their notable Capricorn qualities. Make sure to vote for your favorite celebrity Capricorn and vote down the celebs you're just not that into.
Wondering who is compatible with Capricorn? Check out the list of signs compatible with Capricorn and find your answer. You might share some Capricorn traits with some of the most famous people in the world!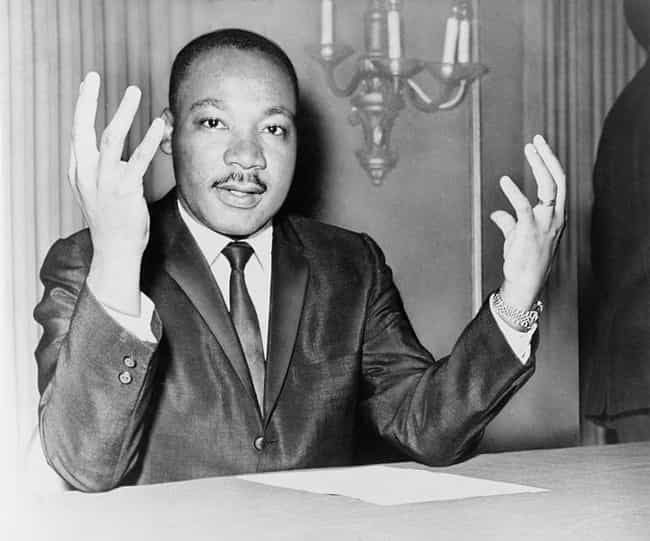 Martin Luther King Jr. (born Michael King Jr., January 15, 1929 – April 4, 1968) was an American Baptist minister and activist who was a leader in the Civil Rights Movement. He is best known for his role in the advancement of civil rights using nonviolent civil disobedience based on his Christian beliefs. King became a civil rights activist early in his career. He led the 1955 Montgomery bus boycott and helped found the Southern Christian Leadership Conference (SCLC) in 1957, serving as its first president. With the SCLC, King led an unsuccessful 1962 struggle against segregation in Albany, Georgia, and helped organize the 1963 nonviolent protests in Birmingham, Alabama. King also helped to ...more on Wikipedia
Age: Dec. at 39 (1929-1968)
Birthplace: Atlanta, Georgia, United States of America
Profession: Civil rights activist, Writer, Minister of religion
Born: 1/15/1929
see more on Martin Luther King, Jr.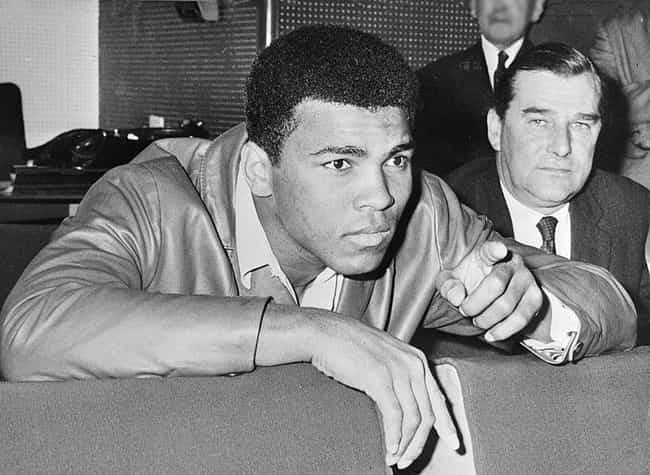 Muhammad Ali (January 17, 1942 - June 3, 2016) was an American professional boxer, activist, and philanthropist. Nicknamed "The Greatest", he is widely regarded as one of the most significant and celebrated sports figures of the 20th century and one of the greatest boxers of all time. He was born and raised in Louisville, Kentucky, and began training as an amateur boxer when he was 12 years old. At age 18, he won a gold medal in the light heavyweight division at the 1960 Summer Olympics in Rome, then turned professional later that year. ...more on Wikipedia
Age: 77
Birthplace: Louisville, Kentucky, United States of America
Profession: Professional Boxer, Philanthropist, Social activist
Born: 1/17/1942
see more on Muhammad Ali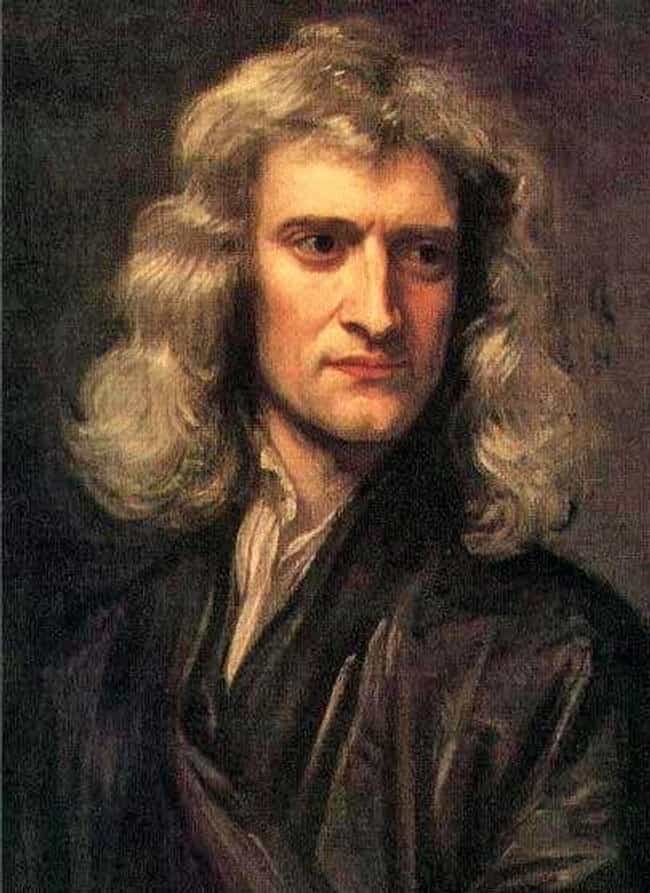 Sir Isaac Newton PRS MP was an English physicist and mathematician who is widely recognised as one of the most influential scientists of all time and as a key figure in the scientific revolution. His book Philosophiæ Naturalis Principia Mathematica, first published in 1687, laid the foundations for classical mechanics. Newton made seminal contributions to optics, and he shares credit with Gottfried Leibniz for the development of calculus. Newton's Principia formulated the laws of motion and universal gravitation, which dominated scientists' view of the physical universe for the next three centuries. By deriving Kepler's laws of planetary motion from his mathematical description of gravity, ...more on Wikipedia
Age: Dec. at 84 (1643-1727)
Birthplace: Woolsthorpe-by-Colsterworth, United Kingdom
Profession: Mathematician, Physicist, Chemist, Scientist, Philosopher, + more
Born: 1/4/1642
see more on Isaac Newton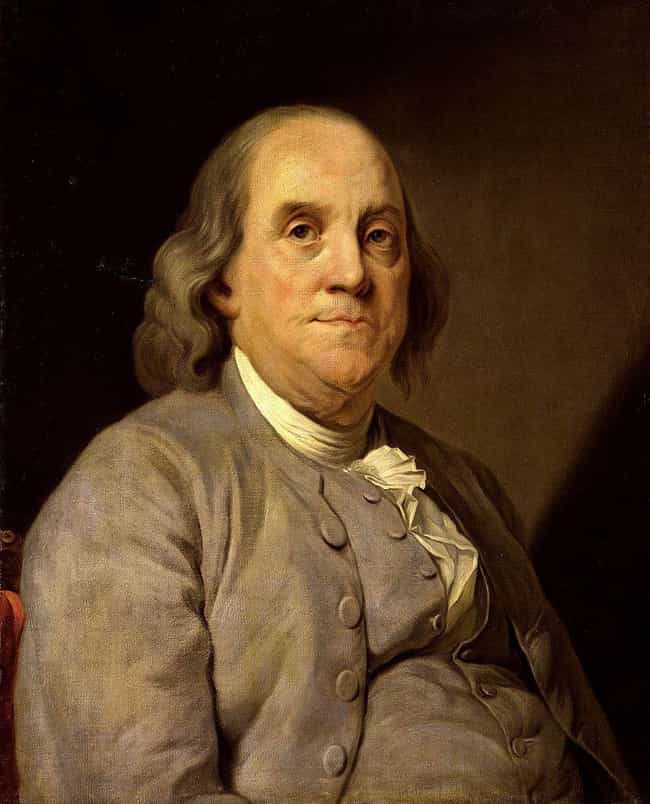 Benjamin Franklin FRS was one of the Founding Fathers of the United States. A renowned polymath, Franklin was a leading author, printer, political theorist, politician, postmaster, scientist, inventor, civic activist, statesman, and diplomat. As a scientist, he was a major figure in the American Enlightenment and the history of physics for his discoveries and theories regarding electricity. As an inventor, he is known for the lightning rod, bifocals, and the Franklin stove, among other inventions. He facilitated many civic organizations, including Philadelphia's fire department and a university. Franklin earned the title of "The First American" for his early and indefatigable campaigning for ...more on Wikipedia
Age: Dec. at 84 (1706-1790)
Birthplace: Boston, Massachusetts, United States of America
Profession: Statesman, Librarian, Politician, Diplomat, Musician, + more
Born: 1/17/1706
see more on Benjamin Franklin