netherlands

Famous Chemists from the Netherlands

1.8k views
19 items
Follow
Embed
List of notable or famous chemists from the Netherlands, with bios and photos, including the top chemists born in the Netherlands and even some popular chemists who immigrated to the Netherlands. If you're trying to find out the names of famous Dutch chemists then this list is the perfect resource for you. These chemists are among the most prominent in their field, and information about each well-known chemist from the Netherlands is included when available.
This is a list that features people like Peter Debye and Jacobus Henricus van 't Hoff.
This historic chemists from the Netherlands list can help answer the questions "Who are some Dutch chemists of note?" and "Who are the most famous chemists from the Netherlands?" These prominent chemists of the Netherlands may or may not be currently alive, but what they all have in common is that they're all respected Dutch chemists.
Use this list of renowned Dutch chemists to discover some new chemists that you aren't familiar with. Don't forget to share this list by clicking one of the social media icons at the top or bottom of the page. {#nodes}
Anton Eduard van Arkel, was a Dutch chemist. He suggested the names "pnictogen" and "pnictide". ...more
Age: Died at 83 (1893-1976)
Birthplace: Netherlands, South Holland, European Netherlands, 's-Gravenzande, Kingdom of the Netherlands
Profession: Chemist, Scientist
see more on Anton Eduard van Arkel
Arend Joan Rutgers was a Dutch/Belgian physical chemist. Arend Joan Rutgers went to high school in Almelo, after which he studied chemistry at the University of Amsterdam. After he obtained his master's degree in 1926 he went to Leiden, where he studied theoretical physics under Paul Ehrenfest. In ...more
Age: Died at 95 (1903-1998)
Profession: Physicist, Chemist, Scientist
see more on Arend Joan Rutgers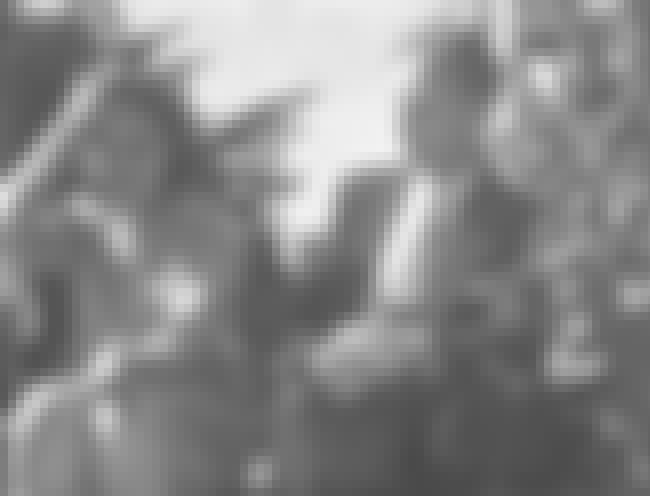 Cornelius Bernardus Van Niel was a Dutch-American microbiologist. He introduced the study of general microbiology to the United States and made key discoveries explaining the chemistry of photosynthesis. ...more
Age: Died at 88 (1897-1985)
Birthplace: Haarlem, Kingdom of the Netherlands
Profession: Chemist
see more on C. B. van Niel
4
Coenraad Johannes van Houten
Coenraad Johannes van Houten was a Dutch chemist and chocolate maker known for the treatment of cocoa mass with alkaline salts to remove the bitter taste and make cocoa solids more water-soluble; the resulting product is still called "Dutch process" chocolate. He is also credited with introducing a ...more
Age: Died at 86 (1801-1887)
Birthplace: Weesp, Kingdom of the Netherlands
Profession: Chemist