Total Nerd
16 Random Actors You Didn't Realize Voiced Your Favorite Cartoon Characters

Updated February 4, 2020
4.7k votes
870 voters
25k views
16 items
List Rules Vote up the celebrities you were most surprised to learn voiced these characters.
Nowadays, it's common for animated films and TV series to get big names to come aboard and drum up support for a production. But there are plenty of famous cartoon voice actors whose biggest roles have flown under the radar. We all know Mark Hamill played the Joker on Batman: The Animated Series - but did you know Elisabeth Moss featured on the show, as well? And how many people are aware that Meg Ryan voiced one of Captain Planet's longest-running villains, or that Brittany Murphy starred in more than 200 episodes of King of the Hill?
If you ever get the chance to rewatch your favorite childhood shows and movies, you may be surprised to learn how many famous faces lent their pipes to beloved cartoon characters.
James Avery (AKA Uncle Phil From 'Fresh Prince') Played The Original Cartoon Shredder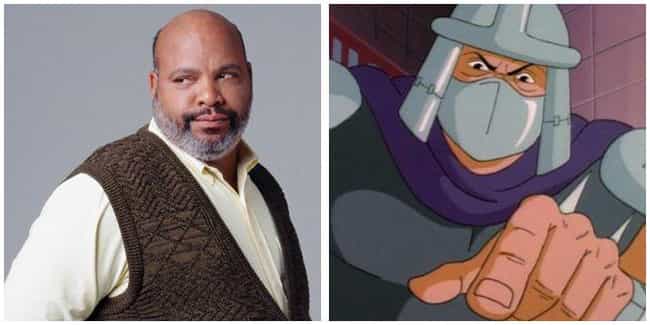 If you grew up in the late 1980s and early '90s, you likely spent a lot of time listening to James Avery. Sure, he's best known for playing Uncle Phil on The Fresh Prince of Bel-Air, but he was causing trouble for teens long before that.
Avery voiced Shredder on the Teenage Mutant Ninja Turtles animated series from 1987-1993. And his superhero credits don't end there. In both the Iron Man and Spider-Man animated series of the '90s, Avery voiced James Rhodes, AKA War Machine.
On top of these larger roles, Avery also voiced characters in animated TV shows ranging from Aladdin to Pepper Ann to The Legend of Tarzan. He even voiced Scar in the Lion King video game.

Surprised?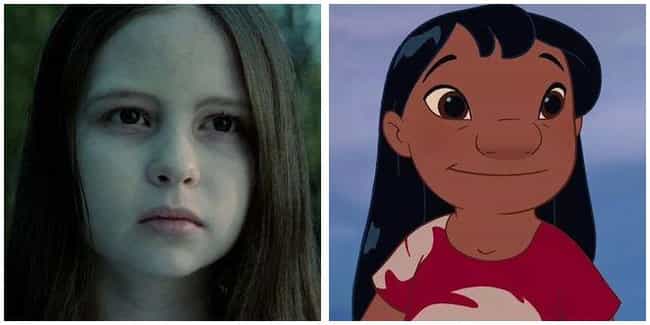 Daveigh Chase kicked off her career with parts on supernatural shows like Sabrina, the Teenage Witch and Charmed, but it was her role as Samantha Darko in Donnie Darko that really launched her career. The next year, however, she landed her two most iconic roles: Samara in The Ring and Lilo in Lilo & Stitch.
Chase is dedicated to her roles, if nothing else, as she not only returned for the maligned S. Darko, but also voiced Lilo in multiple projects. She lent her voice to two Lilo & Stitch games in 2002, and then the film Stitch! The Movie in 2003. From 2003-2006, she reprised her role for Lilo & Stitch: The Series, and she capped it off with 2006's Leroy & Stitch.

Surprised?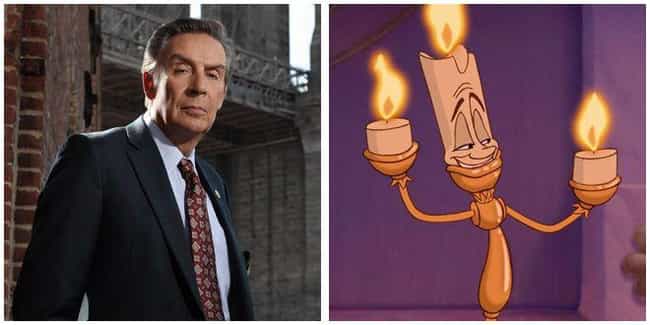 If you only know Jerry Orbach from Law & Order, no one would hold it against you. After all, he played Detective Lennie Brasco in 274 episodes of the series from 1991 to 2004, not to mention all his spinoff and shared universe appearances. He even voiced his character in three Law & Order video games that you just learned existed. But that wasn't the beginning of his voice acting career.
In 1991, Orbach voiced Lumiere, the charming candelabra from Beauty and the Beast. And just like with Law & Order, Orbach is loyal. He's voiced Lumiere in video games and straight-to-video films, and has even played the character in eight episodes of the 2001 series House of Mouse.
Surprised?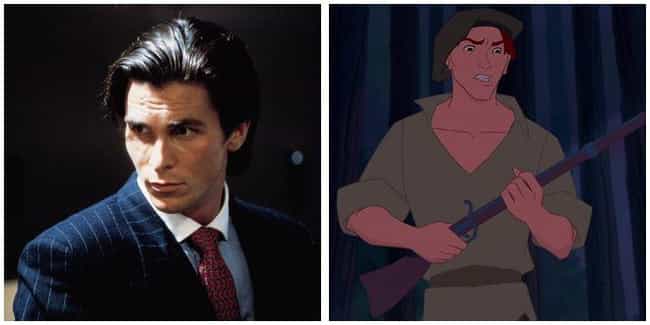 Long before he was Batman, Christian Bale was a child actor making a splash in films like Newsies and Empire of the Sun. But he was also kicking off his voice acting career. After appearing in the animated series The Dreamstone, Bale voiced Thomas, John Smith's sidekick, in 1995's Pocahontas.
By this time, Bale was 21, but you'd still be forgiven for not recognizing his voice. And if you think he gave up voice acting once he became a household name, you'd be wrong. In 2018, Bale lent his voice to Bagheera in Mowgli: Legend of the Jungle.

Surprised?