Architecture

Famous Corinthian order buildings

List of famous buildings in the Corinthian order movement, listed alphabetically with photos when available. This list of Corinthian order buildings, structures and monuments includes information like what city the structure is in, and when it was first opened to the public. There are a lot of historic Corinthian order structures around the world, so why not save some money and check them out here without having to pay for travel? These popular Corinthian order buildings attract visitors from all over the world, so if you're ever near them you should definitely pay them a visit. List includes University College London, Arch of Constantine, more.
This list is a great source for answering the questions, "What are the most famous Corinthian order buildings?" and "What do Corinthian order buildings look like?"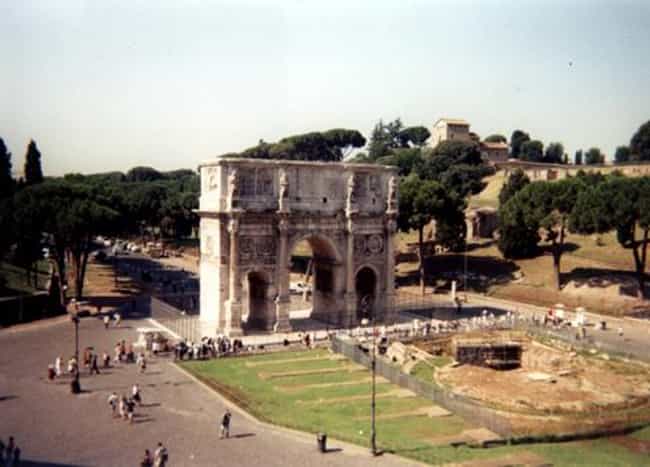 The Arch of Constantine is a triumphal arch in Rome, situated between the Colosseum and the Palatine Hill. It was erected by the Roman Senate to commemorate Constantine I's victory over Maxentius at the Battle of Milvian Bridge on October 28, 312. Dedicated in 315, it is the latest of the existing triumphal arches in Rome, and the only one to make extensive use of spolia, re-using several major reliefs from 2nd century imperial monuments, which give a striking and famous stylistic contrast to the sculpture newly created for the arch. The arch spans the Via Triumphalis, the way taken by the emperors when they entered the city in triumph. This route started at the Campus Martius, led through ...more on Wikipedia
see more on Arch of Constantine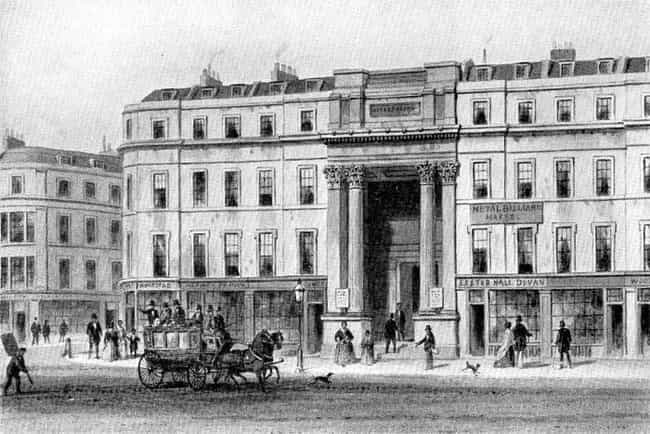 Exeter Hall was a hall on the north side of The Strand, London, England. It was erected between 1829 and 1831 on the site of Exeter Exchange, to designs by John Peter Gandy, the brother of the visionary architect Joseph Michael Gandy. The site was formerly part of Exeter House, the London residence of the Earls of Exeter, almost opposite the Savoy Hotel. The official opening date was March 29, 1831. The façade in The Strand featured a prominent recessed central extrance behind a screen of paired Corinthian columns set into a reserved Late Georgian front of housing over shopfronts. The smaller hall's auditorium could hold around 1,000 people, and the main hall's auditorium could hold more ...more on Wikipedia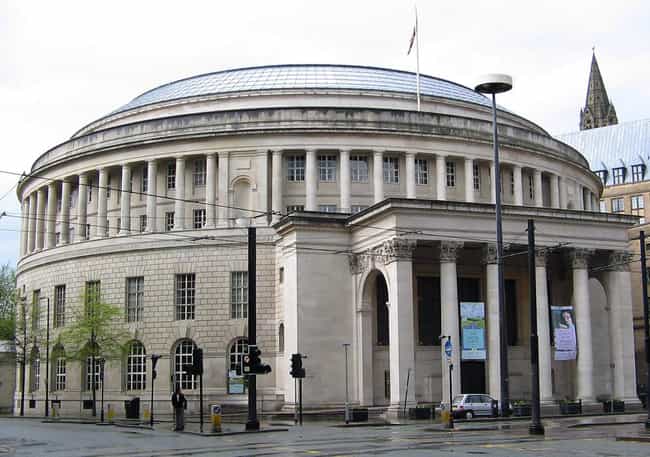 3
Manchester Central Library
Manchester Central Library is the headquarters of the city's library and information service in Manchester, England. Facing St Peter's Square, it was designed by E. Vincent Harris and constructed between 1930 and 1934. At its opening, one critic wrote, "This is the sort of thing which persuades one to believe in the perennial applicability of the Classical canon". The form of the building, a columned portico attached to a rotunda domed structure, is loosely derived from the Pantheon, Rome. The library building is grade II* listed. In 2010, a four-year project to renovate and refurbish the library commenced. Central Library re-opened on 22 March 2014. ...more on Wikipedia
Miller Outdoor Theatre is an outdoor theater for the performing arts in Houston, Texas. It is located on approximately 7.5 acres of land in Hermann Park, at 6000 Hermann Park Drive, Houston, Texas 77030. The theater offers a wide range of professional entertainment, including classical music, jazz, ballet, Shakespeare, musical theater, and classic films, with free performances running from March through November, where the general public can relax in a covered seating area or enjoy a pre-performance picnic on an amphitheatre-style hillside. ...more on Wikipedia