Living
Famous Co-Stars Who Became Besties In Real Life

637 votes
175 voters
12.7k views
13 items
List Rules Vote up your favorite famous bestie duos.
Life sometimes imitates art, and that's definitely the case with these co-stars who are friends in real life. There are some beautiful platonic friendships portrayed in film, and it's even better when those fictional pals are actual pals. From Jennifer Aniston and Courteney Cox, who formed a lifelong sisterhood after starring as Rachel and Monica in Friends, one of the best duos of all time, to Jimmy Fallon and Justin Timberlake, who met on SNL, these famous best friends make us wish we were part of their squad.
Jennifer Aniston And Courteney Cox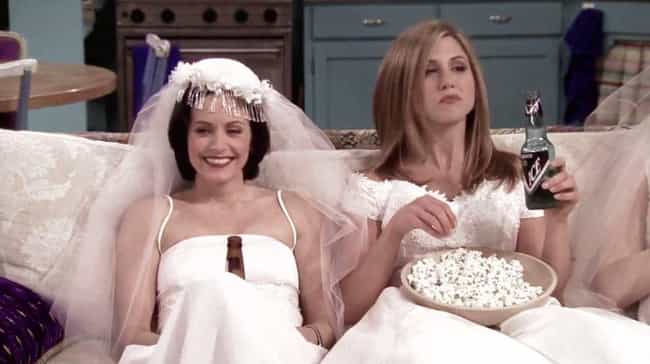 How They Met: Jennifer Aniston and Courteney Cox were an instantly recognizable duo from the moment they stepped foot in Central Perk. The pair played best friends and roommates Rachel Green and Monica Geller on the critically acclaimed hit Friends. Their on-screen chemistry made the show legendary.
Friendship Goals: The pair have managed to stay close throughout the decades. Cox has no problem going to bat for Aniston. When Aniston was being dragged through the mud during ex-hubby Brad Pitt's divorce from Angelina Jolie, Cox was there to slam the negative press. In turn, Aniston sometimes babysits for Cox and lets her daughter, Coco, play dress up in her multi-million dollar wardrobe. That's real love!

Are they friendship goals?
Donald Faison And Zach Braff
How They Met: J.D. and Turk's friendship was many fans' favorite part of Scrubs. It turns out that Donald Faison and Zach Braff were just doing what felt natural. The pair became lifelong besties after playing doctors on the long-running series.
Friendship Goals: Faison and Braff are your typical best bros. They exchange silly banter on Twitter, play tennis together, and even have bizarre best friend phone cases. They are so close that Braff claimed they practically invented the concept of bromance.
"It has to be real. The only way to have a real bromance is if you're genuinely fond of each other. [Faison's] my best friend. I'm really fond of that man, I'm not ashamed to say it. And to the supporters of our bromance, I'd like to say, thank you," Braff said.
Are they friendship goals?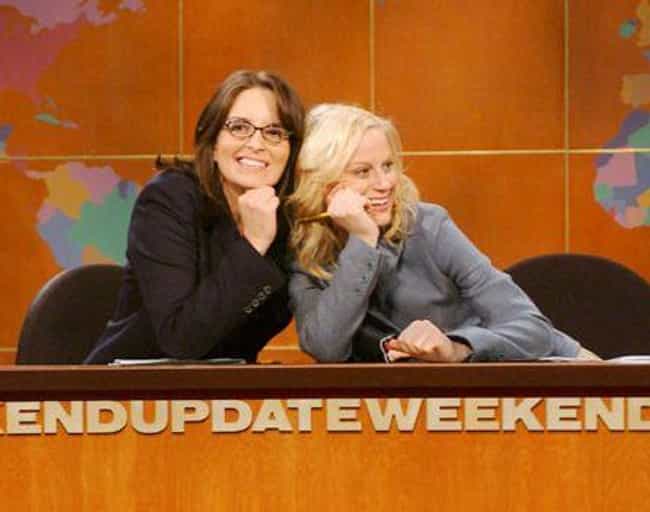 How They Met: The fierce women met in 1993 while doing improv at Second City. They were introduced by ImprovOlympic co-founder Charna Halpern at her Chicago event.
"She said there was another new improviser in... one of her classes whom she thought I would really like. Her name was Tina and she was like me but with brown hair," Poehler recalled in her memoir Yes Please.
Tina and Amy have been a groundbreaking, patriarchy-smashing comedy duo ever since. It was totally meant to be.
Friendship Goals: The reason Tina and Amy even are Tina and Amy is because Fey convinced Poehler to move to New York and join Saturday Night Live, where Fey was a writer. Since then, they've functioned as a team and starred alongside each other in films they co-wrote (Sisters and Baby Mama are among their credits). They've done everything from tackling politics and reprising their roles as Hillary Clinton and Sarah Palin on SNL to hosting the Golden Globes.

Are they friendship goals?
Matt Damon And Ben Affleck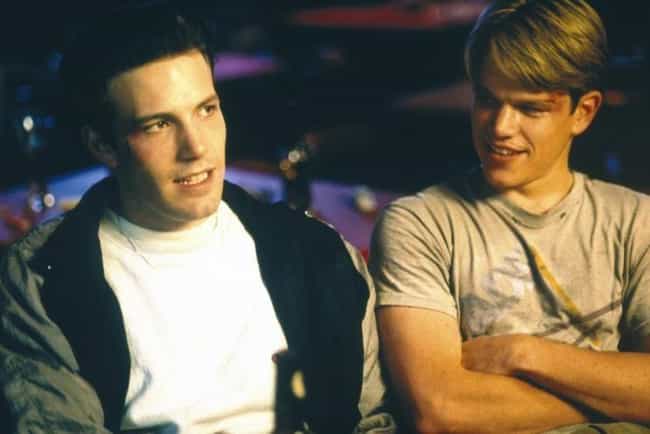 How They Met: Matt Damon and Ben Affleck are truly best friends for life. Their bromance is running 35 years strong. The pair first met when Damon was just 10 years old and they grew up feeding their mutual passions for acting and film. The bromance finally made its on-screen debut in 1997's Good Will Hunting.
Friendship Goals: The pair had a pretty strong Hollywood start. After co-writing and starring in Good Will Hunting, they won an Academy Award. Since then, they've worked on numerous projects together, including the HBO series Project Greenlight, but the most rewarding has been their families. Damon and Affleck regularly take their children on bromance-filled holidays. It turns out that their kids are best friends, too. Isn't that the dream?

Are they friendship goals?