Copycat Recipes

Famous Dave's Recipes

63 votes
36 voters
6.3k views
7 items
List Rules Upvote you favorite recipes
Famous Dave's recipes - the easy way to prepare the best dishes from the Famous Dave's menu. These are copycat recipes, not necessarily made the same way as they are prepared at Famous Dave's, but closely modeled on the flavors and textures of Famous Dave's popular food, so you can bring the exotic tastes of one of the best restaurant chains in America to your own table for a fraction of the cost.
In 1994, Dave Anderson opened the first Famous Dave's restaurant in Hayward, Wisconsin where he offered BBQ staples like pork ribs, chicken, beef brisket, and a variety of BBQ sauces. The chain expanded into Minnesota and is now present in 34 US states and Canada.
From Red Lobster Cheddar Bay Biscuits to Buffalo Wild Wings hot sauce, chain and franchise restaurants are popular destinations around the world. Eating out too frequently can be costly, not to mention that it's hard to control portion size, ingredients, or the style of cooking to suit your preferences.
Making Famous Dave's recipes on your own allows you to save money while enjoying your favorite menu items from the casual dining spot. This list collections the best copycat Famous Dave's recipes from around the Web.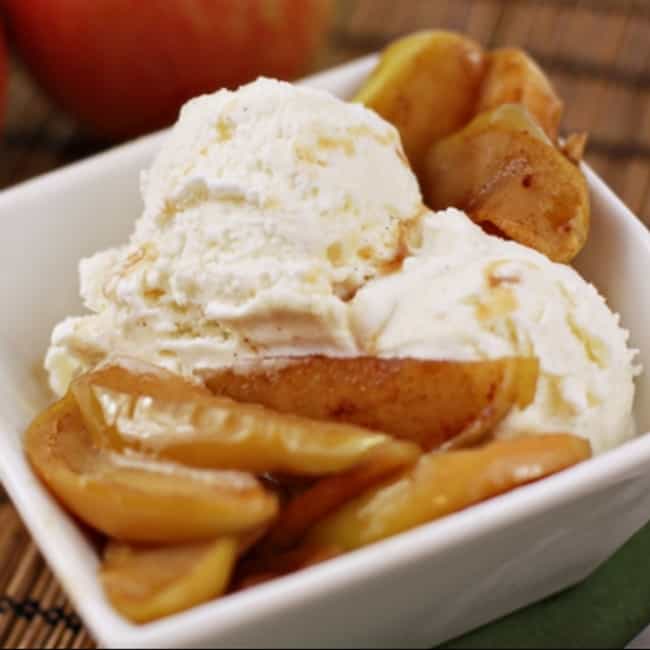 24 Smith apples, peeled, cored, and cut into semicircles
3-4 cups of white sugar (I used 3)
4 tablespoons of cinnamon
1 teaspoon of nutmeg
1/2 cup of rum
- Mix apples with sugar, cinnamon, and nutmeg; mix in rum.
- Heat over medium heat until apple mixture is juicy and juice boils.
- Boil for 20 minutes over medium heat.

Agree or disagree?
Famous Dave's Bread Pudding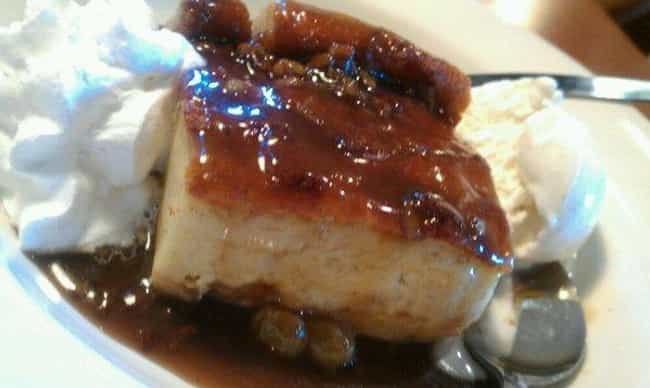 butter, softened
1 (1.5 lb.) loaf cinnamon egg bread
2/3 cup golden raisins
1 1/2 cups sugar
4 cups milk
2 cups heavy whipping cream
1/4 cup vanilla extract
8 eggs, beaten
1 tsp. cinnamon
- Coat the bottom and side a baking dish with butter.
- Tear bread into 1-inch-sized pieces; mix with raisins in a bowl.
- Spread bread mixture evenly in baking dish, turn crust side down.
- Whisk sugar, milk, 2 cups whipping cream, vanilla, eggs & cinnamon in a bowl until blended; pour over bread mixture.
- Preheat oven to 325 degrees; place baking dish in a baking pan.
- Add water to reach halfway up side of baking dish; bake for an hour.
- Remove from water bath; let stand for 20 minutes.
- Spoon into dessert bowls; serve while still warm.

Agree or disagree?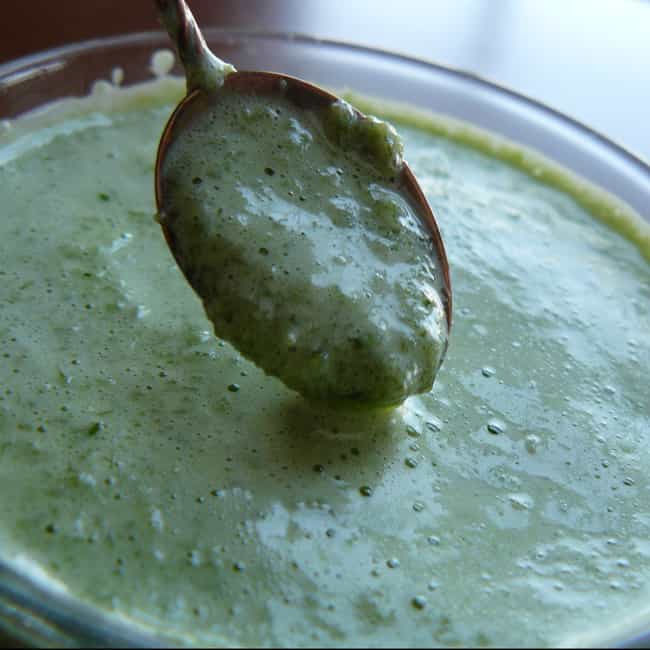 5 fresh jalapeño chiles
* 1/4 cup olive oil
* 1 1/2 T fresh lime juice
* 1 T water
* 1 clove garlic, minced
* 1 cup packed fresh cilantro or Italian parsley
- Roast jalapenos under broiler or grill until skin is charred.
- Place in a bag for 5-10 minutes; peel off skins.
- Stem jalapenos; puree with remaining ingredients in a food processor or blender.
- Season with salt to taste.

Agree or disagree?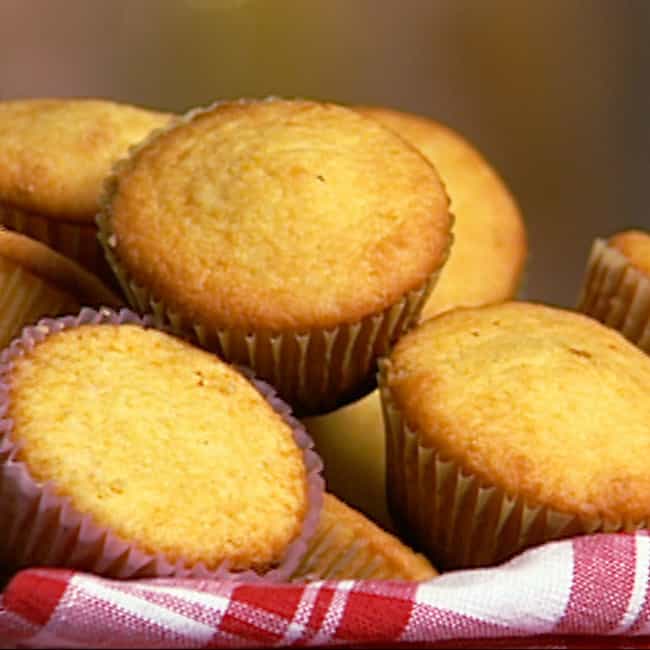 1 Cup yellow cornmeal
1 Cup stone ground cornmeal
1 (9oz.) package yellow cake mix
2 t. baking powder
1 t. salt
1/8 t. cayenne pepper
1/2 C milk
1/2 C buttermilk
1/4 C vegetable oil
2 eggs, beaten
2 T light brown sugar
2 T honey
1 T miracle whip light
- Combine cornmeals, cake mix, baking powder, salt, and cayenne in a bowl; set aside.
- Combine milk, buttermilk, oil, eggs, brown sugar and honey in a bowl; mix well.
- Add to cornmeal mixture; mix gently to avoid lumps, then fold in the miracle whip.
- Let rest covered in refrigerator for 30 minutes or up to overnight.
- Preheat oven to 400; spoon cold batter into a greased muffin tin.
- Bake for 25-30 minutes or until top is golden brown.

Agree or disagree?