Culture
Famous Expressionist Artists

6.7k votes
1.5k voters
258.1k views
101 items
List Rules Vote up the best Expressionist artists.
This list of famous Expressionism artists features images, bios, and information about their notable works, many of which are the best Expressionist paintings in art history. You might also be interested in disturbing facts about Vincent van Gogh and weird personal quirks of famous iconic artists. All the greatest artists associated with the Expressionism movement are included here, along with clickable names for more details on that particular painter or sculptor. These notable Expressionism period artists are organized by popularity, so the best artists are at the top of the list. If you think the best Expressionism artist isn't as high as they should be then be sure to give them an upvote, as your votes can change the rankings!
What is Expressionism in art? Expressionistic art is a modernist art movement and its most iconic trait is presenting the world solely from a subjective perspective, distorting it for emotional effect with the aim to evoke moods or ideas. Famous expressionists are known for their artwork, paintings, portrait work, and even sculptures, creating some of the most memorable works of art in any movement.
The list below is made up of a variety of different expressionism painters and artists, including Edvard Munch and Francis Bacon. But who are the most famous Expressionism artists? Who are the best Expressionism artists? Almost every well-known or influential figure in this movement is listed below. You're able to copy this list to build your own just like it, re-rank it to fit your views, then publish it to share it on Facebook, Twitter, or any other social networks where your artsy friends will marvel at your handiwork and opinions on this great art movement.
Ranker may collect a commission from links on this page.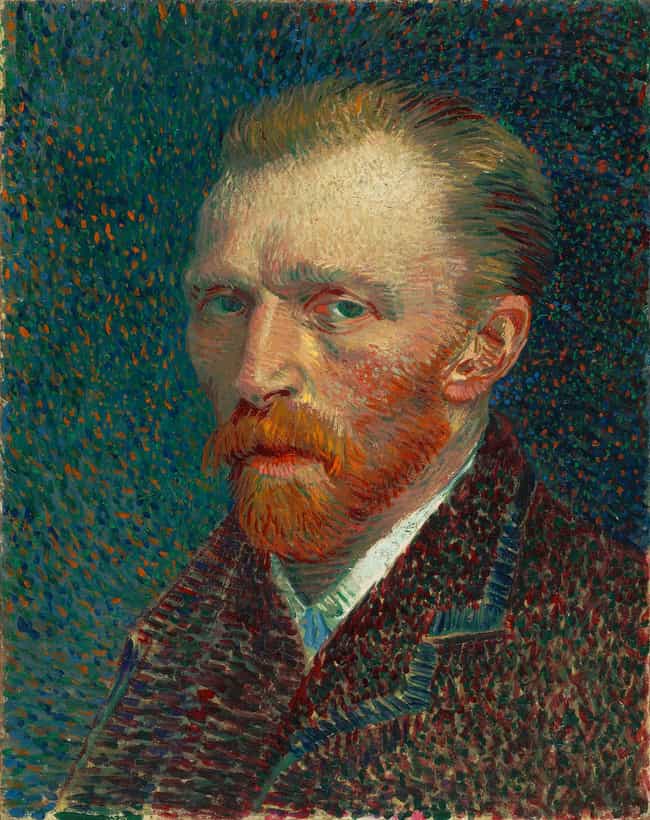 Vincent Willem van Gogh was a major Post-Impressionist painter. He was a Dutch artist whose work had a far-reaching influence on 20th-century art. His output includes portraits, self portraits, landscapes and still lifes of cypresses, wheat fields and sunflowers. Van Gogh drew as a child but did not paint until his late twenties; he completed many of his best-known works during the last two years of his life. In just over a decade he produced more than 2,100 artworks, including 860 oil paintings and more than 1,300 watercolors, drawings, sketches and prints. Van Gogh was born to upper middle class parents and spent his early adulthood working for a firm of art dealers. He traveled between ...more on Wikipedia
Artworks: The Starry Night, The Potato Eaters, Vase with Fifteen Sunflowers, Portrait of Adeline Ravoux, Portrait of Dr. Gachet (First Version), + more
Birthplace: Zundert, Kingdom of the Netherlands
Associated periods or movements: Post-Impressionism
Nationality: Netherlands
Art Forms: Painting, Printmaking, Drawing

Are they one of the best?
see more on Vincent van Gogh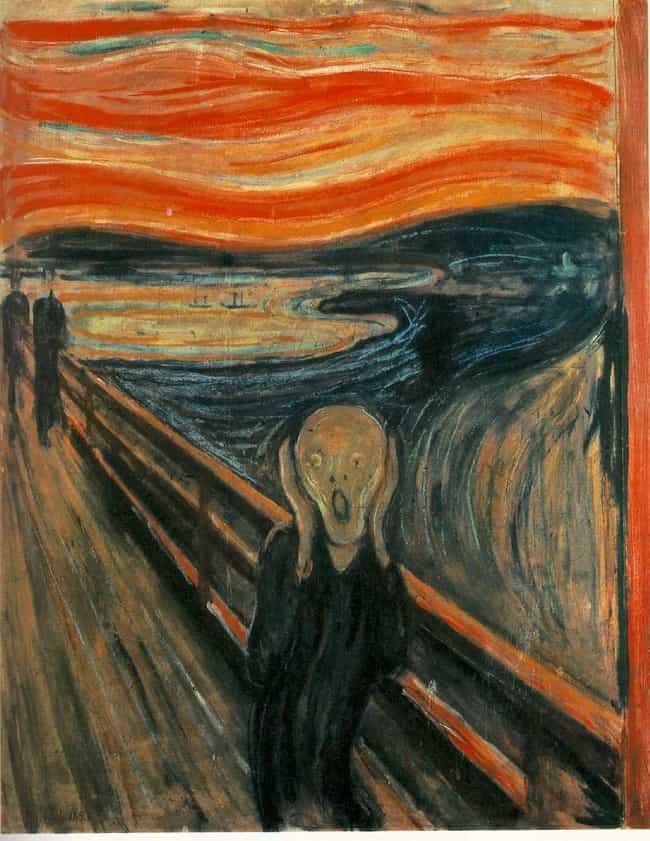 Edvard Munch was a Norwegian painter and printmaker whose intensely evocative treatment of psychological themes built upon some of the main tenets of late 19th-century Symbolism and greatly influenced German Expressionism in the early 20th century. One of his most well-known works is The Scream of 1893. ...more on Wikipedia
Artworks: The Scream, Madonna, Vampire, Girl Looking out the Window, Two Women on the Shore, + more
Birthplace: Ådalsbruk, Løten, Norway
Associated periods or movements: Expressionism, Symbolist literature
Nationality: Norway
Art Forms: Sculpture, Painting, Printmaking, Drawing

Are they one of the best?
see more on Edvard Munch
Wassily Wassilyevich Kandinsky was an influential Russian painter and art theorist. He is credited with painting one of the first purely abstract works. Born in Moscow, Kandinsky spent his childhood in Odessa. He enrolled at the University of Moscow, studying law and economics. Successful in his profession—he was offered a professorship at the University of Dorpat—Kandinsky began painting studies at the age of 30. In 1896 Kandinsky settled in Munich, studying first at Anton Ažbe's private school and then at the Academy of Fine Arts. He returned to Moscow in 1914, after the outbreak of World War I. Kandinsky was unsympathetic to the official theories on art in Communist Moscow, and returned ...more on Wikipedia
Artworks: Composition VII, Composition VIII, The Blue Rider, The White Dot, Autumn II, + more
Birthplace: Moscow, Russia
Associated periods or movements: German Expressionism, Der Blaue Reiter, Abstract art, Expressionism
Nationality: France, Russia
Art Forms: Painting

Are they one of the best?
see more on Wassily Kandinsky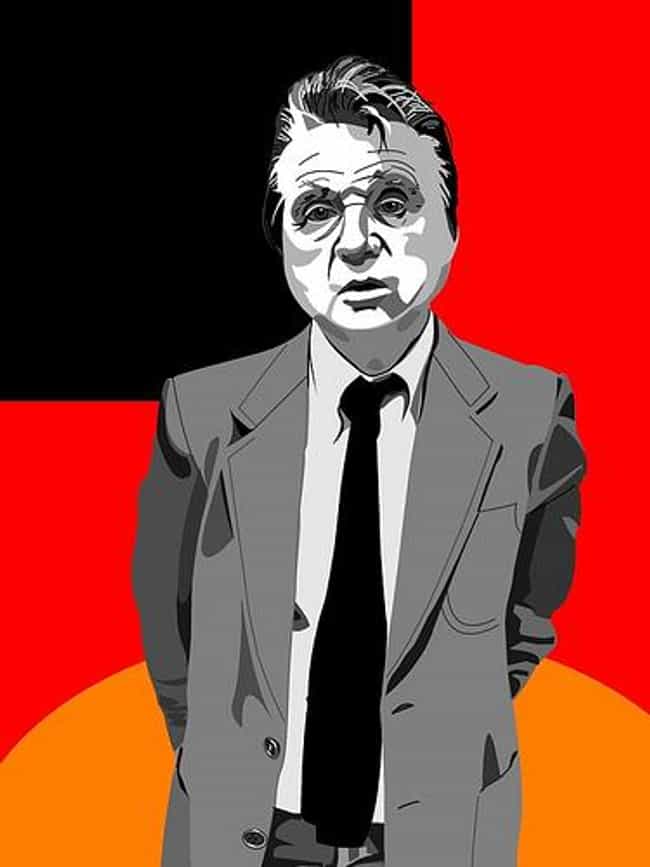 Francis Bacon was an Irish-born British figurative painter known for his bold, emotionally charged and raw imagery. His painterly abstracted figures are typically isolated in glass or steel geometrical cages, set against flat, nondescript backgrounds. Bacon took up painting in his early 20s but worked sporadically and uncertainly until his mid-30s. Unsure of his ability, he drifted as a highly complex bon vivant, closeted homosexual, gambler, interior decorator and designer of furniture, rugs and bathroom tiles. He later admitted that his artistic career was delayed because he spent too long looking for subjects that could sustain his interest. His breakthrough came with the 1944 triptych ...more on Wikipedia
Artworks: Painting (1946), Figure with Meat, Three Studies for Figures at the Base of a Crucifixion, Figure in a landscape, Composition (Figure), + more
Birthplace: Republic of Ireland, Dublin
Associated periods or movements: Cubism, Surrealism, Expressionism
Nationality: United Kingdom, England
Art Forms: Painting

Are they one of the best?
see more on Francis Bacon