Culture
Famous Expressionist Artists

Updated June 14, 2019
7.1k votes
1.6k voters
273.3k views
101 items
List Rules Vote up the best Expressionist artists.
This list of famous Expressionism artists features images, bios, and information about their notable works, many of which are the best Expressionist paintings in art history. You might also be interested in disturbing facts about Vincent van Gogh and weird personal quirks of famous iconic artists. All the greatest artists associated with the Expressionism movement are included here, along with clickable names for more details on that particular painter or sculptor. These notable Expressionism period artists are organized by popularity, so the best artists are at the top of the list. If you think the best Expressionism artist isn't as high as they should be then be sure to give them an upvote, as your votes can change the rankings!
What is Expressionism in art? Expressionistic art is a modernist art movement and its most iconic trait is presenting the world solely from a subjective perspective, distorting it for emotional effect with the aim to evoke moods or ideas. Famous expressionists are known for their artwork, paintings, portrait work, and even sculptures, creating some of the most memorable works of art in any movement.
The list below is made up of a variety of different expressionism painters and artists, including Edvard Munch and Francis Bacon. But who are the most famous Expressionism artists? Who are the best Expressionism artists? Almost every well-known or influential figure in this movement is listed below. You're able to copy this list to build your own just like it, re-rank it to fit your views, then publish it to share it on Facebook, Twitter, or any other social networks where your artsy friends will marvel at your handiwork and opinions on this great art movement.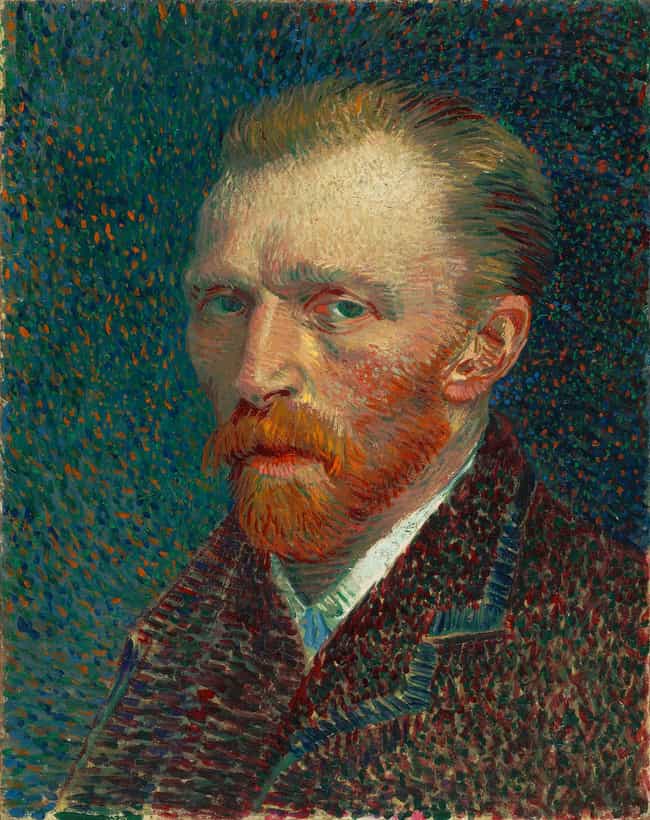 Vincent Willem van Gogh (Dutch: [ˈvɪnsɛnt ˈʋɪləm vɑŋ ˈɣɔx] (listen); 30 March 1853 – 29 July 1890) was a Dutch post-impressionist painter who is among the most famous and influential figures in the history of Western art. In just over a decade he created about 2,100 artworks, including around 860 oil paintings, most of which date from the last two years of his life. They include landscapes, still lifes, portraits and self-portraits, and are characterised by bold colours and dramatic, impulsive and expressive brushwork that contributed to the foundations of modern art. He was not commercially successful, and his suicide at 37 came after years of mental illness and poverty. Born into an ...more on Wikipedia
Artworks: The Starry Night, The Potato Eaters, Vase with Fifteen Sunflowers, Portrait of Adeline Ravoux, Portrait of Dr. Gachet (First Version), + more
Birthplace: Zundert, Kingdom of the Netherlands
Associated periods or movements: Post-Impressionism
Nationality: Netherlands
Art Forms: Painting, Printmaking, Drawing
Are they one of the best?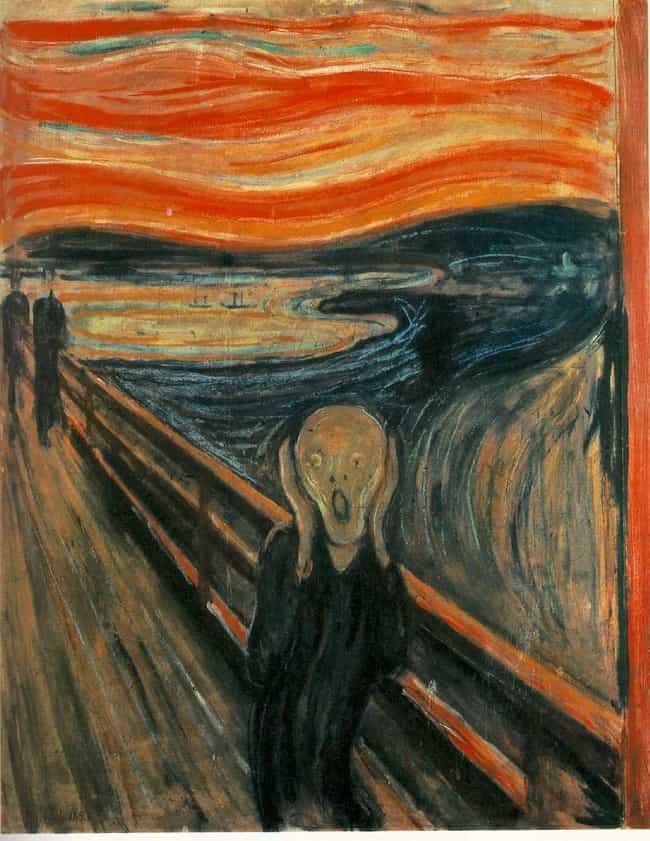 Edvard Munch ( MUUNK, Norwegian: [ˈɛdvɑʈ ˈmʊŋk] (listen); 12 December 1863 – 23 January 1944) was a Norwegian painter, whose best known work, The Scream, has become one of the most iconic images of world art. His childhood was overshadowed by illness, bereavement and the dread of inheriting a mental condition that ran in the family. Studying at the Royal School of Art and Design in Kristiania (today's Oslo), Munch began to live a bohemian life under the influence of nihilist Hans Jæger, who urged him to paint his own emotional and psychological state ('soul painting'). From this would presently emerge his distinctive style. Travel brought new influences and new outlets. In Paris, he learned ...more on Wikipedia
Artworks: The Scream, Madonna, Vampire, Girl Looking out the Window, Two Women on the Shore, + more
Birthplace: Ådalsbruk, Løten, Norway
Associated periods or movements: Expressionism, Symbolist literature
Nationality: Norway
Art Forms: Sculpture, Painting, Printmaking, Drawing
Are they one of the best?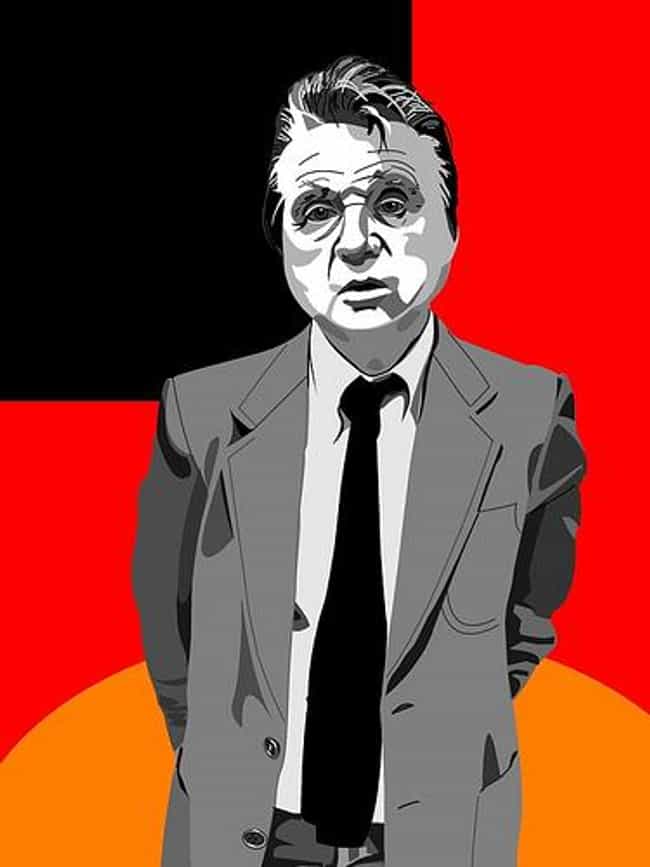 Francis Bacon (28 October 1909 – 28 April 1992) was an Irish-born British figurative painter known for his emotionally charged raw imagery and fixation on personal motifs. Best known for his depictions of popes, crucifixions and portraits of close friends, his abstracted figures are typically isolated in geometrical cages which give them vague 3D depth, set against flat, nondescript backgrounds. Bacon said that he saw images "in series", and his work, which numbers c. 590 extant paintings along with many others he destroyed, typically focuses on a single subject for sustained periods, often in triptych or diptych formats. His output can be broadly described as sequences or variations on ...more on Wikipedia
Artworks: Painting (1946), Figure with Meat, Three Studies for Figures at the Base of a Crucifixion, Figure in a landscape, Composition (Figure), + more
Birthplace: Republic of Ireland, Dublin
Associated periods or movements: Cubism, Surrealism, Expressionism
Nationality: United Kingdom, England
Art Forms: Painting
Are they one of the best?
Egon Schiele (German: [ˈʃiːlə] (listen); 12 June 1890 – 31 October 1918) was an Austrian painter. A protégé of Gustav Klimt, Schiele was a major figurative painter of the early 20th century. His work is noted for its intensity and its raw sexuality, and the many self-portraits the artist produced, including naked self-portraits. The twisted body shapes and the expressive line that characterize Schiele's paintings and drawings mark the artist as an early exponent of Expressionism. ...more on Wikipedia
Artworks: Portrait of Edith Schiele In A Striped Dress, Self Portrait with Black Vase, Self-Portrait, Dead City III, Agony (The Death Struggle), + more
Birthplace: Tulln an der Donau, Austria
Associated periods or movements: Expressionism, Vienna Secession
Nationality: Austria, Czech Republic
Art Forms: Painting, Drawing
Are they one of the best?