Sports
Famous Female Athletes from Mexico

List of popular female athletes from Mexico, listed alphabetically with photos when available. Mexico has a rich history of competing in sports, and these are the famous females that make that competition so exciting. Some of the best Mexican female athletes in the world are listed below, some of who have represented Mexico in the Olympics. You can click on the names of these talented female athletes of Mexico in order to get more information about each one, such as the birthplace of the athlete and when they were born.
List features athletes like Cristina Fink, Laura Serrano.
This list answers the questions, "What
famous female athletes
are from Mexico?" and "Who are the greatest female Mexican athletes?"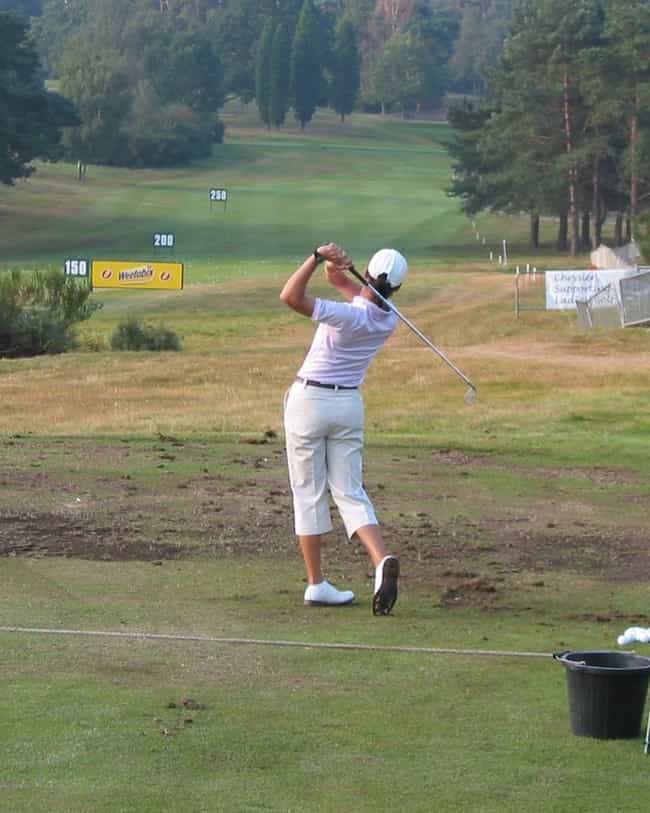 Lorena Ochoa Reyes is a Mexican professional golfer who played on the U.S.-based LPGA Tour from 2003 to 2010, and was the top-ranked female golfer in the world for over three years, from April 2007 to her retirement in May 2010. As the first Mexican golfer of either gender to be ranked number one in the world, she is considered the best Mexican golfer of all time. ...more on Wikipedia
Birthplace: Guadalajara, Mexico
Nationality: Mexico
see more on Lorena Ochoa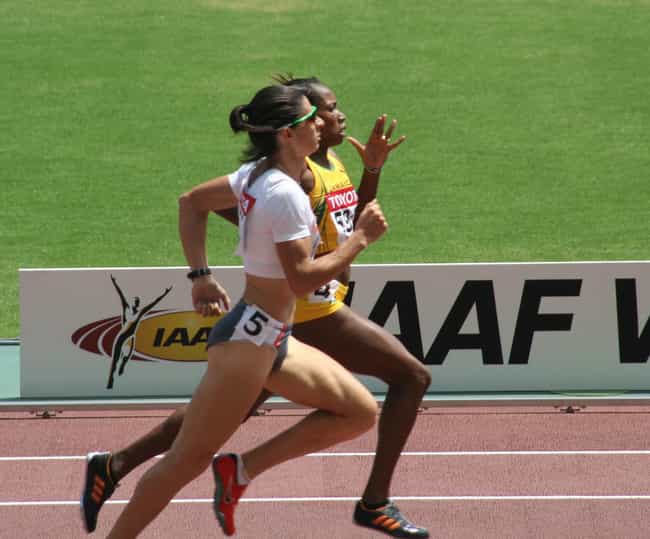 Ana Gabriela Guevara Espinoza is a now-retired Mexican track and field athlete who specialized in the 400 meters. She is a Mexican Senator for the 2012-2018 term. ...more on Wikipedia
Birthplace: Nogales, Mexico
Nationality: Mexico
see more on Ana Guevara
Susana Escobar is a Mexican swimmer and Olympian. As of October 2008, she attends and swims for the USA's University of Texas at Austin. At the 2008 Olympics, she set 3 Mexican Records in the 3 events she swam: the 400 free, 800 free, and 400 IM. She also swam at the 2007 Pan American Games. She also competed at the 2009 World Championships in Rome. ...more on Wikipedia
Birthplace: Guanajuato, Mexico
Nationality: Mexico
see more on Susana Escobar
Maribel Guadalupe Domínguez Castelán is a Mexican footballer who played for the Chicago Red Stars during 2013 season of the National Women's Soccer League, and is captain and leading scorer of the Mexico women's national football team. She is known internationally as "Marigol" for her record of 46 goals scored in 49 matches for the Mexico women's national team. Domínguez has played professionally in the United States, Spain, and Mexico. In 2003, she was the first Mexico-born player to sign for a team in the Women's United Soccer Association, the top division in the United States at the time. As a forward for the Atlanta Beat, she was a leading scorer in the league during its final year of ...more on Wikipedia
Birthplace: Mexico City, Mexico
Nationality: Mexico
Position: Forward
see more on Maribel Domínguez