Female Professionals
Famous Female Biochemists

List of famous female biochemists, listed by their level of prominence with photos when available. This greatest female biochemists list contains the most prominent and top females known for being biochemists. There are thousand of females working as biochemists in the world, but this list highlights only the most notable ones. Historic biochemists have worked hard to become the best that they can be, so if you're a female aspiring to be a biochemist then the people below should give you inspiration.
These people, like Peggy Whitson and Mary Ann Leeper include images when available.
While this isn't a list of all female biochemists, it does answer the questions "Who are the most famous female biochemists?" and "Who are the best female biochemists?"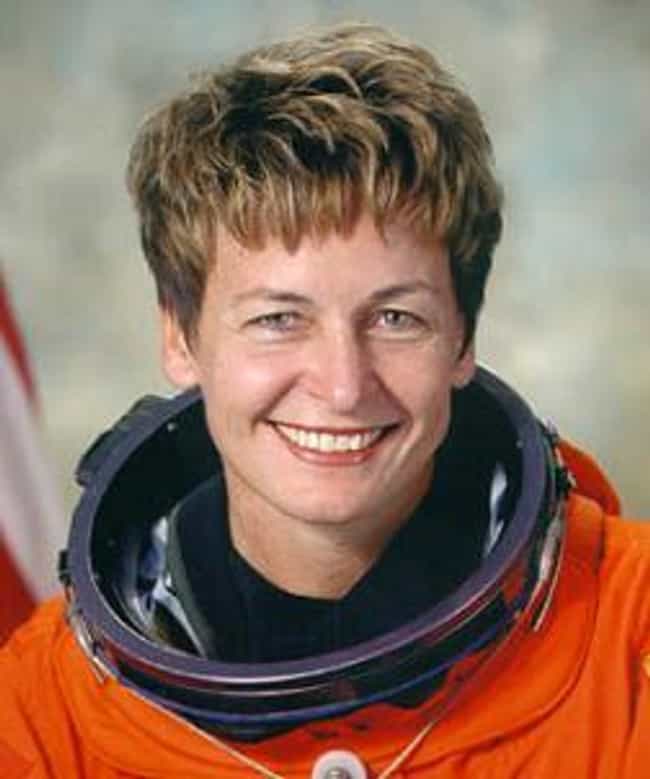 Peggy Annette Whitson (born February 9, 1960) is an American biochemistry researcher, retired NASA astronaut, and former NASA Chief Astronaut. Her first space mission was in 2002, with an extended stay aboard the International Space Station as a member of Expedition 5. Her second mission launched October 10, 2007, as the first female commander of the ISS with Expedition 16. She was on her third long-duration space flight and was the commander of the International Space Station for Expedition 51, before handing over command to Fyodor Yurchikhin on June 1, 2017. The flight of Space Shuttle mission STS-120, commanded by astronaut Pam Melroy, was the first time that two female mission commanders ...more on Wikipedia
Age: 59
Birthplace: Mount Ayr, Iowa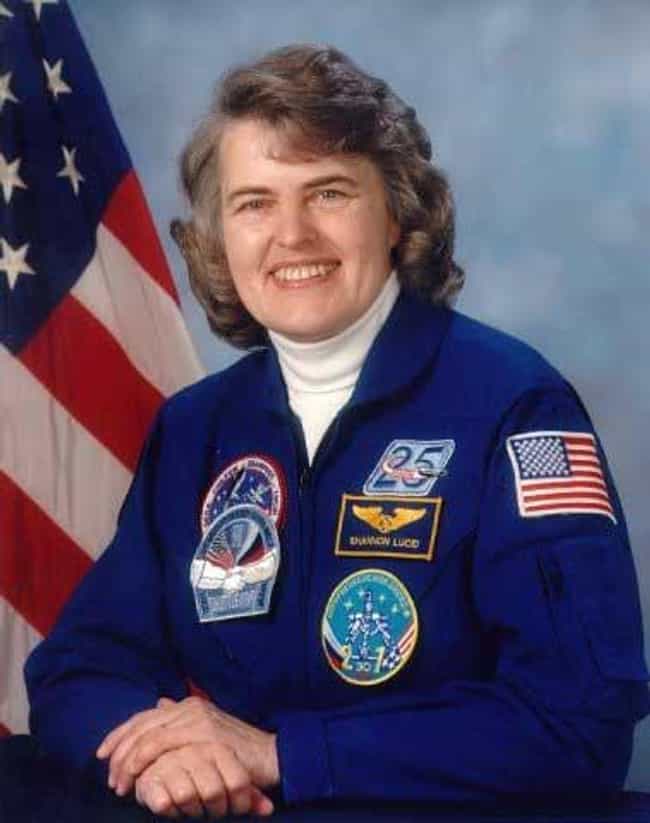 Shannon Matilda Wells Lucid (born January 14, 1943) is an American biochemist and a retired NASA astronaut. At one time, she held the record for the longest duration stay in space by an American, as well as by a woman. She has flown in space five times including a prolonged mission aboard the Mir space station in 1996; she is the only American woman to have served aboard Mir. In 2002, Discover magazine recognized Lucid as one of the 50 most important women in science. ...more on Wikipedia
Age: 76
Birthplace: Shanghai, China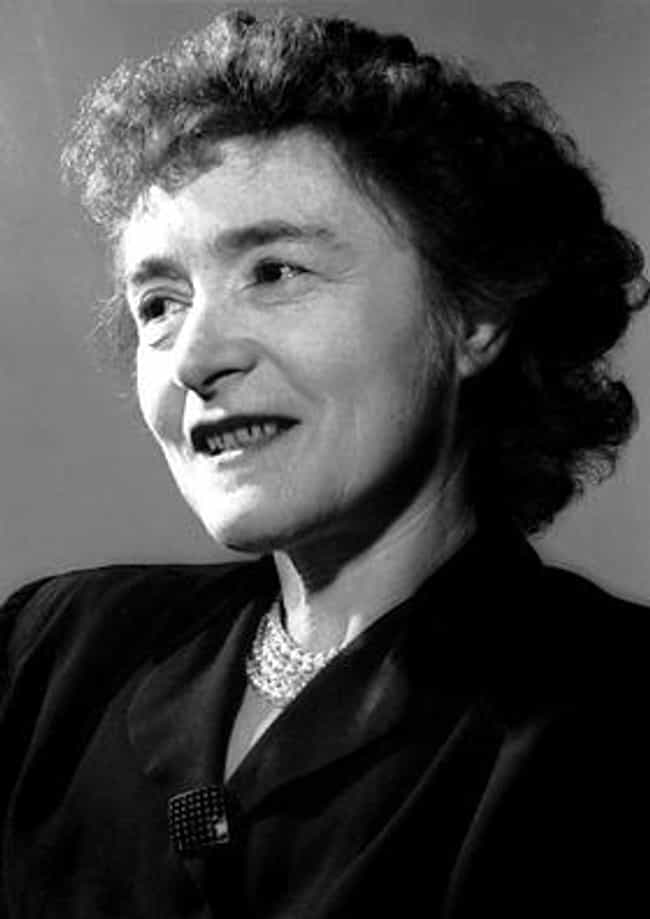 Gerty Theresa Cori (née Radnitz; August 15, 1896 – October 26, 1957) was a Jewish Austro-Hungarian-American biochemist who in 1947 was the third woman—and first American woman—to win a Nobel Prize in science, and the first woman to be awarded the Nobel Prize in Physiology or Medicine, for her role in the discovery of glycogen metabolism. Cori was born in Prague (then in the Austro-Hungarian Empire, now the Czech Republic). Gerty was not a nickname, but rather she was named after an Austrian warship. Growing up at a time when women were marginalized in science and allowed few educational opportunities, she gained admittance to medical school, where she met her future husband Carl Ferdinand ...more on Wikipedia
Age: Dec. at 61 (1896-1957)
Birthplace: Prague, Czech Republic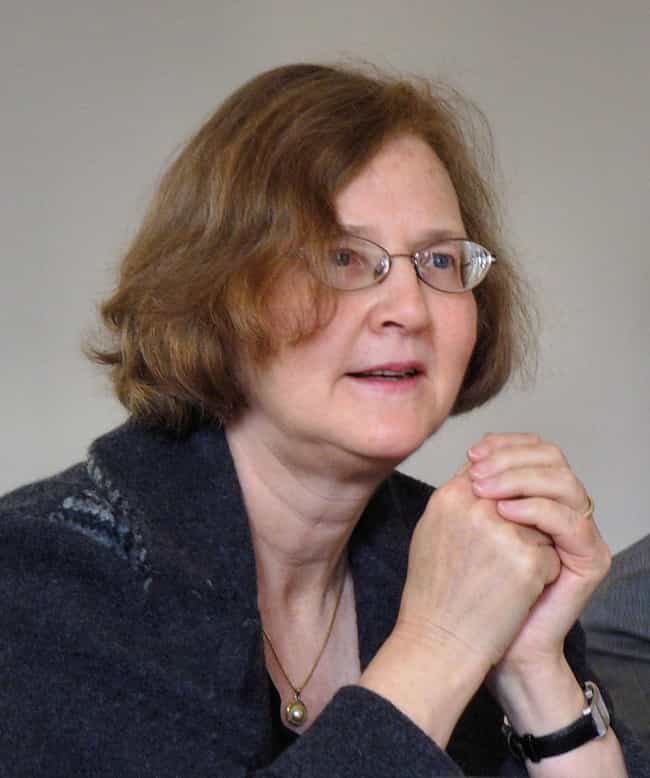 Elizabeth Helen Blackburn, (born 26 November 1948) is an Australian-American Nobel laureate who is the former President of the Salk Institute for Biological Studies. Previously she was a biological researcher at the University of California, San Francisco, who studied the telomere, a structure at the end of chromosomes that protects the chromosome. In 1984, Blackburn co-discovered telomerase, the enzyme that replenishes the telomere, with Carol W. Greider. For this work, she was awarded the 2009 Nobel Prize in Physiology or Medicine, sharing it with Greider and Jack W. Szostak, becoming the only Tasmanian-born Nobel laureate. She also worked in medical ethics, and was controversially ...more on Wikipedia
Age: 70
Birthplace: Hobart, Australia