Female Professionals

Famous Female Curators

List of famous female curators, listed by their level of prominence with photos when available. This greatest female curators list contains the most prominent and top females known for being curators. There are thousand of females working as curators in the world, but this list highlights only the most notable ones. Historic curators have worked hard to become the best that they can be, so if you're a female aspiring to be a curator then the people below should give you inspiration.
List ranges from Barbara Haskell to Paola Lenti and more.
While this isn't a list of all female curators, it does answer the questions "Who are the
most famous female
curators?" and "Who are the best female curators?"
Ann Goldstein is the former curator of the Museum of Contemporary Art in Los Angeles and former museum director of the Stedelijk Museum Amsterdam in the Netherlands. Ann Goldstein was born in 1957 in Los Angeles, California, United States. She studied at the University of California, Los Angeles, where she got her Bachelor of Fine Arts in studio art. Goldstein worked at the Museum of Contemporary Art in Los Angeles from 1983 to 2009. She was the senior curator from 2001 onwards. Her expertise was minimal and conceptual art of the 1960–70s and current practices. From 2010 until 2012, she was the museum director of the Stedelijk Museum Amsterdam, a museum of modern art, contemporary art, and ...more on Wikipedia
Age: 61
Birthplace: Los Angeles, California, United States of America
Bonnie Clearwater is an American writer and art historian. She is the director and chief curator of Nova Southeastern University's Museum of Art Fort Lauderdale. Previously, Clearwater was the director and chief curator of Museum of Contemporary Art, North Miami. She has a particular interest in the work of Mark Rothko. Clearwater studied art history at NYU then attended graduate school at Columbia University, where she studied modern and medieval art, graduating with a Master's degree in the late '70s. Clearwater went on to be personal curator for Leonard Lauder for six years while she also curated the Rothko Foundation in New York City from 1980, and she was then the program director of ...more on Wikipedia
Age: 61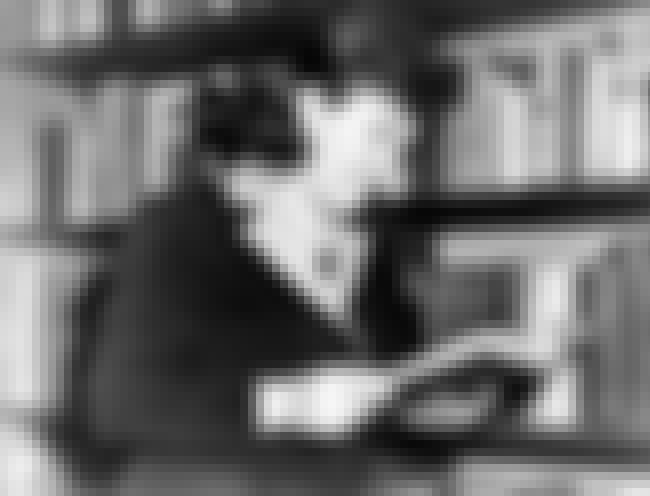 Margaret Mead was an American cultural anthropologist who featured frequently as an author and speaker in the mass media during the 1960s and 1970s. She earned her bachelor degree at Barnard College in New York City and her M.A. and Ph.D. degrees from Columbia University. Mead was a respected and often controversial academic who popularized the insights of anthropology in modern American and Western culture. Her reports detailing the attitudes towards sex in South Pacific and Southeast Asian traditional cultures influenced the 1960s sexual revolution. She was a proponent of broadening sexual mores within a context of traditional Western religious life. As an Anglican Christian, Mead played a ...more on Wikipedia
Age: Died at 77 (1901-1978)
Birthplace: USA, Philadelphia, Pennsylvania
see more on Margaret Mead
Lucy Lippard is an internationally known writer, art critic, activist and curator from the United States. Lippard was among the first writers to recognize the "dematerialization" at work in conceptual art and was an early champion of feminist art. She is the author of 21 books on contemporary art and has received numerous awards and accolades from literary critics and art associations. ...more on Wikipedia
Age: 80
Birthplace: New York City, New York, United States of America
see more on Lucy R. Lippard