Female Professionals
Famous Female Freestyle Skiers

Updated June 14, 2019
20.5k views
93 items
List of famous female freestyle skiers, listed by their level of prominence with photos when available. This greatest female freestyle skiers list contains the most prominent and top females known for being freestyle skiers. There are thousand of females working as freestyle skiers in the world, but this list highlights only the most notable ones. Historic freestyle skiers have worked hard to become the best that they can be, so if you're a female aspiring to be a freestyle skier then the people below should give you inspiration.
List features people like Emilie Serain, Elizabeth Gardner, and many more
While this isn't a list of all female freestyle skiers, it does answer the questions "Who are the most famous female freestyle skiers?" and "Who are the best female freestyle skiers?"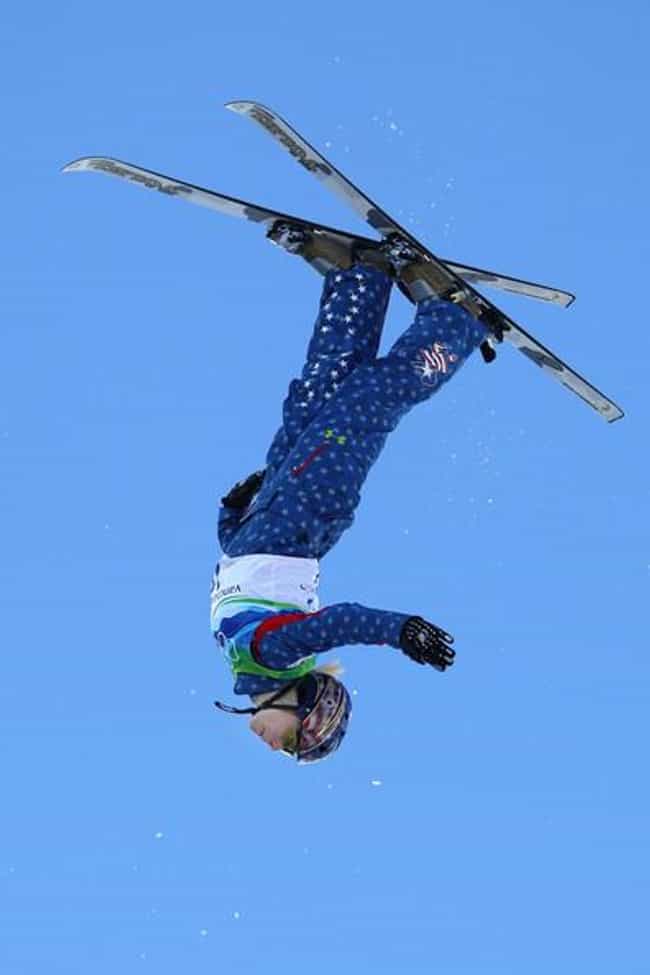 Lacy Schnoor is a freestyle skier. ...more on Wikipedia
Age: 33
Birthplace: Salt Lake City, Utah
Chloé Dufour-Lapointe (born 2 December 1991) is a Canadian freestyle skier. She was the 2013 FIS World Champion in dual moguls with her winning run at the 2013 World Championships. Dufour-Lapointe was the runner-up and silver medalist at the FIS Freestyle World Ski Championships 2011 as well and placed fifth at the 2010 Olympic Games. She won silver at the 2014 Olympic Games behind her sister Justine. ...more on Wikipedia
Age: 27
Birthplace: Montreal, Canada
Karin Huttary (born 23 May 1977 in Innsbruck) is an Austrian freestyle skier who won a silver medal at the FIS Freestyle World Ski Championships 2009 in ski-cross. Although an Austrian she was once a member of the Swedish ski team, but switched to ski-cross and will compete for Austria at the 2010 Winter Olympics. ...more on Wikipedia
Age: 41
Birthplace: Innsbruck, Austria
Assoli Vitalyevna Slivets (Russian: Ассоль Витальевна Сливец; born June 22, 1982), also known under the nickname Assoli "Oly" Slivets, is a Belarusian, and later Russian freestyle skier. She competed for Belarus until 2011, and then switched to Russia.She has participated at two Olympic Games in the Aerial event. She came fifth at the 2006 Olympics and reached the finals at the 2010 Olympics. She won a bronze at the 2007 World Ski Championships in the Aerials event. She made the podium at five of her first 53 World Cup events.Her hometown club in Minsk was the Republican Centre for Physical Education and Sports. Later she moved to Sochi. Assoli Slivets is a sister of a freestyle skier ...more on Wikipedia
Age: 36
Birthplace: Minsk, Belarus