film directors

Famous Film Directors from Iceland

3.6k views
32 items
Follow
List of famous film directors from Iceland, listed alphabetically with photos when available. Iceland has given birth to some great movie directors over the years, many of who have gone on to direct popular comedies, dramas, horror movies and more. These are some of the best Icelander directors in the history of the world, so if you're a native of Iceland and an aspiring director then these are people you should look up to.
List items include Olaf de Fleur Johannesson, Arni Asgeirsson and many more.
This list answers the questions, "Who are the best Icelander directors?" and "Which directors are from Iceland?"
You can click on the names of these legendary directors of Iceland in order to get more information about each one. If you're a film buff use this list of talented Icelander directors to find some new movies you haven't already seen.
Ágúst Guðmundsson is an Icelandic film director and screenwriter. He studied French, Icelandic in Reykjavík and filmmaking at the National Film School in London. He has made many popular Icelandic films that have also been translated into other languages. His 1998 film The Dance was entered into the 21st Moscow International Film Festival where he won the Silver St. George for Best Director. He is currently director of BÍL, The Federation of Icelandic Artists. ...more
Birthplace: Reykjavik, Iceland
Nationality: Iceland
Films Directed: On Top, War Below Zero, The Seagull's Laughter, Útlaginn, The Dance
see more on Ágúst Guðmundsson
Andri Snær Magnason is an Icelandic writer. He has written novels, poetry, plays, short stories, essays and CDs. His work has been published or performed in more than 16 countries. His most recent work is the novel "Tímakistan" was chosen Children's book of the year in 2013. He also wrote the book Dreamland, a highly praised work of non-fiction dealing with many issues in modern Iceland, mostly environmentalism but also the US Army being in the country, inconsistencies in policies regarding towns outside of Reykjavík. His novel, LoveStar, was chosen "Novel of the year" by Icelandic booksellers 2002, and received the DV Literary Award and a nomination to the Icelandic Literary Prize. His ...more
Birthplace: Europe, Iceland, Northern Europe, Nordic countries, Reykjavik, + more
Nationality: Iceland
Films Directed: Dreamland
see more on Andri Snær Magnason
Arni Asgeirsson is a film director, screenwriter, and an actor. ...more
Birthplace: Europe, Iceland, Northern Europe, Nordic countries, Reykjavik, + more
Nationality: Iceland
Films Directed: P.S., Undercurrent, Thicker than Water
see more on Arni Asgeirsson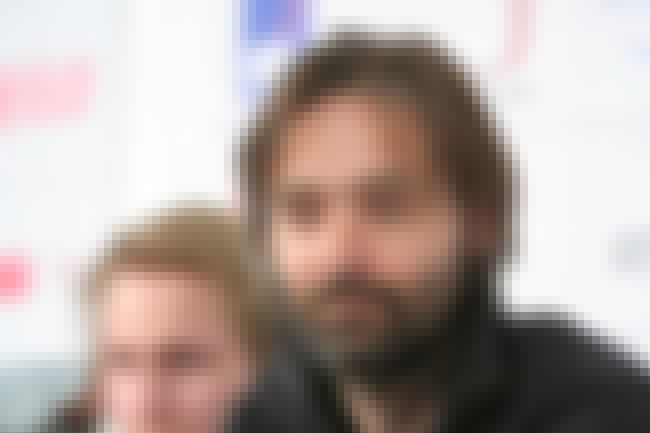 Baltasar Kormákur Samper is an Icelandic actor, theater and film director, and film producer. He is known professionally as Baltasar Kormákur. He is best known for directing the films 101 Reykjavík, Hafið, A Little Trip to Heaven, a film based on the book Mýrin by Arnaldur Indriðason, Contraband, and 2 Guns. His father is the Spanish painter Baltasar Samper. ...more
Birthplace: Europe, Iceland, Northern Europe, Nordic countries, Reykjavik, + more
Nationality: Iceland
Films Directed: White Night Wedding, 2 Guns, The Deep, Inhale, A Little Trip to Heaven, + more
see more on Baltasar Kormákur