Entertainment

Famous Friends of Adam Sandler

In comparison to other celebrities, Adam Sandler has a long list of famous friends. It's almost as if the hilarious actor helps his friends get famous by putting them in all of his movies. Oh, wait... Many of Sandler's pals are actors who he has cast in his many films. Some of his friends' films have even been produced by Adam Sandler. Such actor cronies include David Spade, Kevin James, Drew Barrymore, and many others known as members of the Adam Sandler acting crew. Then there are people like Salma Hayek, who you might not have known is a buddy of his. Of course, it's not just other celebs Adam Sandler has befriended over the years.
Every person on this list has either been seen in public with Adam Sandler, or is known to be acquaintances or best friends with the comedic actor, so you'll see more than just his posse. From the people who have had a falling out with him to his current best friends and bros, these are the people that Adam Sandler has or had a relationship with at some point.
Are any of Adam Sandler's celebrity buddies are missing from the list, you can add them below and make this list of Adam Sandler's friends that much better. Jessica Biel and Tom Cruise made the cut as some of Adam Sandler's friends, but who else is he close with? Take a look below to learn more about Adam Sandler and friends—you might even recognize an actor whose name has been escaping you.
Jessica Biel and Adam Sandler became fast friends on the set of the 2007 film
I Now Pronounce You Chuck and Larry
.
Jessica Claire Timberlake is an American actress. Biel began her career as a vocalist appearing in musical productions until she was cast as Mary Camden in the family-drama series 7th Heaven, for which she achieved recognition. The series is the longest-running series that ever aired on The WB channel and is the longest-running family drama in television history. In 1997, she won the Young Artist Award for Best Performance in a Feature Film – Supporting Young Actress for her role in Ulee's Gold. Biel has since starred in many films, including The Rules of Attraction, Blade: Trinity, Stealth, I Now Pronounce You Chuck and Larry, The A-Team and Total Recall. ...more on Wikipedia
Age: 33
Birthplace: Ely, Minnesota, United States of America
see more on Jessica Biel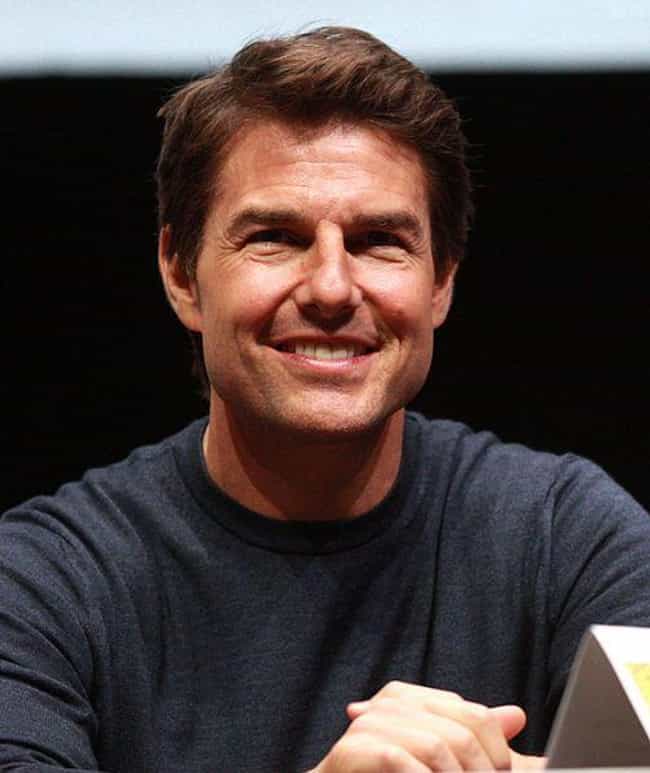 Adam Sandler and Tom Cruise have been bros for many years. In 2011, Sandler shared with David Letterman that Cruise thought it was a bit weird that his then-wife Katie Holmes would be acting as Sandler's wife in
Jack and Jill
. "It's a PG movie, no worries, nothing is going to happen," Sandler told Cruise. "In fact, anything I do with your wife in the movie, you can do with my wife in real life."
Tom Cruise is an American actor, filmmaker and scientologist. Cruise has been nominated for three Academy Awards and has won three Golden Globe Awards. He started his career at age 19 in the 1981 film Endless Love. After portraying supporting roles in Taps and The Outsiders, his first leading role was in the romantic comedy Risky Business, released in August 1983. Cruise became a full-fledged movie star after starring as Pete "Maverick" Mitchell in the action drama Top Gun. Since 1996 he has been well known for his role as secret agent Ethan Hunt in the Mission: Impossible film series, which has a fifth film set for release in 2015. One of the biggest movie stars in Hollywood, Cruise starred ...more on Wikipedia
Age: 53
Birthplace: Syracuse, New York, United States of America
see more on Tom Cruise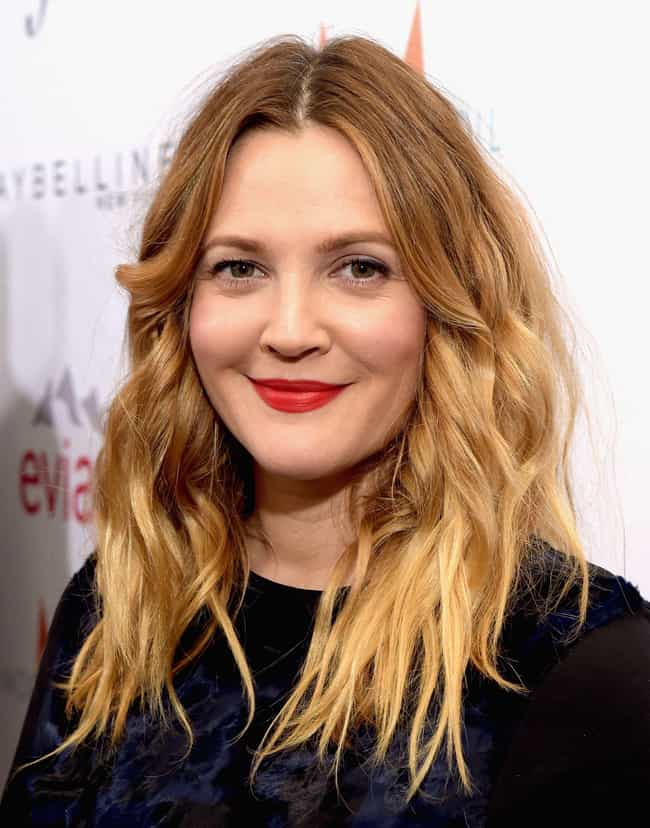 Drew Barrymore and Adam Sandler have been buddies since they first appeared together in
The Wedding Singer
in 1998. They have went on to collaborate on additional films including
50 First Dates
and
Blended
.
Drew Blyth Barrymore is an American actress, model, producer, director and author. She is a descendant of the Barrymore family of well-known American stage and cinema actors, and is a granddaughter of film legend John Barrymore. Barrymore first appeared in an advertisement when she was eleven months old. Her TV debut was in 1978 as Melissa on The Waltons and in 1980, she made her film debut in Altered States. In 1982, she starred in her breakout role as Gertie in Steven Spielberg's E.T. the Extra-Terrestrial and quickly became one of Hollywood's most recognized child actresses, going on to establish herself in mainly comic roles. Following a turbulent childhood which was marked by recurring ...more on Wikipedia
Age: 44
Birthplace: Los Angeles, Culver City, California, United States of America
see more on Drew Barrymore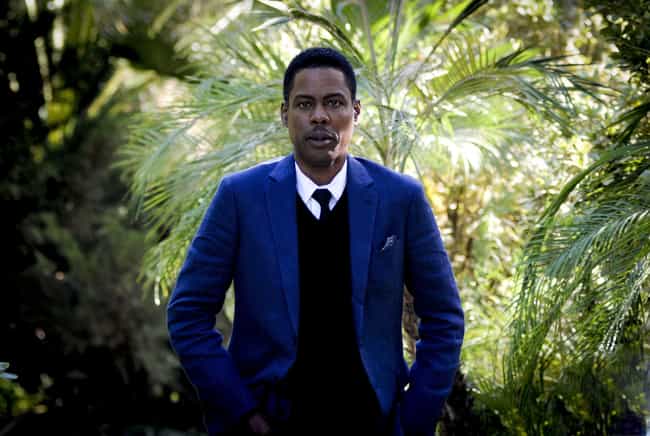 Chris Rock and Adam Sandler have been friends since they first appeared on
Saturday Night Live
in 1990. They have since collaborated on several projects including the
Grown Ups
series and
The Longest Yard
.
Christopher Julius "Chris" Rock III is an American comedian, actor, screenwriter, producer, and director. After working as a standup comic and appearing in small film roles, Rock came to wider prominence as a cast member of Saturday Night Live in the early 1990s. He went on to more prominent film roles, and a series of acclaimed comedy specials for HBO. He was voted the fifth-greatest stand-up comedian in a poll conducted by Comedy Central. He was also voted in the United Kingdom as the ninth greatest stand-up comic on Channel 4's 100 Greatest Stand-Ups in 2007, and again in the updated 2010 list as the eighth greatest stand-up comic. ...more on Wikipedia
Age: 54
Birthplace: Andrews, South Carolina, United States of America
see more on Chris Rock