READ
Famous Friends of Barack Obama

As the leader of the free world, you're guaranteed to collect some big names as friends. This list of famous people who are friends with Barack Obama, proves that it's good to be in charge. Every person on this list has either been seen in public with Barack Obama, or is known to be acquaintances or best friends with Barack Obama.
From the people who have had a falling out with Barack Obama to Barack Obama's current best friends and buddies, these are the people that Barack Obama has or had a relationship with at some point. If you notice that any of Barack Obama's celebrity friends are missing from the list, you can add them below and make this list of Barack Obama's friends that much better.
Would you like to be friends with Charlize Theron, George Clooney and Leo DiCaprio? All you have to do is win a presidential election.This list answers the questions, "Who are Barack Obama's bros?" and "Which celebrities is Barack Obama friends with?"
Beyoncé Knowles has performed at several Obama-related events, including his second term inauguration in 2013. A year later, a French tabloid
circulated rumors
that she and the President had an affair - which American news outlets shot down immediately.
Beyoncé Giselle Knowles-Carter ( bee-YON-say; born September 4, 1981) is an American singer, songwriter and actress. Born and raised in Houston, Texas, Beyoncé performed in various singing and dancing competitions as a child. She rose to fame in the late 1990s as lead singer of the R&B girl-group Destiny's Child, one of the best-selling girl groups in history. Their hiatus saw the release of her first solo album, Dangerously in Love (2003), which debuted at number one on the US Billboard 200 chart and earned her five Grammy Awards. The album also featured the US Billboard Hot 100 number-one singles "Crazy in Love" and "Baby Boy". Following the break-up of Destiny's Child in 2006, she ...more on Wikipedia
Age: 37
Birthplace: Houston, Texas, United States of America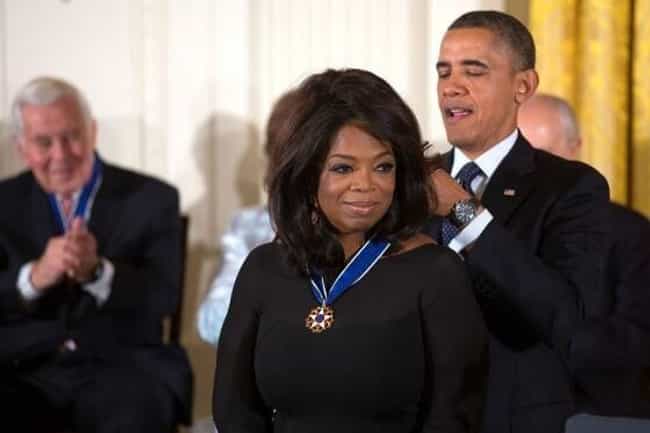 President Obama and Oprah have a long history together, as she knew him from his community organizing days in Chicago. Winfrey is thought to have helped put Obama on the map as a national candidate when she endorsed him in 2006, publicly saying she hoped he'd run - even before he'd made the decision to run. She later hosted multiple fundraisers for him, and made numerous appearances on his behalf.
Oprah Gail Winfrey (born Orpah Gail Winfrey, January 29, 1954) is an American media executive, actress, talk show host, television producer and philanthropist. She is best known for her talk show The Oprah Winfrey Show, broadcast from Chicago, which was the highest-rated television program of its kind in history and ran in national syndication for 25 years from 1986 to 2011. Dubbed the "Queen of All Media", she was the richest African American of the 20th century and North America's first black multi-billionaire, and has been ranked the greatest black philanthropist in American history. She has also been sometimes ranked as the most influential woman in the world.Winfrey was born into ...more on Wikipedia
Age: 65
Birthplace: Kosciusko, Mississippi, United States of America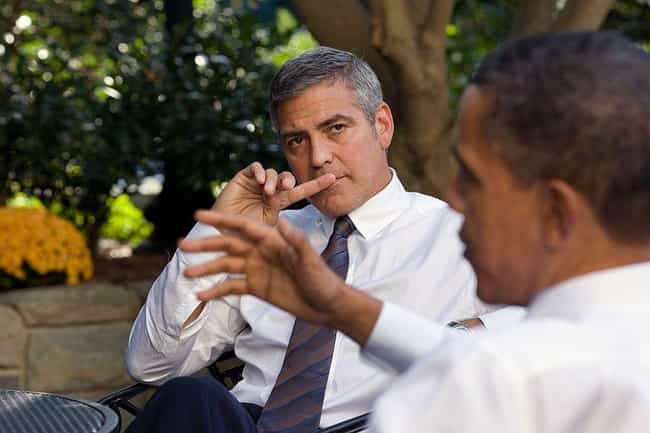 President Obama has described the actor and producer as "a good man and a good friend." That friendship has continued, and as recently as 2014, Clooney
stormed out
of a party hosted by casino billionaire Steve Wynn after the mogul insulted the president.
George Timothy Clooney (born May 6, 1961) is an American actor and filmmaker. He is the recipient of three Golden Globe Awards and two Academy Awards, one for acting in Syriana (2006) and the other for co-producing Argo (2012). In 2018, he was the recipient of the AFI Lifetime Achievement Award.Clooney made his acting debut on television in 1978, and later gained wide recognition in his role as Dr. Doug Ross on the medical drama ER, from 1994 to 1999, for which he received two Primetime Emmy Award nominations. While working on ER, he began attracting a variety of leading roles in films, with his breakthrough role in From Dusk till Dawn (1996), and the crime comedy Out of Sight (1998), in ...more on Wikipedia
Age: 57
Birthplace: Lexington, Kentucky, United States of America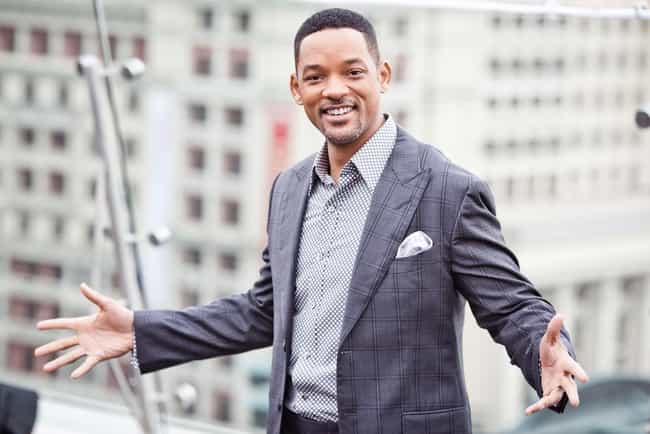 Smith supported Obama's candidacy by hosting multiple fundraisers, and in 2009, Smith and his wife Jada
hosted
the concert after Obama won the Nobel Peace Prize.
Willard Carroll Smith Jr. (born September 25, 1968) is an American actor, rapper and media personality. In April 2007, Newsweek called him "the most powerful actor in Hollywood". Smith has been nominated for five Golden Globe Awards and two Academy Awards, and has won four Grammy Awards. In the late 1980s, Smith achieved modest fame as a rapper under the name The Fresh Prince. In 1990, his popularity increased dramatically when he starred in the NBC television series The Fresh Prince of Bel-Air, which ran for six seasons until 1996. After the series ended, Smith transitioned from television to film and went on to star in numerous blockbuster films. He is the only actor to have eight ...more on Wikipedia
Age: 50
Birthplace: Philadelphia, Pennsylvania, United States of America