READ
Famous Friends of Bill Clinton

List of famous people who are friends with Bill Clinton, listed alphabetically with photos when available. Every person on this list has either been seen in public with Bill Clinton, or is known to be acquaintances or best friends with Bill Clinton. From the people who have had a falling out with Bill Clinton to Bill Clinton's current best friends and buddies, these are the people that Bill Clinton has or had a relationship with at some point. If you notice that any of Bill Clinton's celebrity bros are missing from the list, you can add them below and make this list of Bill Clinton's friends that much better. This is a list that features celebrities like George Clooney and George W. Bush.This list answers the questions, "Who are Bill Clinton's friends?" and "Which celebrities is Bill Clinton friends with?"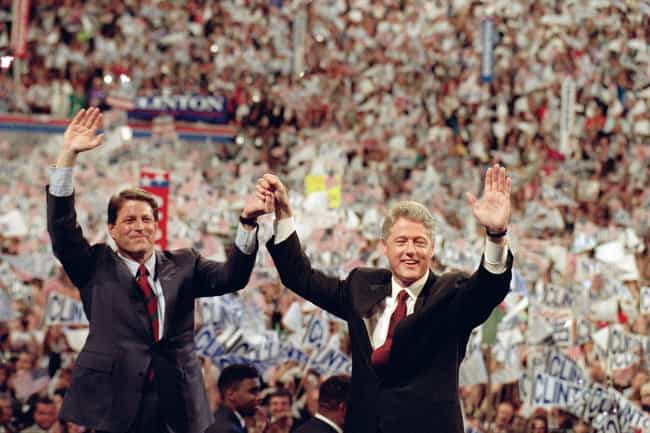 Throughout their eight years in the White House together, Bill Clinton and Al Gore developed a great personal and professional relationship.
Albert Arnold Gore Jr. (born March 31, 1948) is an American politician and environmentalist who served as the 45th vice president of the United States from 1993 to 2001. Gore was Bill Clinton's running mate in their successful campaign in 1992, and the pair was re-elected in 1996. Near the end of Clinton's second term, Gore was selected as the Democratic nominee for the 2000 presidential election but lost the election in a very close race after a Florida recount. After his term as vice-president ended in 2001, Gore remained prominent as an author and environmental activist, whose work in climate change activism earned him (jointly with the IPCC) the Nobel Peace Prize in 2007. Gore was an ...more on Wikipedia
Age: 70
Birthplace: Washington, D.C., United States of America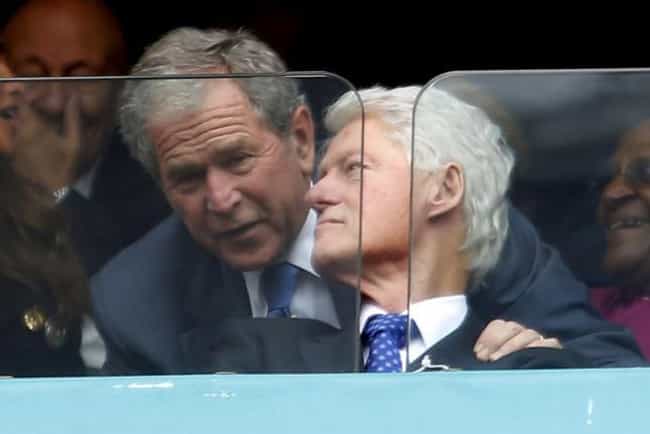 George W. Bush and Bill Clinton have formed an unlikely friendship. These two former presidents have even collaborated on the Presidential Leadership Scholars program.
George Walker Bush (born July 6, 1946) is an American politician and businessman who served as the 43rd president of the United States from 2001 to 2009. He had previously served as the 46th governor of Texas from 1995 to 2000. Bush is the eldest son of Barbara and George H. W. Bush, the 41st president of the United States, and is the second president to so follow in his father's footsteps, the first being John Quincy Adams. After graduating from Yale University in 1968 and Harvard Business School in 1975, he worked in the oil industry. Bush married Laura Welch in 1977 and unsuccessfully ran for the U.S. House of Representatives shortly thereafter. He later co-owned the Texas Rangers ...more on Wikipedia
Age: 72
Birthplace: New Haven, Connecticut, United States of America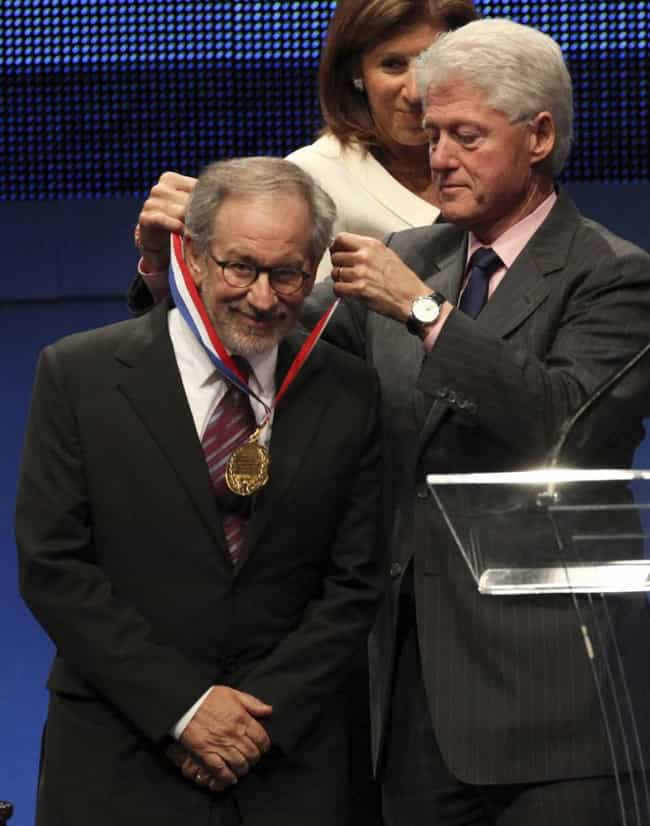 In 2013, Steven Spielberg surprised the film world when he got his buddy Bill Clinton to introduce his film
Lincoln
at the Golden Globe Awards.
Steven Allan Spielberg (; born December 18, 1946) is an American filmmaker. He is considered one of the founding pioneers of the New Hollywood era and one of the most popular directors and producers in film history. Spielberg started in Hollywood directing television and several minor theatrical releases. He became a household name as the director of Jaws (1975), which was critically and commercially successful and is considered the first summer blockbuster. His subsequent releases focused typically on science fiction/adventure films such as Close Encounters of the Third Kind (1977), Raiders of the Lost Ark (1981), E.T. the Extra-Terrestrial (1982), and Jurassic Park (1993), which became ...more on Wikipedia
Age: 72
Birthplace: Cincinnati, Ohio, United States of America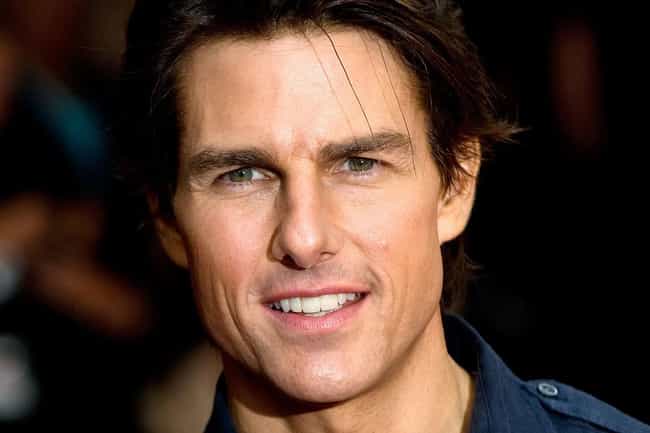 Tom Cruise and his friend Bill Clinton have attended several of the same charity events including the Ambassadors for Humanity Dinner in 2005.
Thomas Cruise (born Thomas Cruise Mapother IV; July 3, 1962) is an American actor and film producer. He has received several accolades for his work, including three Golden Globe Awards and nominations for three Academy Awards. Cruise is one of the best-paid actors in the world, and his films have grossed over $4 billion in North America and over $10.1 billion worldwide, making him one of the highest-grossing box-office stars of all time.Cruise began acting in the early 1980s and made his breakthrough with leading roles in the comedy Risky Business (1983) and the action drama Top Gun (1986). Critical acclaim came with his roles in the dramas The Color of Money (1986), Rain Man (1988), and ...more on Wikipedia
Age: 56
Birthplace: Syracuse, New York, United States of America