READ
Famous Friends of Dave Grohl

List of famous people who are friends with Dave Grohl, listed alphabetically with photos when available. Every person on this list has either been seen in public with Dave Grohl, or is known to be acquaintances or best friends with Dave Grohl. From the people who have had a falling out with Dave Grohl to Dave Grohl's current best friends and buddies, these are the people that Dave Grohl has or had a relationship with at some point. If you notice that any of Dave Grohl's celebrity bros are missing from the list, you can add them below and make this list of Dave Grohl's friends that much better.
The list you're viewing is made up of a variety of different celebrities, including Kurt Cobain and Joshua Homme.
This list answers the questions, "Who are Dave Grohl's friends?" and "Which celebrities is Dave Grohl friends with?"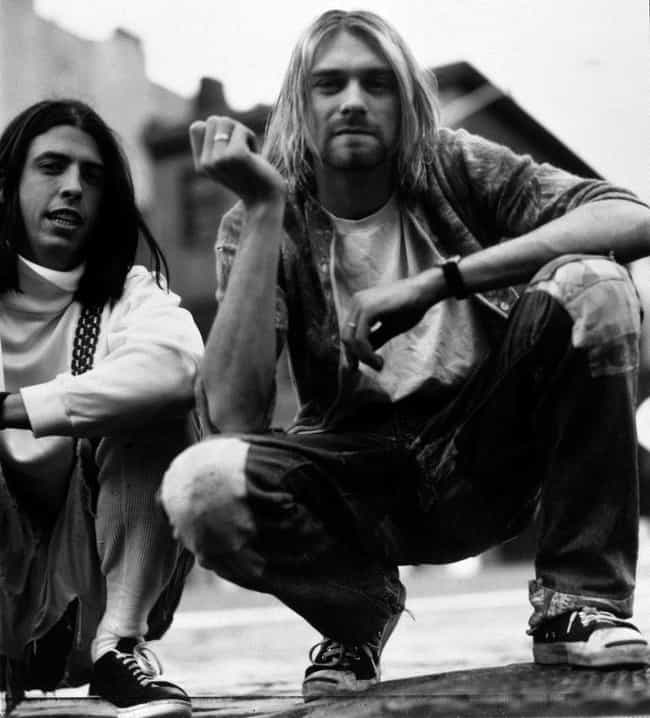 Dave Grohl and Kurt Cobain were friends and Nirvana bandmates.
Kurt Donald Cobain (February 20, 1967 – April 5, 1994) was an American singer, songwriter, and musician, best known as the guitarist and frontman of the rock band Nirvana. He is remembered as one of the most iconic and influential rock musicians in the history of alternative music. Born in Aberdeen, Washington, Cobain formed the band Nirvana with Krist Novoselic and Aaron Burckhard in 1987 and established it as part of the Seattle music scene which later became known as grunge. After signing with major label DGC Records, Nirvana found success with "Smells Like Teen Spirit" from their second album Nevermind (1991). Following the success of Nevermind, Nirvana was labelled "the flagship band" ...more on Wikipedia
Age: Dec. at 27 (1967-1994)
Birthplace: USA, Aberdeen, Washington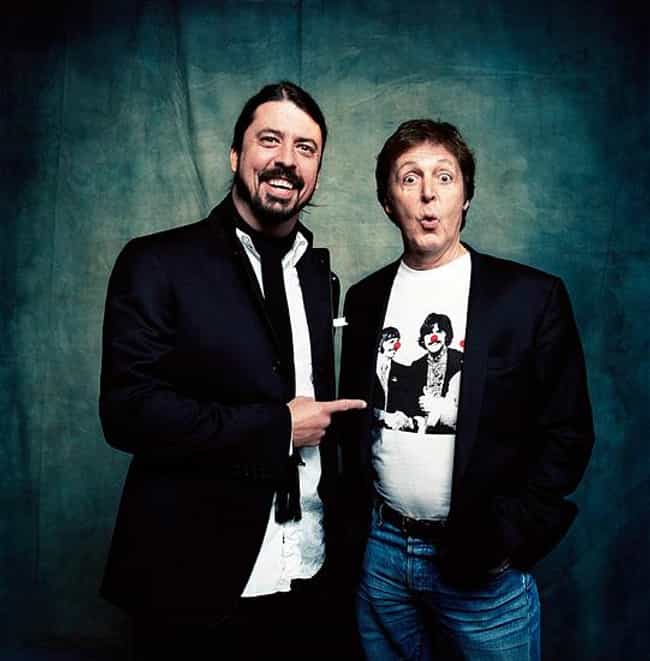 When Dave Grohl reunited Nirvana in 2013, he enlisted his good friend and former Beatle Paul McCartney to sing the vocals.
Sir James Paul McCartney (born 18 June 1942) is an English singer, songwriter, musician, composer, and record and film producer who gained worldwide fame as bass player for the Beatles. His songwriting partnership with John Lennon remains the most successful in history. After the group disbanded in 1970, he pursued a solo career and formed the band Wings with his first wife, Linda, and Denny Laine. A self-taught musician, McCartney is proficient on bass, guitar, and keyboards. He is known for his melodic approach to bass-playing (mainly playing with a plectrum), his versatile and wide tenor vocal range (spanning over four octaves), and his eclecticism (exploring styles ranging from early ...more on Wikipedia
Age: 76
Birthplace: United Kingdom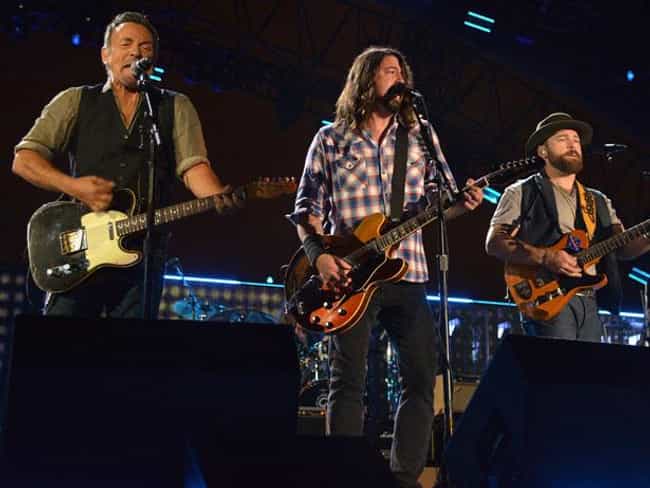 Bruce Springsteen has become a friend and mentor to Dave Grohl.
Bruce Frederick Joseph Springsteen (born September 23, 1949), nicknamed "The Boss", is an American singer-songwriter who is a solo artist and is the leader of the E Street Band. Springsteen received critical acclaim for his early 1970s albums and attained worldwide fame upon the release of Born to Run in 1975. During a career that has spanned five decades, Springsteen has become known for his poetic and socially conscious lyrics and for his lengthy, energetic stage performances. He has recorded both rock albums and folk-oriented works, and his lyrics often address the experiences and struggles of working-class Americans. Springsteen has sold more than 135 million records worldwide and more ...more on Wikipedia
Age: 69
Birthplace: Long Branch, New Jersey, United States of America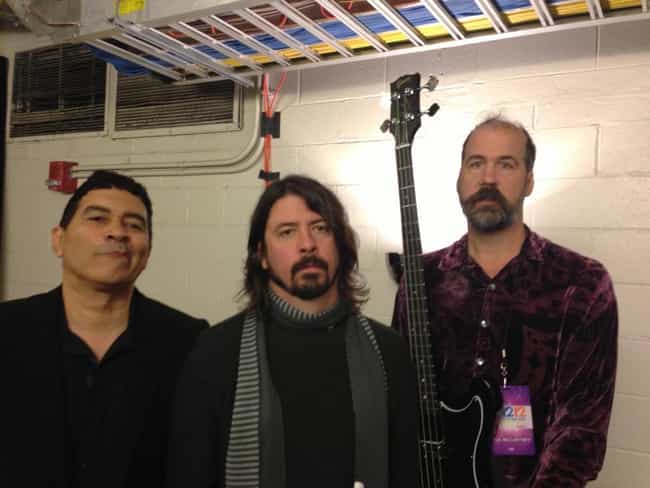 Krist Novoselic and Dave Grohl have been friends since their days in Nirvana.
Krist Anthony Novoselic (; Croatian: Krist Novoselić; born May 16, 1965) is an American musician and political activist, best known as the bassist and a founding member of the grunge band Nirvana. Nirvana achieved massive success, earning multiple gold and platinum awards and touring around the world at sold-out shows.After Nirvana disbanded following the death of its frontman Kurt Cobain in 1994, Novoselic formed Sweet 75 in 1995 and Eyes Adrift in 2002, releasing one album with each band. From 2006 to 2009, he played in the punk rock band Flipper, and in 2011, he contributed bass and accordion to the song "I Should Have Known" on the Foo Fighters' studio album Wasting Light, along with ...more on Wikipedia
Age: 53
Birthplace: Compton, USA, California