READ
Famous Friends of Jake Gyllenhaal

Updated June 14, 2019
53.8k views
26 items
List of famous people who are friends with Jake Gyllenhaal, listed alphabetically with photos when available. Every person on this list has either been seen in public with Jake Gyllenhaal, or is known to be acquaintances or best friends with Jake Gyllenhaal. From the people who have had a falling out with Jake Gyllenhaal to Jake Gyllenhaal's current best friends and buddies, these are the people that Jake Gyllenhaal has or had a relationship with at some point. If you notice that any of Jake Gyllenhaal's celebrity bros are missing from the list, you can add them below and make this list of Jake Gyllenhaal's friends that much better. List contains celebrities like Jennifer Aniston and Robert Downey Jr..This list answers the questions, "Who are Jake Gyllenhaal's friends?" and "Which celebrities
is Jake Gyllenhaal
friends with?"
Jake Gyllenhaal and Peter Sarsgaard are bros, literally. These two famous friends are also brothers-in-law as Sarsgaard is married to Gyllenhaal's sister Maggie.
John Peter Sarsgaard (; born March 7, 1971) is an American actor. His first feature role was in Dead Man Walking in 1995. He then appeared in the 1998 independent films Another Day in Paradise and Desert Blue. That same year, Sarsgaard received a substantial role in The Man in the Iron Mask (1998), playing Raoul, the ill-fated son of Athos. Sarsgaard later achieved critical recognition when he was cast in Boys Don't Cry (1999) as John Lotter. He landed his first leading role in the 2001 film The Center of the World. The following year, he played supporting roles in Empire, The Salton Sea, and K-19: The Widowmaker. For his portrayal of Charles Lane in Shattered Glass, Sarsgaard won the ...more on Wikipedia
Age: 47
Birthplace: Scott Air Force Base, Illinois, United States of America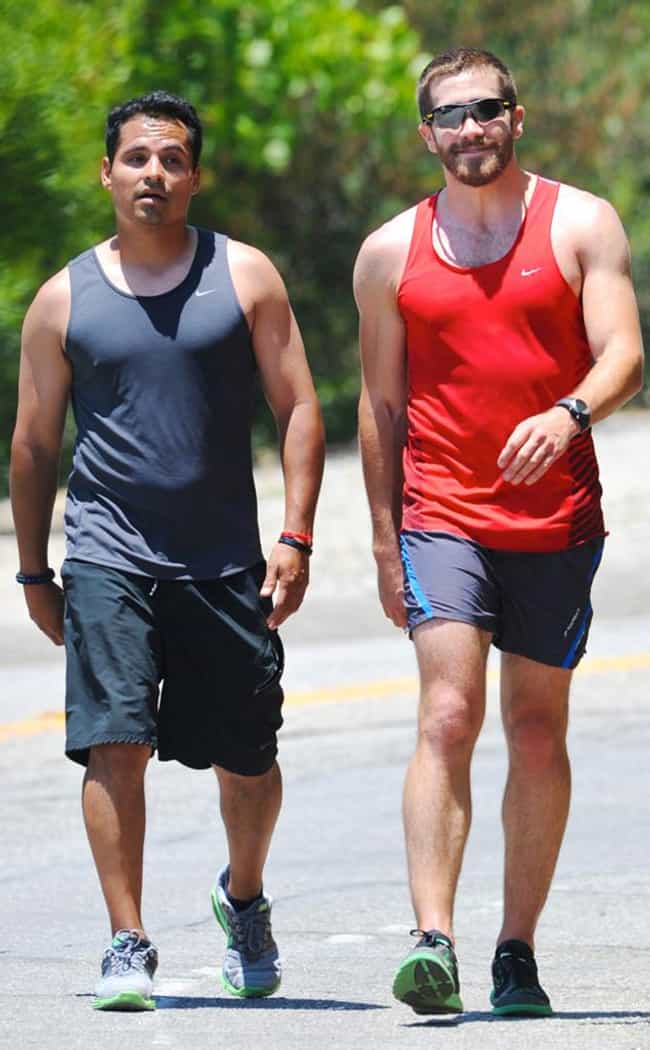 Michael Peña and Jake Gyllenhaal became good friends on the set of the 2012 film
End of Watch
.
Michael Antony Peña (; Spanish: [ˈpeɲa]; born January 13, 1976) is an American actor and musician. He has starred in many films, such as Crash (2004), World Trade Center (2006), Shooter (2007), Observe and Report (2009), Tower Heist (2011), Battle: Los Angeles (2011), End of Watch (2012), Gangster Squad (2013), American Hustle (2013), Fury (2014), Frontera (2014), The Martian (2015), Collateral Beauty (2016), CHiPs (2017), My Little Pony: The Movie (2017), Ant-Man (2015) and its sequel Ant-Man and the Wasp (2018), and A Wrinkle in Time (2018). Peña also had the title role in Cesar Chavez (2014) and plays the co-lead role in the TV series Narcos: Mexico (2018). ...more on Wikipedia
Age: 43
Birthplace: USA, Chicago, Illinois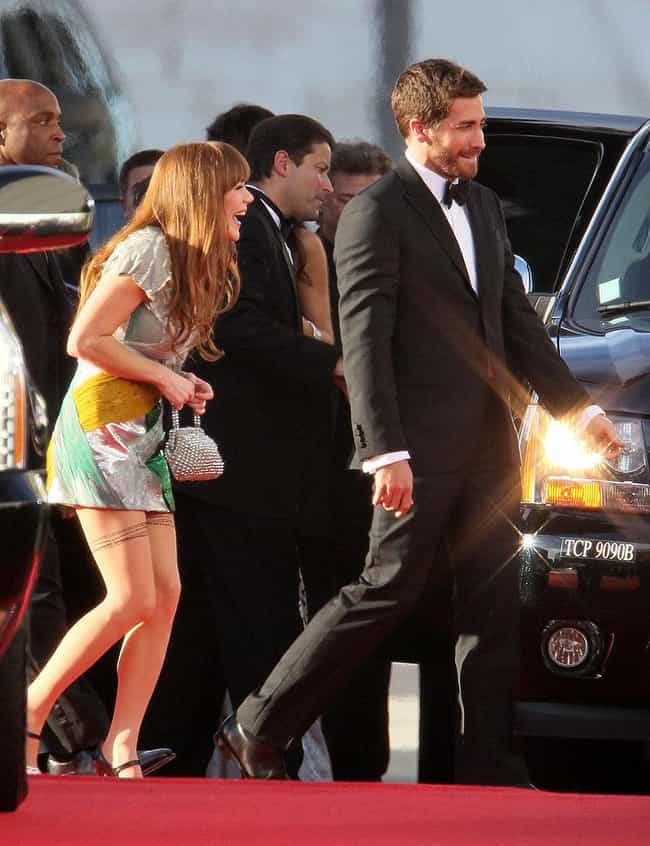 Jake Gyllenhaal and Rilo Kiley musician Jenny Lewis have been friends for decades. In 2011, Gyllenhaall brought Lewis as his date to the Golden Globes.
Jennifer Diane Lewis (born January 8, 1976) is an American singer-songwriter, musician, and actress. She was the lead singer and rhythm guitarist for the indie rock band Rilo Kiley. Lewis gained prominence in the 1980s as a child actress, appearing in the films Troop Beverly Hills (1989) and The Wizard (1989) and the television series Brooklyn Bridge (1991–93). In the mid-1990s, Lewis semi-retired from acting to focus on her musical career, and formed Rilo Kiley in 1998 with fellow former child actor Blake Sennett. Rilo Kiley released four albums before they disbanded in 2014. Lewis has released four solo albums: Rabbit Fur Coat (2006), Acid Tongue (2008), The Voyager (2014) and On the Line ...more on Wikipedia
Age: 43
Birthplace: Las Vegas, Nevada, USA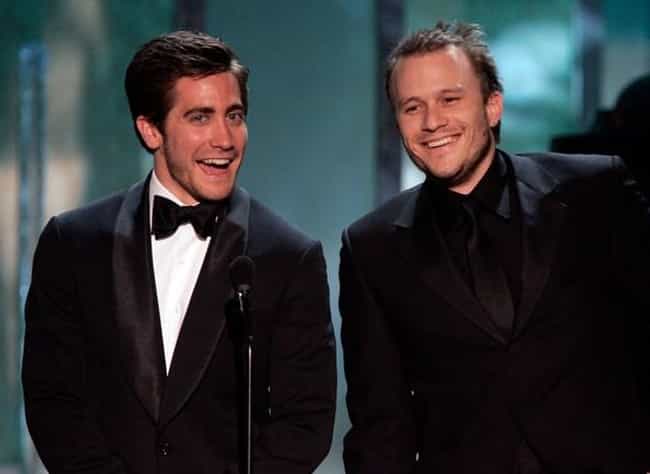 Heath Ledger and Jake Gyllenhaal were such good buddies that Ledger asked Gyllenhaal to be Godfather to his daughter Matilda.
Heath Andrew Ledger (4 April 1979 – 22 January 2008) was an Australian actor and music video director. After performing roles in several Australian television and film productions during the 1990s, Ledger left for the United States in 1998 to further develop his film career. His work comprised nineteen films, including 10 Things I Hate About You (1999), The Patriot (2000), A Knight's Tale (2001), Monster's Ball (2001), Lords of Dogtown (2005), Brokeback Mountain (2005), The Brothers Grimm (2005), Casanova (2005), The Dark Knight (2008), and The Imaginarium of Doctor Parnassus (2009), the latter two being posthumous releases. He also produced and directed music videos and aspired to be a film ...more on Wikipedia
Age: Died at 29 (1979-2008)
Birthplace: Perth, Australia