Comedians
Famous Friends of Jerry Seinfeld

List of famous people who are friends with Jerry Seinfeld, listed alphabetically with photos when available. Every person on this list has either been seen in public with Jerry Seinfeld, or is known to be acquaintances or best friends with Jerry Seinfeld. From the people who have had a falling out with Jerry Seinfeld to Jerry Seinfeld's current best friends and buddies, these are the people that Jerry Seinfeld has or had a relationship with at some point. If you notice that any of Jerry Seinfeld's celebrity bros are missing from the list, you can add them below and make this list of Jerry Seinfeld's friends that much better. Everything from Tom Cruise to Sarah Jessica Parker is included on this list.This list answers the questions, "Who are Jerry Seinfeld's friends?" and "Which celebrities is Jerry Seinfeld friends with?"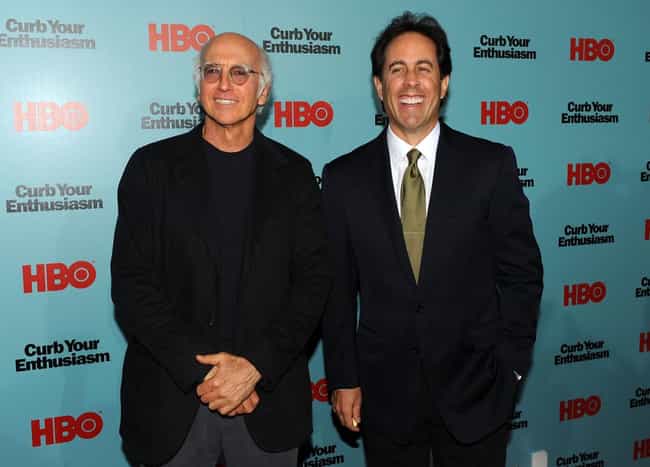 Jerry Seinfeld and Larry David have been friends for decades. They co-created the hit sitcom
Seinfeld
back in 1989.
Lawrence Gene David (born July 2, 1947) is an American comedian, writer, actor, director, and television producer. He and Jerry Seinfeld created the television series Seinfeld, of which David was the head writer and executive producer from Seasons 1-7. David gained further recognition for the HBO series Curb Your Enthusiasm, which he also created, in which he stars as a semi-fictionalized version of himself.David's work won him a Primetime Emmy Award for Outstanding Comedy Series in 1993. Formerly a stand-up comedian, David went into television comedy, writing and starring in ABC's Fridays, as well as writing briefly for Saturday Night Live. He has won two Primetime Emmy Awards, and was ...more on Wikipedia
Age: 71
Birthplace: New York City, New York, United States of America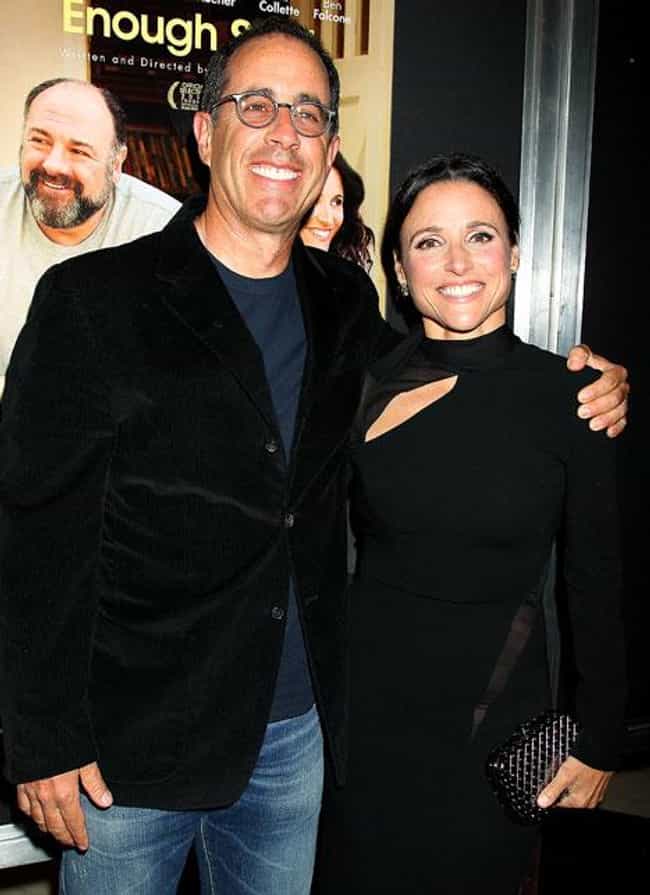 Julia Louis-Dreyfus and Jerry Seinfeld are great buddies. In 2013, Seinfeld came out to the premiere of Louis-Dreyfus' film
Enough Said
.
Julia Scarlett Elizabeth Louis-Dreyfus Hall (; born January 13, 1961) is an American actress, comedian, producer, and singer. She is known for her work in the television comedy series Saturday Night Live (1982–1985), Seinfeld (1989–1998), The New Adventures of Old Christine (2006–2010), and Veep (2012–2019). She is one of the most awarded actresses in American television history, winning more Emmy Awards and more Screen Actors Guild Awards than any other performer (eight of the Emmy Awards were for acting, tying Cloris Leachman for the most acting wins). Louis-Dreyfus broke into comedy as a performer in The Practical Theatre Company in Chicago, Illinois, which led to her casting in the ...more on Wikipedia
Age: 54
Birthplace: New York City, New York, USA
Chris Rock and Jerry Seinfeld are great friends. In 2011, they sat down with their other hilarious buddies Louis C.K. and Ricky Gervais for the film
Talking Funny
.
Christopher Julius Rock (born February 7, 1965) is an American comedian, actor, writer, producer, and director. After working as a stand-up comedian and appearing in supporting film roles, Rock came to wider prominence as a cast member of Saturday Night Live in the early 1990s. He went on to more prominent film appearances, with starring roles in Down to Earth (2001), Head of State (2003), The Longest Yard (2005), the Madagascar film series (2005–2012), Grown Ups (2010), its sequel Grown Ups 2 (2013), Top Five (2014), and a series of acclaimed stand-up specials for HBO. He developed, wrote, and narrated the sitcom Everybody Hates Chris (2005–2009), which was based on his early life. Rock ...more on Wikipedia
Age: 54
Birthplace: Andrews, USA, South Carolina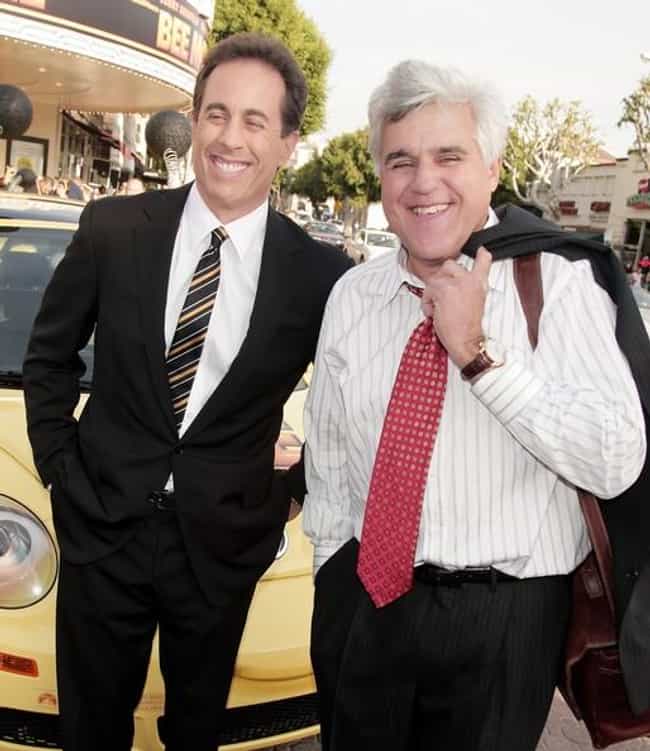 Jerry Seinfeld has often said that his bro Jay Leno is one of
the funniest people
that he has ever seen perform stand-up.
Age: 68
Birthplace: USA, New York, New Rochelle