Comedians
Famous Friends of Jim Carrey

Updated June 14, 2019
24.7k views
20 items
List of famous people who are friends with Jim Carrey, listed alphabetically with photos when available. Every person on this list has either been seen in public with Jim Carrey, or is known to be acquaintances or best friends with Jim Carrey. From the people who have had a falling out with Jim Carrey to Jim Carrey's current best friends and buddies, these are the people that Jim Carrey has or had a relationship with at some point. If you notice that any of Jim Carrey's celebrity bros are missing from the list, you can add them below and make this list of Jim Carrey's friends that much better. List ranges from Nicole Kidman to Nicolas Cage, plus much more.This list answers the questions, "Who are Jim Carrey's friends?" and "Which celebrities
is Jim Carrey
friends with?"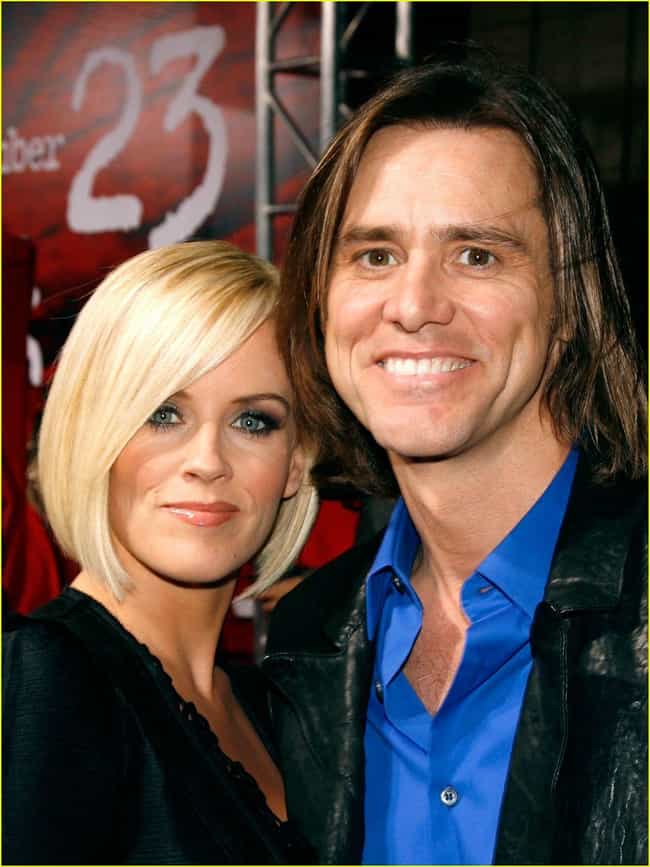 Jim Carrey and Jenny McCarthy have remained friends following their 2010 break-up.
Age: 46
Birthplace: USA, Evergreen Park, Illinois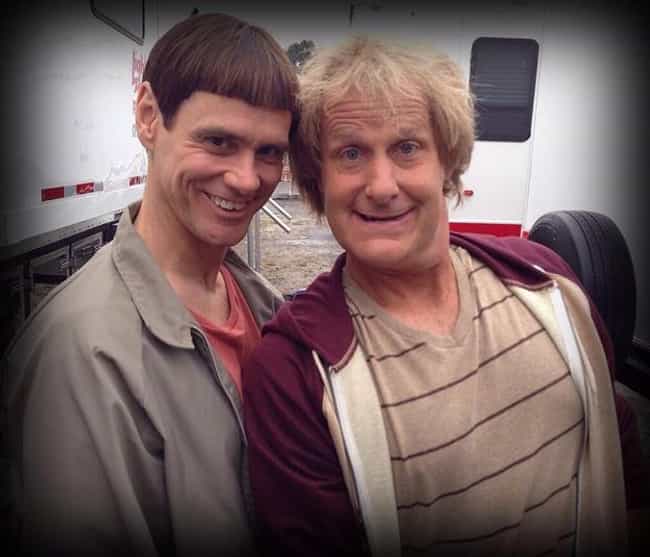 Jeff Daniels and Jim Carrey's undeniable comedic chemistry in
Dumb and Dumber
led them to develop a life-long friendship.
Jeffrey Warren Daniels (born February 19, 1955) is an American actor, musician, and playwright whose career includes roles in films, stage productions, and on television, for which he has won two Emmy Awards and received several Golden Globe, Screen Actors Guild and Tony Award nominations. Making his film debut in Ragtime (1981), Daniels's film credits include Terms of Endearment (1983), Arachnophobia (1990), Gettysburg (1993), Speed (1994), 101 Dalmatians (1996), Fly Away Home (1996), Pleasantville (1998), The Hours (2002), Gods and Generals (2003), Good Night, and Good Luck (2005), Infamous (2006), The Lookout (2007), Looper (2012), Steve Jobs (2015), and The Martian (2015). Daniels is ...more on Wikipedia
Age: 64
Birthplace: Athens, Georgia, United States of America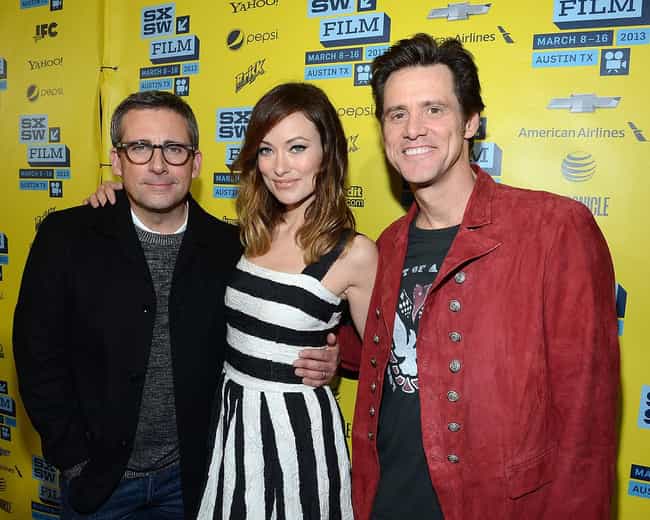 Steve Carell and Jim Carrey are bros. They have collaborated on several projects including
Bruce Almighty
and
The Incredible Burt Wonderstone
.
Steven John Carell (; born August 16, 1962) is an American actor, comedian, producer, writer, and director. He is well known for his portrayal of boss Michael Scott on the NBC sitcom The Office (2005–2013), on which he also worked as an occasional producer, writer and director. Carell was a correspondent on The Daily Show with Jon Stewart from 1999 to 2005. He has starred in Anchorman: The Legend of Ron Burgundy (2004) and its 2013 sequel, The 40-Year-Old Virgin (2005), Evan Almighty (2007), Get Smart (2008), Crazy, Stupid, Love (2011), The Incredible Burt Wonderstone and The Way, Way Back (both 2013). He has also voice acted in Over the Hedge (2006), Horton Hears a Who! (2008) and the ...more on Wikipedia
Age: 56
Birthplace: Concord, Massachusetts, United States of America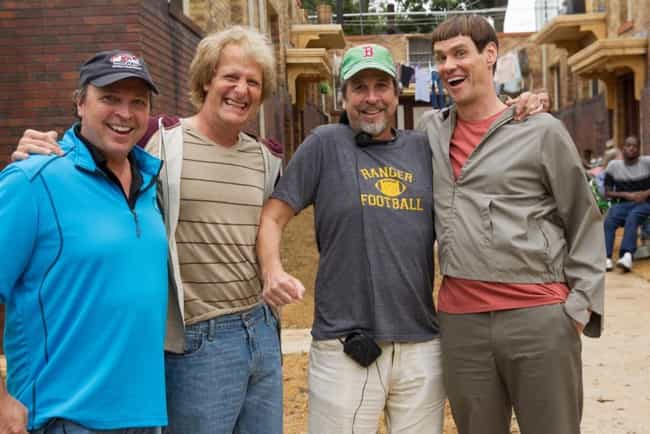 The Farrelly brothers have cast their buddy Jim Carrey in several of their films including
Dumb and Dumber
and
Me, Myself & Irene
.
Peter Farrelly and Bobby Farrelly, collectively referred to as the Farrelly brothers, are American screenwriters and directors. They have made eleven films, including Dumb and Dumber, Kingpin, Hall Pass, Me, Myself & Irene, Shallow Hal, Stuck on You, Osmosis Jones, There's Something About Mary, Fever Pitch (also known as The Perfect Catch outside America), the 2007 remake of The Heartbreak Kid, The Three Stooges, and Dumb and Dumber To. ...more on Wikipedia