Entertainment
The Many Celebrity BFFs Of Kendall Jenner

Updated August 8, 2019
3.4k views
25 items
Kendall Jenner has come a long way since she first appeared on Keeping Up With the Kardashians. She broke out in a big way in 2014 when she began modeling on runways for the biggest names in the fashion world.
She also helped usher in the "Instagirl era" where people could earn a living through their social media presences. She is one of the highest-earning models in the world, so it's easy to see why she has so many celebrity best friends. You can see her many celebrity friends on this list, which should give you some better insight into her personal life.
One of the seemingly more unlikely celebrity friendships was the one between Kendall Jenner and designer Karl Lagerfeld. But the two bonded after Jenner's modeling career took off. Fellow model Cara Delevingne is another one of Kendall's celeb best friends.
You can often see Kendall Jenner with friends on the sideline at basketball games, or lounging on a yacht while on vacation. Other Kendall Jenner celeb friends include Gigi Hadid, her sister Bella Hadid, and Hailey Bieber.
Who is the Kendall Jenner best friend? That would probably be her sister and business partner, Kylie Jenner. Though Justine Skye could also be a contender for the Kendall Jenner bff.
While Kendall Jenner is obviously close to her family members, this list won't include any other members of the Kardashian clan. Read below to find out more about Kendall Jenner and friends.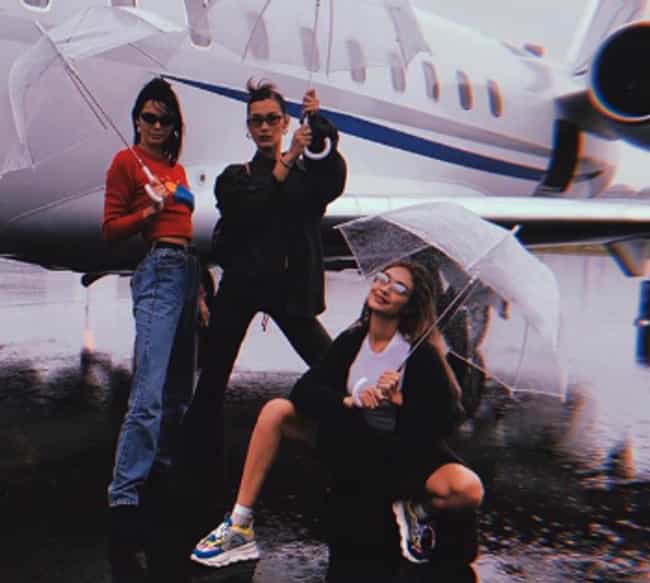 One of Kendall's best friends is fellow model Gigi Hadid. The two are frequently spotted together at the hottest events, like Coachella.
They always have each other's backs. When Kendall's home was broken into by a stalker, Hadid posted a lengthy diatribe on social media, asking the paparazzi to back off. When you grow up in the spotlight, you can use all of the support you can get.
Age: 23
Birthplace: Los Angeles, California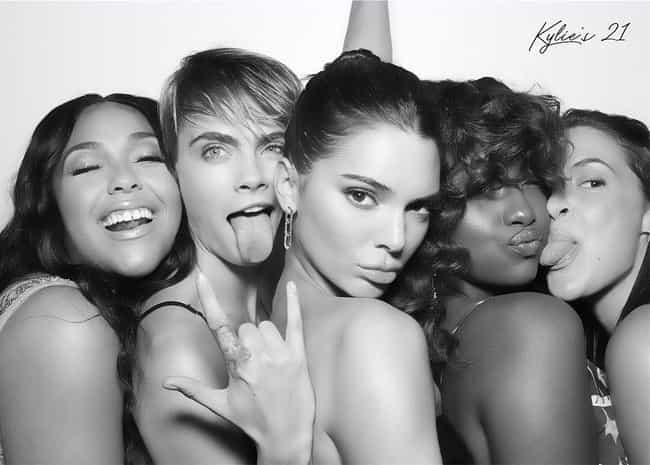 Cara Delevingne is another model, and we're starting to see a pattern with most of Kendall's friends. They're frequently spotted with the Hadid sisters, and she's always there for Kendall in the sweetest of ways.
In 2017, the pair sparked rumors that they were releasing a merch line together, after they were spotted sporting matching tank tops that read, "CaKe Tour," as in Ca-ra + Ke-ndall.
Age: 26
Birthplace: London, United Kingdom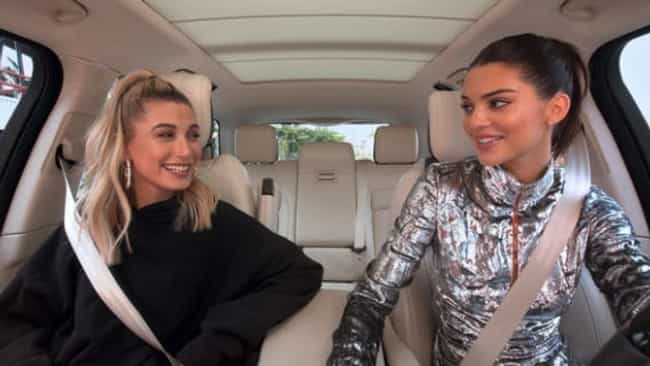 Hailey Bieber has enjoyed a long friendship with Kendall Jenner. The two even got matching tattoos, and there's no greater sign of friendship than that.
Although the media tried to paint the two as in feud, because Hailey's husband Justin Bieber is really close with all the Kardashians, it seems all is good between the models.
Age: 22
Birthplace: Tucson, Arizona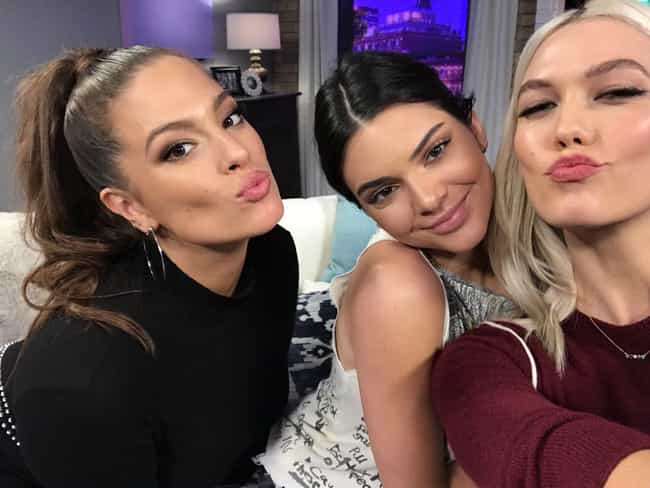 Karlie Kloss has one of the best celebrity friendship circles in all of Hollywood. In addition to being good friends with Kendall Jenner, she also regularly hangs out with Taylor Swift, Serena Williams, and Gigi Hadid.
Although Kendall and Swift don't seem to get along, Karlie has remained good friends with both and is regularly seen attending basketball games with Kendall.
Age: 26
Birthplace: Chicago, Illinois