Entertainment
Famous Friends Of Kylie Jenner

Updated August 9, 2019
3k views
18 items
Kylie Jenner may have risen to fame because of the extensive Kardashian-Jenner family, but she has her own host of celebrity best friends these days.
The most well-known Kylie Jenner bff is probably Jordyn Woods. Between living together, taking luxurious vacations together, and posting selfies just about every other day, the pair are probably one of the best celebrity friendships around.
Or they were, at least. Their relationship has been a bit rocky since it was revealed that Jordyn Woods had kissed Khloe Kardashian's (now) ex-boyfriend Tristan Thompson. Since then, it seems Kylie is choosing to spend more of her time with other celebrity friends.
So, who is the new Kylie Jenner best friend? Well, the reality star has been seen a lot recently with pal Anastasia "Stassie" Karanikolaou. Another of her celeb best friends is beauty guru James Charles.
One of the more unlikely celebrity friendships is Kylie Jenner and Sofia Richie, seeing as the latter is dating Kourtney Kardashian's ex Scott Disick. Kylie Jenner and friends Sofia Richie, Tiffany Sorya, Victoria Villarroel Gamero, Yris Palmer, and Kendall Jenner are often spotted partying together, such as for Sorya's birthday in June 2019.
The following list features the Kylie Jenner celeb friends that the Keeping Up with the Kardashians star is closest to. If you've ever wondered about the many friends of Kylie Jenner, simply scroll down to learn more.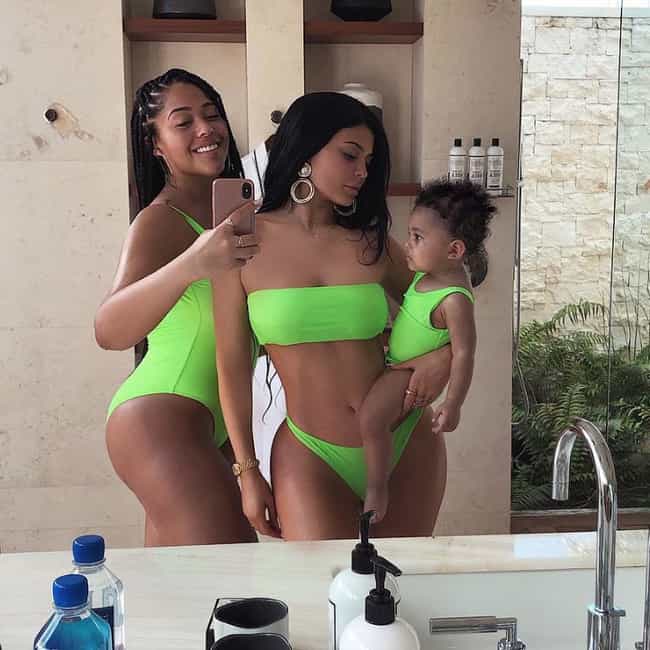 Kylie Jenner and Jordyn Woods are probably one of the more famous BFF duos in recent years. The two were often seen posing in Instagram photos wearing matching outfits, taking lavish vacations together, and even collaborating to release projects like the Kylie X Jordyn Kylie Cosmetics kits. In a 2017 promo for Life of Kylie, the reality star even said, "Me and Jordyn met through mutual friends. She put her name in my phone and we just got closer and closer throughout the years and realized all we need is each other and now we're our only friends."
They frequently call each other "wife" and even "got married" in the season finale of Life of Kylie with a committment ceremony during a trip to Peru. Though Jordyn Woods has always had celebrity connections, having grown up close to Will Smith in his family as her father was the sound engineer on The Fresh Prince of Bel-Air, many credit Kylie Jenner with giving her a career, along with cars, luxurious vacations, and letting her live in the guest house of her Los Angeles mansion.
That made the betrayal all the more devastating when it was revealed that Jordyn Woods had kissed Khloe Kardashian's boyfriend (and baby daddy) Tristan Thompson. Jordyn was skewered in the press and on Keeping Up with the Kardashians, with Khloe blaming her entirely for the breakup of her family (and not, you know, the fact that her partner was cheating on her). Following the scandal, Jordyn Woods moved out of Kylie Jenner's guest house, with many saying the "wifeys" were over for good.
However, the duo are still talking and reportedly "their relationship is on the road to recovery." That seems like good news for Jordyn Woods, though the constant selfies with her and Kylie have been replaced on the star's Instagram with a recent flood of shots of the young mom posing alongside seeming new best friend, Anastasia "Stassie" Karanikolaou.
Age: 21
Birthplace: Los Angeles, California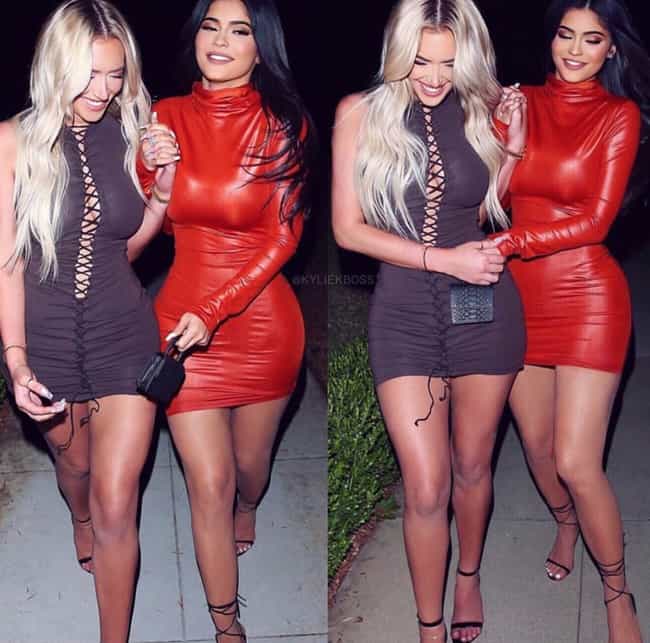 Anastasia "Stassie" Karanikolaou is being called "the new Jordyn Woods." Since Jordyn's cheating scandal with Tristan Thompson, Stassie (known online as @stassiebaby) has featured more prominently on Kylie's Instagram. The pair even got matching tattoos while celebrating Kylie Jenner's boyfriend Travis Scott's birthday that read, "Stormi," celebrating the reality star's daughter.
The pair first met when Stassie attended a Kylie Jenner fan event at Barnes & Noble. They became instant best friends, with Stassie and Kylie quickly spending all of their time together. Stassie even moved into Kylie's guest house along with Jordyn Woods - though it is not clear if she is still there following Jordyn's move.
Stassie has felt the many benefits of being Kylie Jenner's friend as well. Kylie threw her a controversial, The Handmaid's Tale-themed 22nd birthday party weekend, and secured Stassie a spot as part of the "Good Squad," the models for Khloe Kardashian's clothing line Good American.
Age: 22
Birthplace: California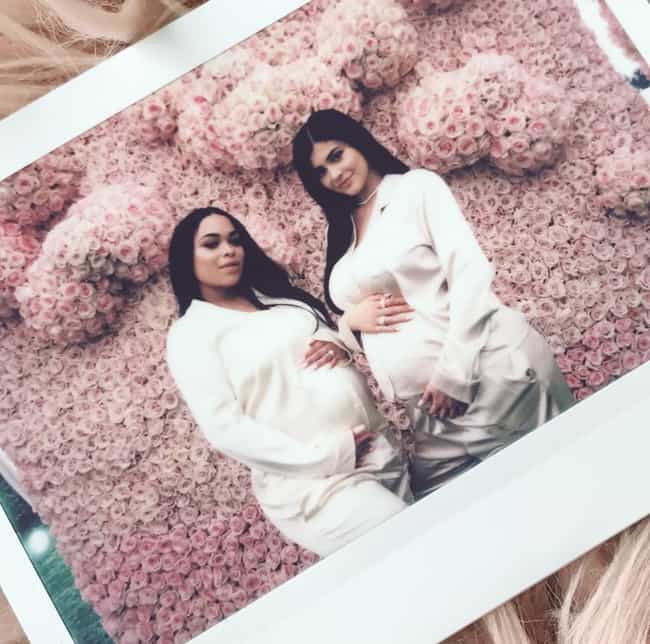 Kylie Jenner met best friend Heather Sanders at sister Kendall Jenner's 16th birthday party in 2011. Kylie Jenner's (now ex) Tyga performed at the party, and brought along best friend King Trell, and his girlfriend (now fiancée) Heather.
Kylie Jenner quickly became good friends with the Sorella Boutique owner. Kylie's bond with Heather Sanders grew even more when the two became pregnant at the same time. Kylie threw Heather a gender reveal party. And Heather shared a sweet Instagram post of their matching baby bumps after Kylie finally announced her pregnancy.
"Congratulations To The sweetest, Loving, Most Caring person on earth! So happy we got to share this experience together! Sleep together, Eat together, Workout etc Love Having you as my pregnant sister for 9 Months. You are going to be such an amazing Mom, and your beautiful baby is the luckiest girl in the world to have you as her mother You Were Made For This! I Love You So Much," she wrote.
Age: 29
Birthplace: Fort Worth, Texas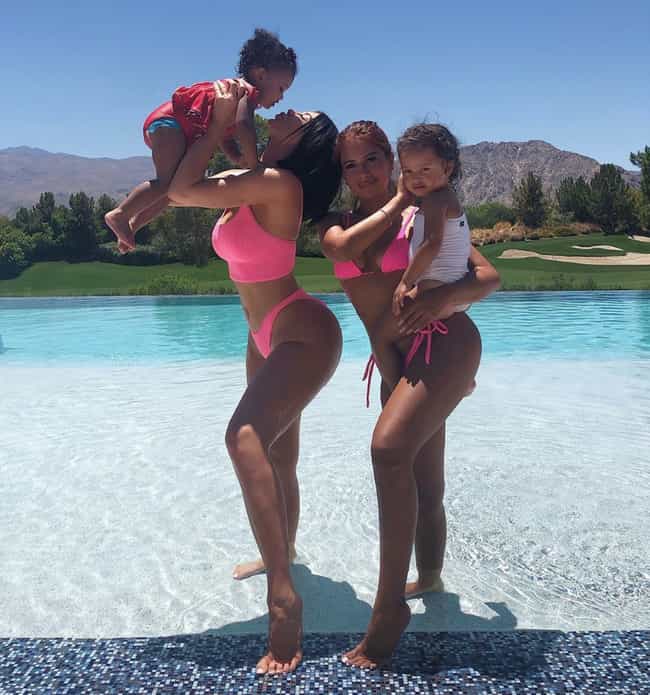 Kylie Jenner and friend Yris Palmer were seen partying together in hot pink bikinis at the birthday bash she threw for good friend Stassie Karanikolaou in June. Kylie is good friends with theStar Lash Extensions CEO, as well as her client. Kylie and Yris Palmer also both have young daughters.
Yris was seen as one of the Fanta girls for Halloween this year, along with Kylie Jenner and assistant Victoria Villarroel Gamero. Kylie has been spending more time with Yris Palmer following the Tristan Thompson scandal involving her former best friend Jordyn Woods.
Age: 29