Entertainment
The 25 Sexiest (Famous) Girls with Tattoos

Updated June 14, 2019
44.7k votes
6.3k voters
2.7M views
25 items
Hot girls and tattoos go together like milk and cookies. Hot chicks like Jessica Alba and Megan Fox and ink? Well, those go together like
the best milk
you've ever tasted and the absolute best f*cking chocolate chip cookies in the world. From tattoo queens like Angelina Jolie and Kat Von D, to unexpected tramp stamps from the likes of Julia Roberts and
hand tattoos
on Helen Mirren, here are the 25 hottest celebrity females who have tattoos, making them that much hotter.
Disclaimer: This list is judged by how well the girl pulls off the tattoos, how many tattoos she has, and how hot she is. This allows us not to focus on the, sometimes hotter, wrist/ankle tattoo and tramp stamp crowd. They get plenty of attention.

Check out these sexy tattooed women, these hot women with tattoos. I bet you'll love these sexy tattoos!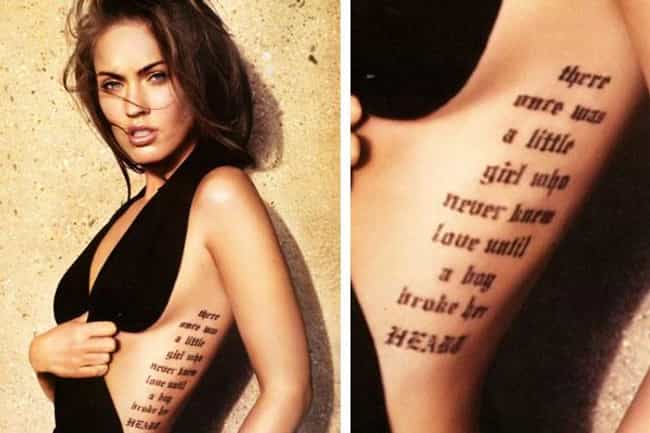 Placement: Shoulder Blade, Side Back, Arm, Lower Abdomen, Wrist, Ankle
The Transformers actress, or, as everyone really knows her, an Angelina Jolie with perkier breasts, is not one to be unnoticed. While some celebrities like to hide their tattoos in discrete or small areas, Fox lets them shine in the spotlight with her. Her tattoos are so prominent that they are almost never photoshopped in print appearances like magazine spreads or ad campaigns. Instead, they are almost as recognizable as the hot feline who wears them. Almost.


Age: 32
Birthplace: Oak Ridge, Tennessee, United States of America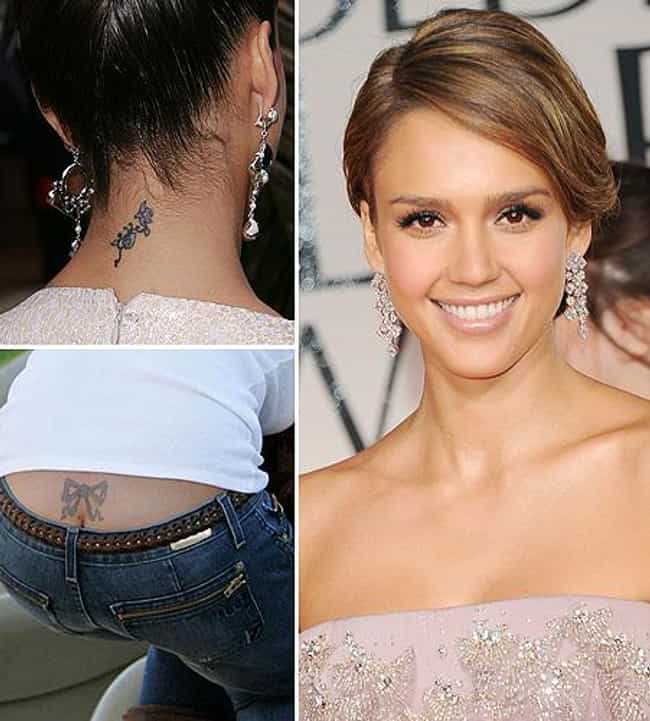 Placement: Tramp Stamp, Wrist, Neck
Anything that has anything to do with Jessica Alba's skin is great in my book. And I'm assuming, everyone else's book as well.
Age: 37
Birthplace: Pomona, USA, California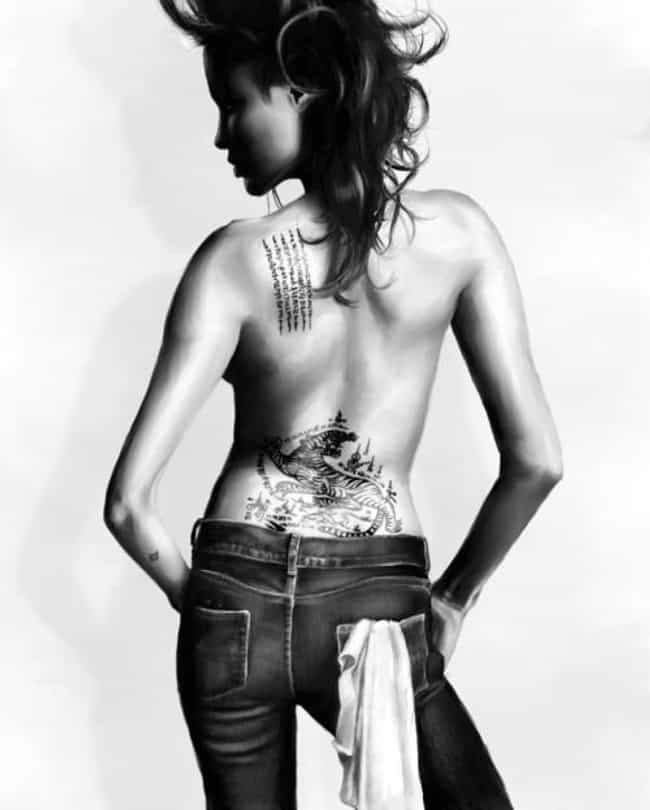 Placement: Shoulder Blade, Upper Arm, Lower Arms, Back, Neck, Tramp Stamp, Lower Back, Lower Abdomen, Thigh, Waist
It's only right that we pay homage to the original Hollywood red carpet tattoo queen, though, even if it's a little obvious. Angelina Jolie has gone from bad girl to humanitarian saint to elegant bombshell, to one hot mother, and her tattoos have all stayed and have hung around for the ride (and changed along the way) with her.
Age: 43
Birthplace: Los Angeles, California, United States of America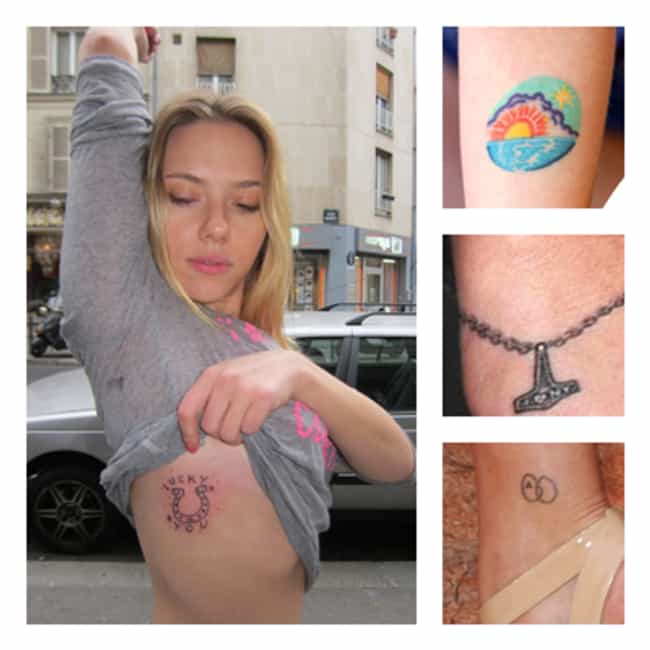 Placement: Forearm, Ribs, Wrist, Ankle
What makes a wildly hot girl even hotter? A tattoo. And if you're Scarlett Johansson, even an ugly tattoo.
Age: 34
Birthplace: New York City, New York, United States of America