Culture
Famous Graffiti Artists, Ranked

396 votes
160 voters
12.8k views
11 items
List of famous Graffiti artists, with images, bios, and information about their notable works. All the greatest artists associated with the Graffiti movement are included here, along with clickable names for more details on that particular painter or sculptor. These notable Graffiti period artists are organized by popularity, so the best artists are at the top of the list. If you think the best Graffiti artist isn't as high as they should be then be sure to give them an upvote.
Items here include everything from Jean-Michel Basquiat to Keith Haring.
This list answers the questions, "Who are the most famous Graffiti artists?" and "Who are the best Graffiti artists?"
Almost every well-known or influential figure in this movement is listed below. You may copy this factual list to build your own just like it, re-rank it to fit your opinions, then publish it to share it with your Twitter followers, Facebook friends or with any other social networks you use on a regular basis. (11 items)
JacquesRosas added
Jacques Rosas
Like or dislike?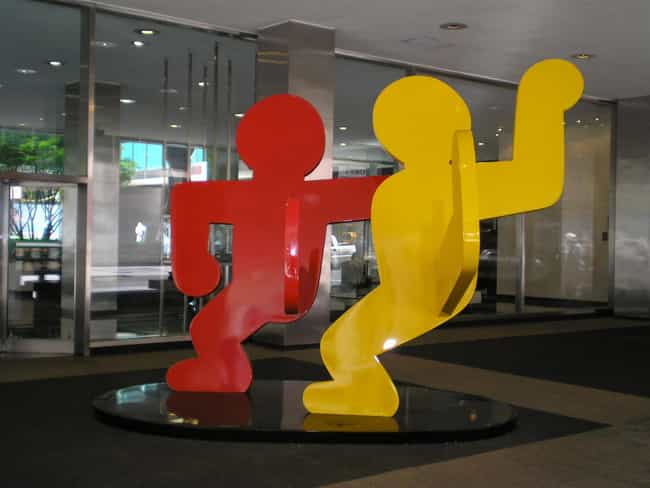 Keith Allen Haring (May 4, 1958 – February 16, 1990) was an American artist whose pop art and graffiti-like work grew out of the New York City street culture of the 1980s.Haring's work grew to popularity from his spontaneous drawings in New York City subways—chalk outlines of figures, dogs, and other stylized images-on blank black advertising-space backgrounds. After public recognition he created larger scale works, such as colorful murals, many of them commissioned. His imagery has "become a widely recognized visual language". His later work often addressed political and societal themes—especially homosexuality and AIDS—through his own iconography. ...more on Wikipedia
Artworks: Keith and Julia, Installation Shafrazi Gallery 1982, Micheal Stewart - USA for Africa, Debbie Dick, St. Sebastian, + more
Birthplace: Reading, Pennsylvania
Associated periods or movements: Contemporary art, Graffiti, Pop art
Nationality: United States of America
Art Forms: Painting

Like or dislike?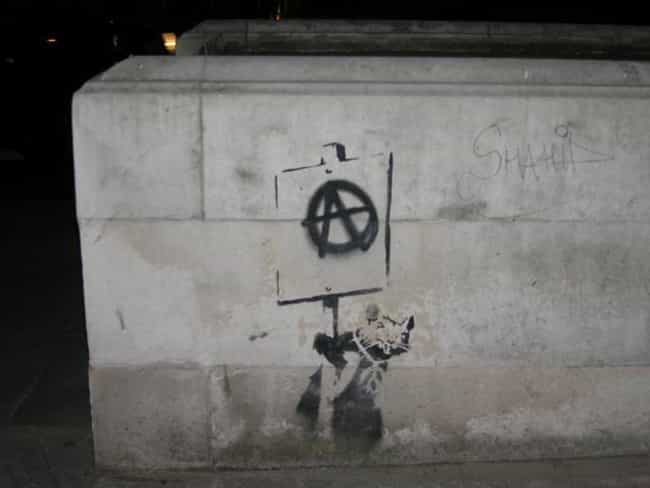 Banksy is an anonymous England-based street artist, vandal, political activist, and film director, active since the 1990s. His satirical street art and subversive epigrams combine dark humour with graffiti executed in a distinctive stenciling technique. His works of political and social commentary have been featured on streets, walls, and bridges of cities throughout the world. Banksy's work grew out of the Bristol underground scene, which involved collaborations between artists and musicians. Banksy says that he was inspired by 3D, a graffiti artist who later became a founding member of the English musical group Massive Attack.Banksy displays his art on publicly visible surfaces such as ...more on Wikipedia
Artworks: Cardinal Sin, Cheltenham Banksy, Mobile Lovers, Bomb Hugger, Balloon Girl
Birthplace: Bristol, United Kingdom
Associated periods or movements: Graffiti, Street art
Nationality: England
Art Forms: Sculpture, Mural, Printmaking

Like or dislike?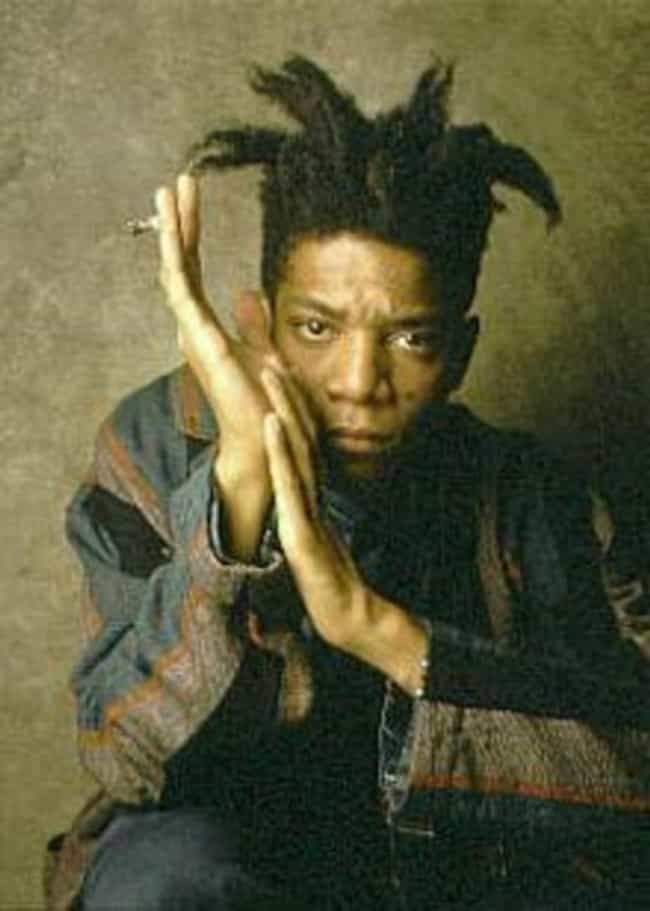 Jean-Michel Basquiat (French: [ʒɑ̃ miʃɛl baskija]; December 22, 1960 – August 12, 1988) was an American artist of Haitian and Puerto Rican descent. Basquiat first achieved fame as part of SAMO, an informal graffiti duo who wrote enigmatic epigrams in the cultural hotbed of the Lower East Side of Manhattan during the late 1970s, where rap, punk, and street art coalesced into early hip-hop music culture. By the 1980s, his neo-expressionist paintings were being exhibited in galleries and museums internationally. The Whitney Museum of American Art held a retrospective of his art in 1992. Basquiat's art focused on dichotomies such as wealth versus poverty, integration versus segregation, and ...more on Wikipedia
Artworks: Flexible, Fuego Flores, In Italian, Hollywood Africans, Untitled (1981), + more
Birthplace: New York City, New York, United States of America
Associated periods or movements: Contemporary art, Graffiti, Neo-expressionism
Nationality: United States of America
Art Forms: Painting

Like or dislike?