Weird History
13 Famous Historical Women Who Married Guys Way Younger Than Them

Updated July 31, 2019
60.2k views
13 items
Even in modern times, women who choose younger men as partners get vilified, while old dudes who do the same are given props (see Pres Trump for an example). But this trend of ladies liking younger lads is nothing new. For centuries, there's been a whole host of historical women who married younger men.
Check out Catherine the Great, Empress of Russia, who took as her right-hand man Grigory Potemkin, quite a few years her junior. The jury's out on whether they actually tied the knot, but no one doubts that their political relationship was quite intimate in nature. Another example of famous cougars from history is Victorian author George Eliot (a pen name for one Mary Ann Evans), who shacked up with one hot young stud and then married another one! Read on for a list of truly inspiring cougars from throughout history.
Mary Anne Disraeli, The Prime Minister's Cougar Bride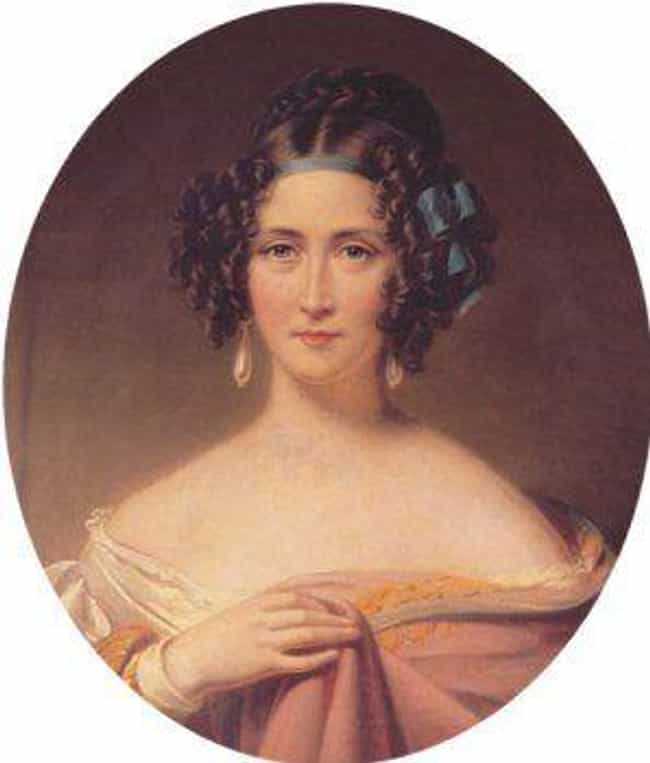 Best known as one of Queen Victoria's favorite Prime Ministers, British politician Benjamin Disraeli was also a boy toy - and true love! - for his wife, Mary Anne, who was 12 years his senior. He first courted her, a wealthy widow from a poverty-stricken family, not long after her first hubby died; for her part, bold Mary Anne was totally into a romance with an underdog MP with a lot of promise.
Mary Anne was a great asset to "Dizzy's" campaigns (her glitz and glam wowed the crowd), and the two knew how to work a room. Though he married her for her money, this turned into a love match; he convinced the Queen to give her a noble title, and she waxed lyrical about how hot he looked in the bath. Mary Anne famously quipped, "Dizzy married me for my money, but if he had the chance again he would marry me for love.''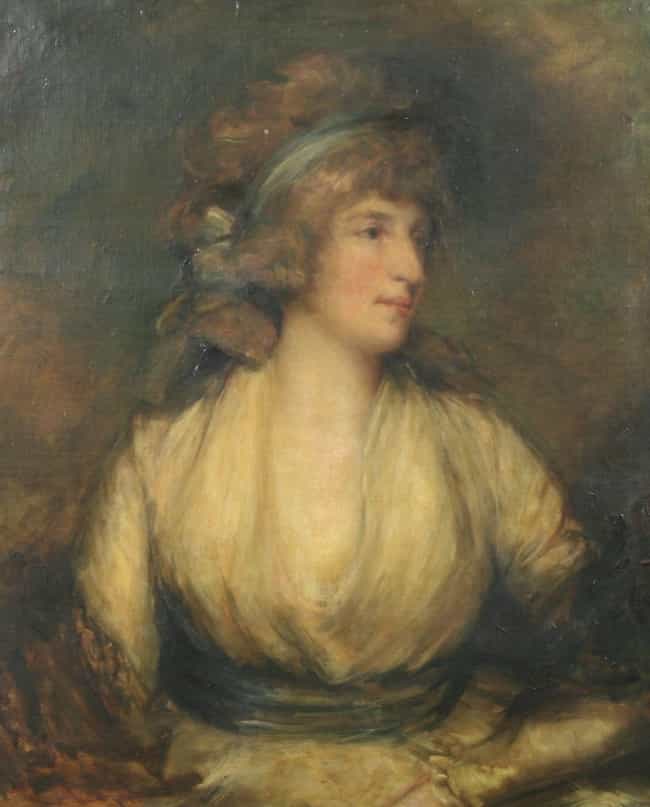 Maria Fitzherbert was the Catholic secret bride of Prince George of Wales, the future King George IV of England and his one true love. She was a widow whom he tried to make his mistress after falling head over heels for her after meeting her at the opera, but she refused; allegedly, George said he'd commit suicide if she didn't then marry him. Maria obliged, and they wed in 1785. Technically, this union was illegal, since an heir to the throne wasn't allowed to marry a Roman Catholic or choose a bride without the monarch's consent without forfeiting his place in the succession.
Eventually, George was forced to abandon Maria because of his flirtations with others and because his dad arranged a "real" wife for him, a German princess. Maria was having NONE of this this - she got a note from the Pope telling George to take her back, which, unfortunately for your girl, didn't bring George back around. However, George wound up being miserable with his new, "official" bride, and he referred to Maria as his "beloved wife" in his will.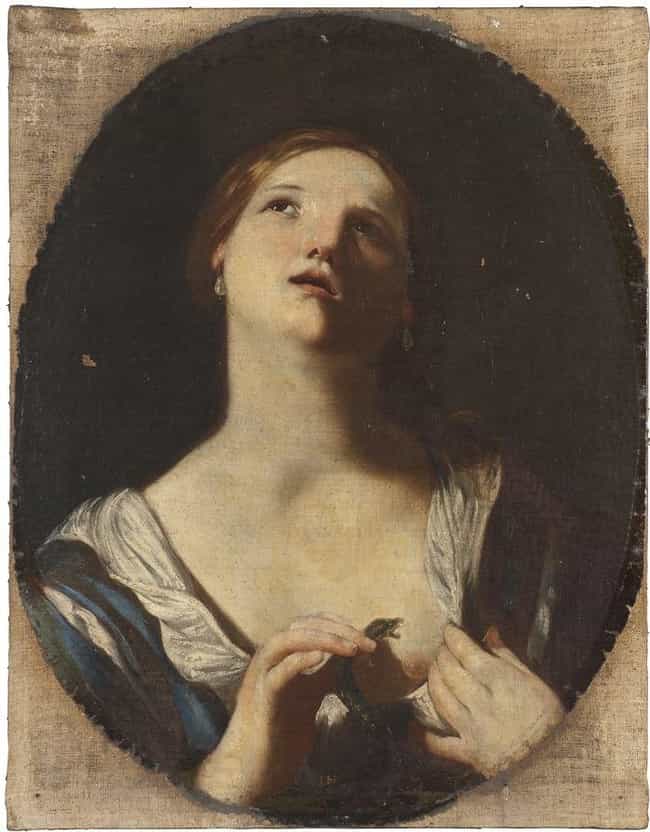 You might know Cleopatra VII, last pharaoh of Egypt, for her liaisons with Julius Caesar and Mark Antony, but she's pretty notable for some other relationships she was obliged to participate in - she was married to two of her little brothers! For millennia, Egyptian pharaohs married their siblings as a way of keeping the royal blood in the family and emulating brother-sister god-spouses Isis and Osiris. When Cleopatra's father died, she became co-ruler of Egypt with her husband/little brother, Ptolemy XIII, her junior by about 10 years. Shockingly, things between the two weren't terribly happy; Ptolemy exiled Cleo, and Caesar helped get her back into power and eventually eliminate her spouse-sibling.
After this, keeping with tradition, Cleo wed her only surviving brother, dubbed Ptolemy XIV, about 11 years younger than her. Cleo wasn't terribly keen on him, either, and likely killed him in favor of her own kid by Caesar.
Elizabeth Singer Rowe, The Novelist And (Young) Guy's Gal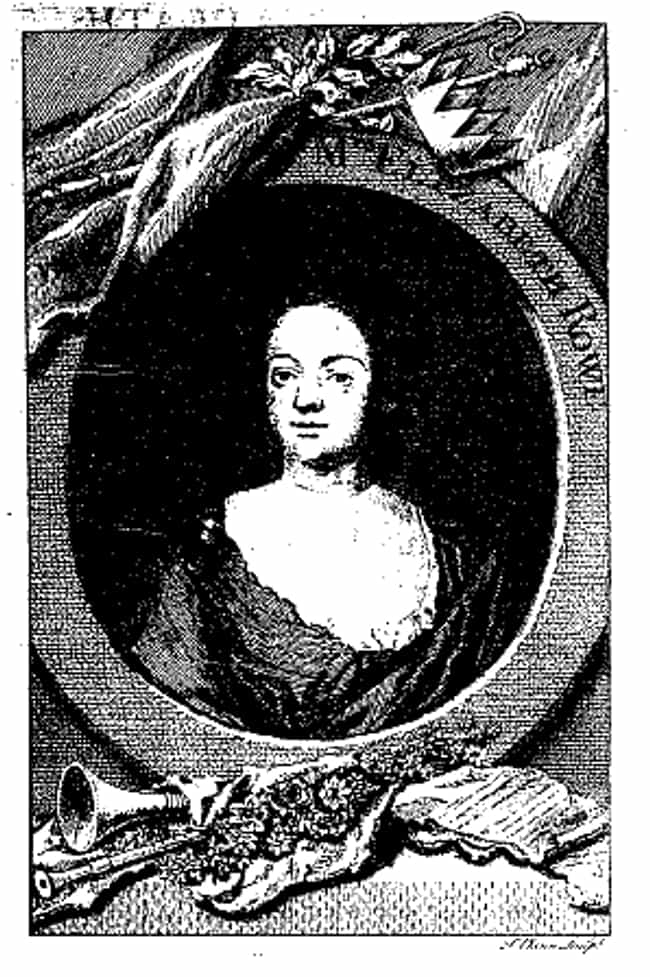 Eighteenth-century British author Elizabeth Singer Rowe wrote a lot of epistolary novels, but another of her claims to fame was marrying hunk Thomas Rowe, 13 years her junior. She reportedly received a bunch of proposals, but Elizabeth accepted only hot-young-stallion Tom; at the time of their wedding in 1710, she was 35, and he was 22. A friend of theirs even wrote a sweet epigram on the occasion of their marriage, dubbing them a "learned pair."
Their brief union (it only lasted five years, as Thomas sadly died young) was seemingly quite happy. Rowe was one of his lady love's biggest supporters, and she even included some of his poetry in her collections.