Artwork

Famous History Paintings from the Baroque Movement

List of the most popular history paintings from the baroque movement, listed alphabetically with pictures of the art when available. The baroque period was an extremely important awakening in the world of art, so it's not surprising that many historic history paintings were created during that time. Renowned baroque movement history paintings are highly sought after, so if you want to add one to your collection you better start saving now. Click on the names of the famous baroque movement history painting works to see more information about each one.
This list is made up of many different items, including Table and Ecstasy of Saint Teresa.
This list answers the questions, "What are examples of baroque history painting works?" and "What is the most famous baroque history painting work?" (64 items)
A Fantastic Cave with Odysseus and Calypso (c. 1616) is a painting by Flemish artist Jan Brueghel the Elder. ...more on Wikipedia
Artist: Jan Brueghel the Elder
Subject: Odysseus, Calypso, Ogygia
Genres (Art): History painting
Art Form: Painting
Period / Movement: Baroque
see more on A Fantastic Cave with Odysseus and Calypso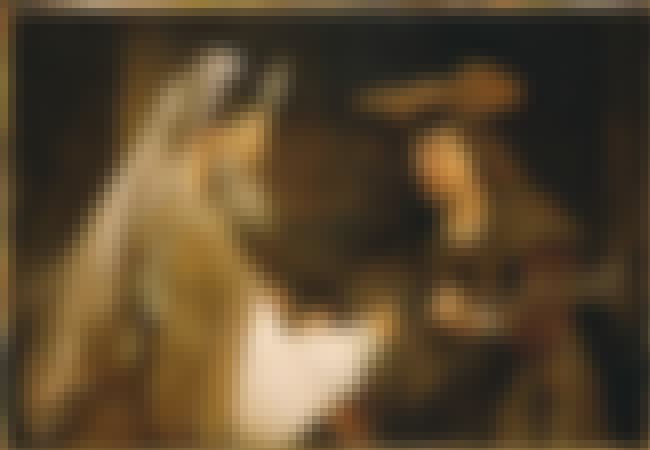 "Ahimelech Giving the Sword of Goliath to David" (c. 1680-1690) is a painting by Dutch artist Aert de Gelder. ...more on Wikipedia
Artist: Aert de Gelder
Subject: David
Genres (Art): History painting
Art Form: Painting
Period / Movement: Dutch Golden Age, Baroque
see more on Ahimelech Giving the Sword of Goliath to David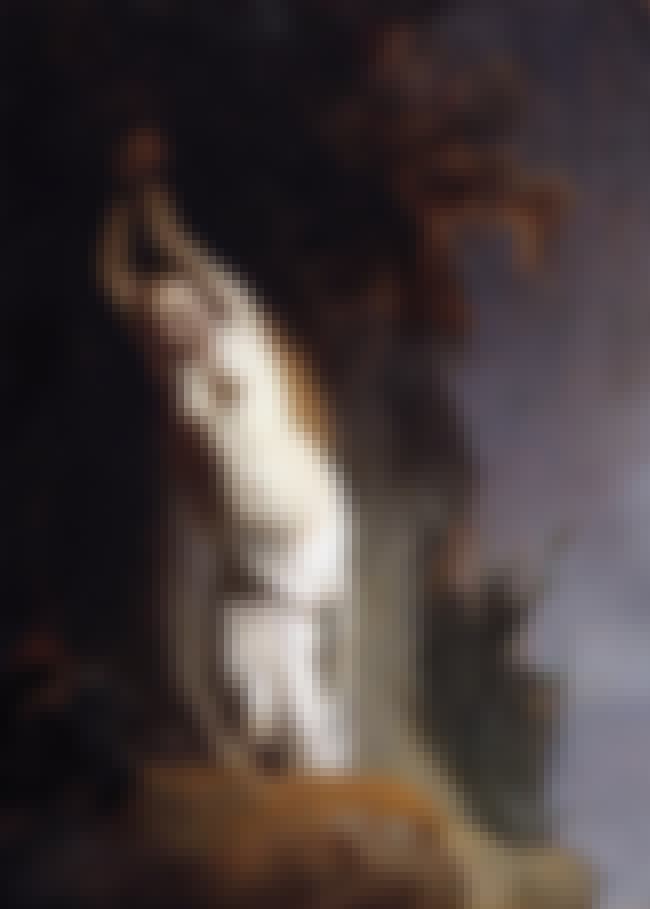 Andromeda Chained to the Rocks was painted by Rembrandt in 1631, and is now in the Mauritshuis, in The Hague. Andromeda represents Rembrandt's first full length mythological female nude history painting and is taken from a story in Ovid's Metamorphoses. This story is about the daughter of an Ethiopian king who, as punishment for her mother's boasting, was chained to a rock to be sacrificed to a sea monster that was tormenting the Ethiopian people. Many artists such as Titian have depicted this story by showing Andromeda, her rescuer Perseus, and the sea monster all in the same composition. In this work, Rembrandt shies away from classical conventions by showing her not as a glamorous beauty ...more on Wikipedia
Artist: Rembrandt
Subject: Andromeda
Genres (Art): History painting
Art Form: Painting
Period / Movement: Dutch Golden Age, Baroque
see more on Andromeda Chained to the Rocks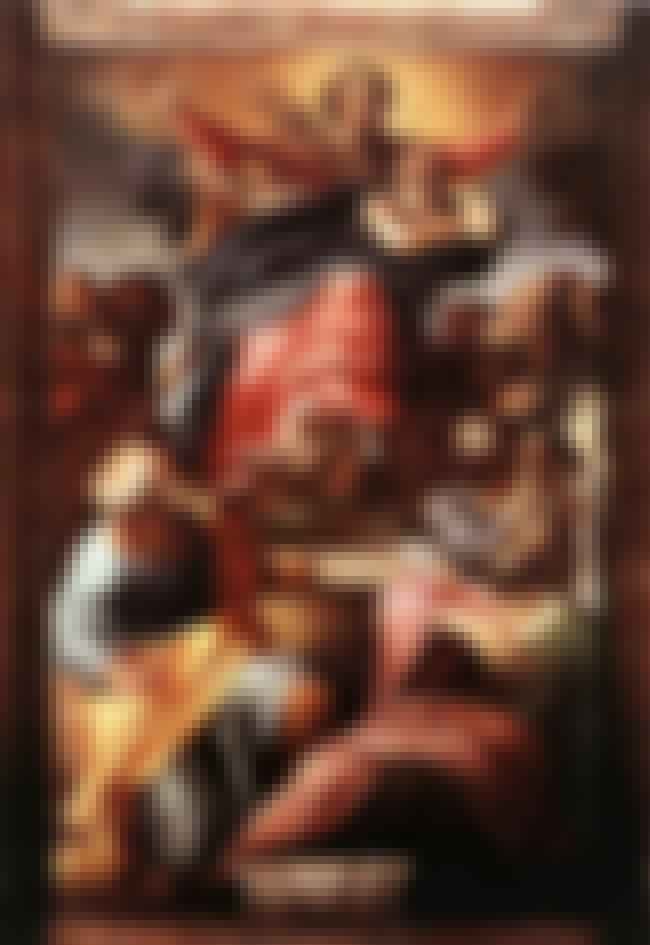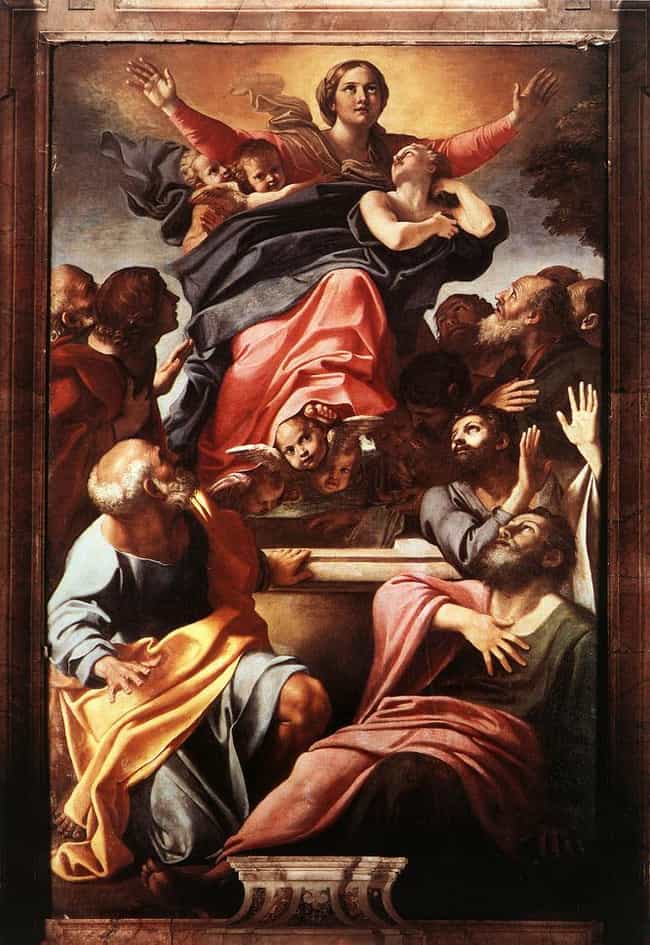 Two paintings by the Italian Baroque painter Annibale Carracci take as their subject the Assumption of the Virgin Mary. ...more on Wikipedia
Artist: Annibale Carracci
Subject: Assumption of Mary
Genres (Art): History painting
Art Form: Painting
Period / Movement: Baroque
see more on Assumption of the Virgin