Artwork

Famous History Paintings from the Renaissance Movement

List of the most popular history paintings from the renaissance movement, listed alphabetically with pictures of the art when available. The renaissance period was an extremely important awakening in the world of art, so it's not surprising that many historic history paintings were created during that time. Renowned renaissance movement history paintings are highly sought after, so if you want to add one to your collection you better start saving now. Click on the names of the famous renaissance movement history painting works to see more information about each one.
This list is made up of many different items, including Mona Lisa and Bacchus and Ariadne.
This list answers the questions, "What are examples of renaissance history painting works?" and "What is the most famous renaissance history painting work?" (21 items)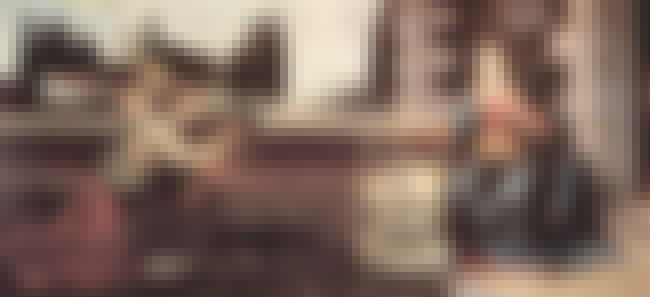 This is a painting of the Biblical subject of the Annunciation, by the Italian Renaissance artists Leonardo da Vinci and Andrea del Verrocchio, dating from circa 1472–1475 and housed in the Uffizi gallery of Florence, Italy. The subject matter is drawn from Luke 1.26-39 and depicts the angel Gabriel, sent by God to announce to a virgin, Mary, that she would miraculously conceive and give birth to a son, to be named Jesus, and to be called "the Son of God" whose reign would never end. The subject was very popular for artworks and had been depicted many times in the art of Florence, including several examples by the Early Renaissance painter Fra Angelico. The details of its commission and its ...more on Wikipedia
Artist: Leonardo da Vinci
Subject: Annunciation
Genres (Art): Christian art, History painting
Art Form: Painting
Period / Movement: Italian Renaissance, Renaissance
see more on Annunciation
Bacchus and Ariadne is an oil painting by Titian. It is one of a cycle of paintings on mythological subjects produced for Alfonso d'Este, the Duke of Ferrara, for the Camerino d'Alabastro – a private room in his palazzo in Ferrara decorated with paintings based on classical texts. An advance payment was given to Raphael, who originally held the commission for the subject of a Triumph of Bacchus. At the time of Raphael's death in 1520, only a preliminary drawing was completed and the commission was then handed to Titian. In the case of Bacchus and Ariadne, the subject matter was derived from the Roman poets Catullus and Ovid. The painting, considered one of Titian's greatest works, now hangs ...more on Wikipedia
Artist: Titian
Subject: Ariadne, Dionysus
Genres (Art): History painting
Art Form: Painting
Period / Movement: Italian Renaissance, Renaissance
see more on Bacchus and Ariadne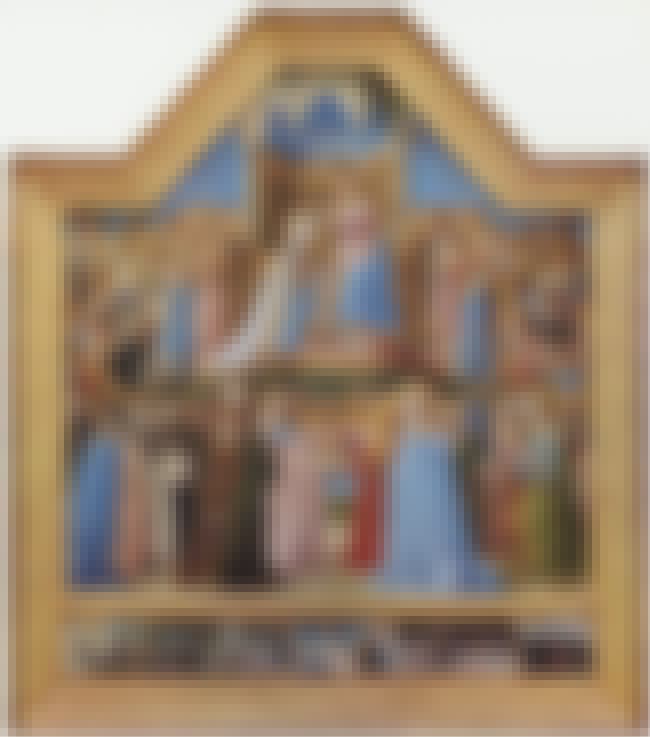 The Coronation of the Virgin is a painting created by Fra Angelico in 1432. ...more on Wikipedia
Artist: Fra Angelico
Subject: Coronation of the Virgin
Genres (Art): History painting
Art Form: Painting
Period / Movement: Italian Renaissance, Renaissance
see more on Coronation of the Virgin
Danaë with Nursemaid (1549-1550) is a painting by Titian, now located in Museo del Prado. ...more on Wikipedia
Artist: Titian
Subject: Danaë
Genres (Art): History painting
Art Form: Painting
Period / Movement: Italian Renaissance, Renaissance
see more on Danaë with Nursemaid