Graveyard Shift
Real Locations Of Famous Horror Movies You Can Visit Today

Updated October 11, 2019
68.1k views
21 items
Some horror film fans like to immerse themselves as much as possible in their favorite thrillers by collecting posters, action figures, props, or other memorabilia (and who doesn't want a Freddy Kruger glove or talking Chucky doll?). Others prefer to take it all the way and make a pilgrimage to the real places behind horror movies.
The house where Michael Myers performed his first slaying, the stairs where Father Karras met his end, or maybe the infamous hotel where Jack Torrance lost his mind - all these horror shooting locations can be visited by the obsessed fan.
If you want the answers to where they filmed Halloween, whether Sydney Prescott lived in a real house or on a movie set, or if you can dip your toes in Jaws-infested waters, you've come to the right place.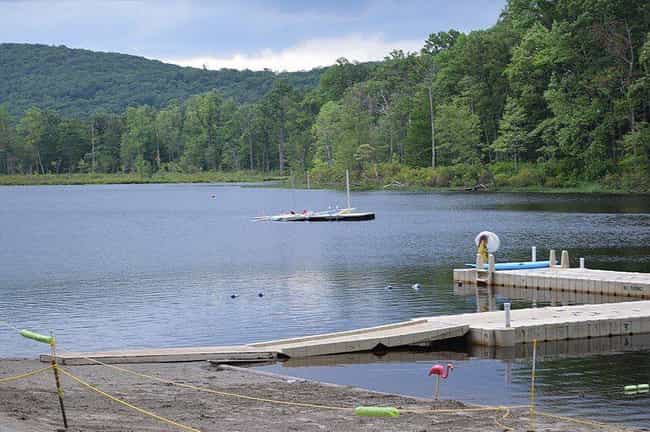 Camp Crystal Lake from Friday the 13th is actually Camp No-Be-Bo-Sco in Hardwick, NJ, at 1 Sand Pond Road. The Boy Scout Camp embraces its legacy as the site of the film and offers guests tours of the location. The paid tours, which routinely sell out in minutes, are the only way to see the site. Your best chance at taking the tour involves entering a lottery for a chance to purchase tickets.
Otherwise, you're out of luck: to protect kids at the camp, the folks there don't let in fans who try to stop by unannounced.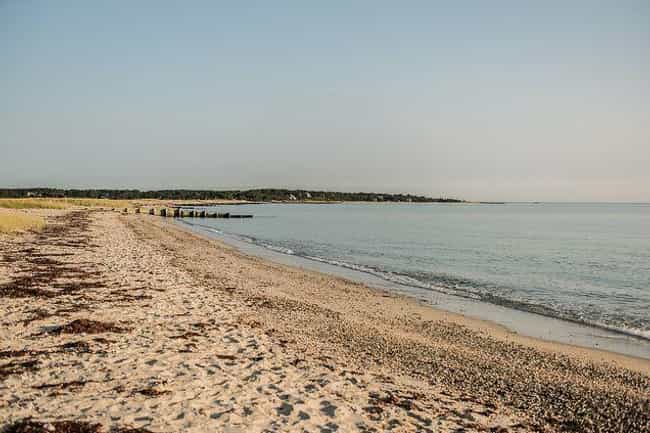 Amity Island isn't any more real than the gigantic great white that held its beaches hostage one summer in 1975. But fans can visit Sylvia State Beach at 180 Beach Road in Massachusetts where the first summer blockbuster was filmed.
Though damaged by erosion in the 1990s, the two-mile stretch of beach and ocean is rebuilt and ready for Jaws aficionados to bask on its sand or brave its waters.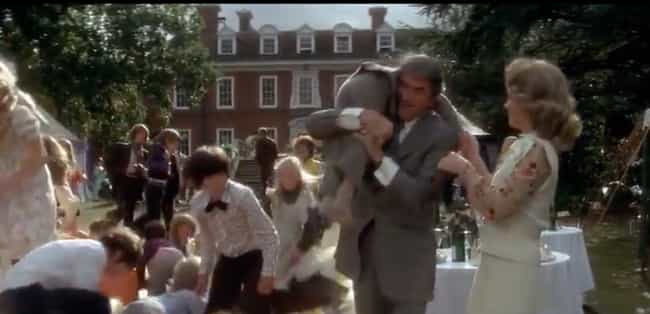 The home of Ambassador Robert Thorn (Gregory Peck), his wife Katherine (Lee Remick), and their son, Damien (Harvey Stephens), is where Damien's nanny takes her life during a birthday party. Later, the satanic child pushes his mother over a staircase railing.
The real house, known as Pyrford Court, stands in Surrey, England. The 15-bedroom home was built in 1910 for the second Lord Iveagh - whose family is known for making Guinness beer. As of 2015, billionaire John Grayken owned the mansion and its 20 acres, so potential visitors should respect the private property.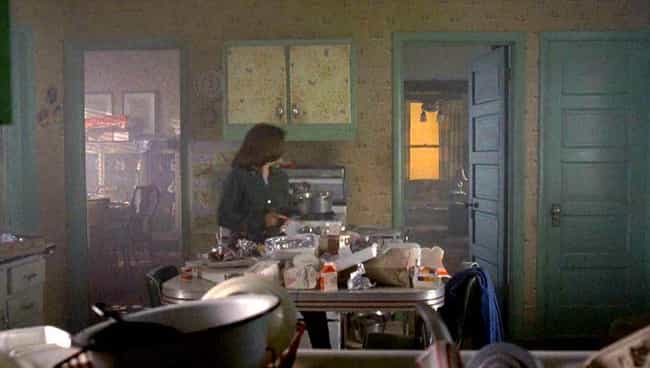 Known for its part in the terrifying climax of the Oscar-winning film The Silence of the Lambs, Buffalo Bill's plain Pennsylvania house stood in stark contrast to the horrors happening within it. The house still stands at 8 Circle St., Perryopolis, PA.
It sold for $195,000 in 2016 and looks nothing like the virulent mess it was in the movie. The restored Queen Anne private home, built in 1910, is plain but charming, and still serves as a backdrop for fan photos.