Culture

The Greatest Impressionist Artists

11.1k votes
2.5k voters
320.9k views
94 items
This list of famous Impressionism artists features images, bios, and information about their notable works. Art fans will also enjoy craziest facts about Van Gogh and weirdest quirks of historical artists. All the greatest artists associated with the Impressionism movement are included here, along with clickable names for more details on that particular painter or sculptor. These notable Impressionism period artists are organized by popularity, so the best artists are at the top of the list. If you think the best Impressionism artist isn't as high as they should be then be sure to give them an upvote, as your votes can change the rankings! You can rank all of these famous impressionists and artists, from Vincent van Gogh to Claude Monet.
Famous Impressionist artists - unsurprisingly - created famous Impressionist paintings, many of which are among the most notable works of art from any period in history. From French Impressionist painters (the movement originated in Paris during the 19th century) to Impressionists artists of other nationalities, these wonderful artists brought the world a unique style of painting. Works of the Impressionist period are characterized by small, yet visible brush strokes; open composition; an emphasis on accurate depiction of light and its changing qualities, ordinary subject matter, depictions of movement, and unusual visual angles.
So, now that you can spot impressionism, who was an Impressionist painter? Who are the most famous Impressionism artists? Who are the best Impressionism artists? Almost every well-known or influential figure in this movement is listed below.
You're able to copy this list to build your own just like it, re-rank it to fit your views, then publish it to share it on Facebook, Twitter, or any other social networks where your artsy friends will marvel at your handiwork and opinions on this great art movement.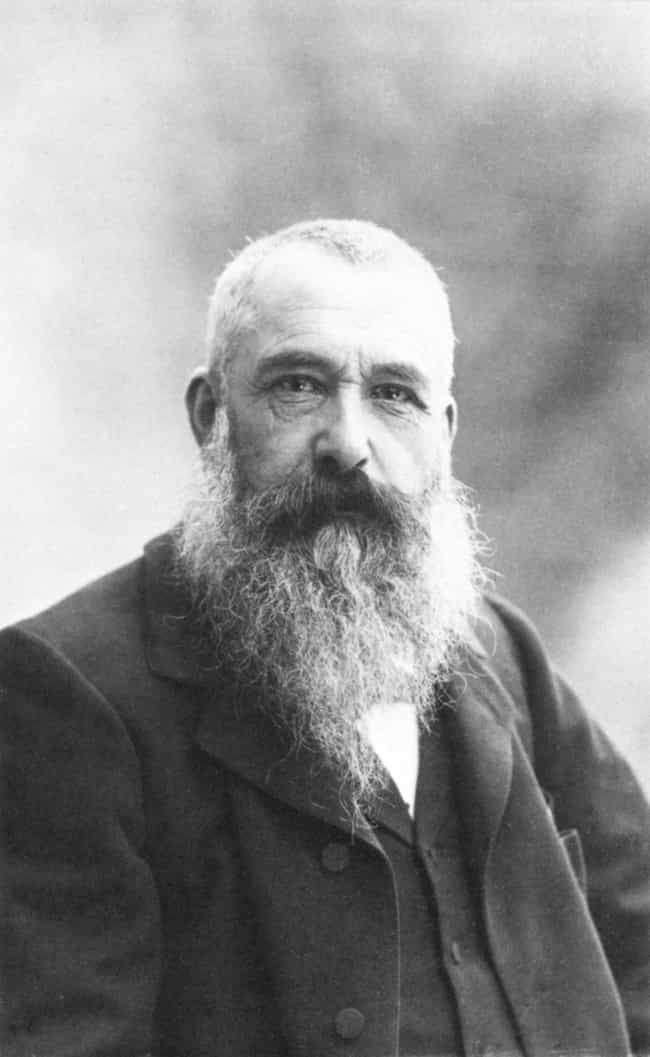 Oscar-Claude Monet was a founder of French Impressionist painting, and the most consistent and prolific practitioner of the movement's philosophy of expressing one's perceptions before nature, especially as applied to plein-air landscape painting. The term "Impressionism" is derived from the title of his painting Impression, soleil levant, which was exhibited in 1874 in the first of the independent exhibitions mounted by Monet and his associates as an alternative to the Salon de Paris. Monet's ambition of documenting the French countryside led him to adopt a method of painting the same scene many times in order to capture the changing of light and the passing of the seasons. From 1883 Monet ...more on Wikipedia
Artworks: Water Lilies, The Japanese Footbridge and the Water Lily Pool, Giverny, Impression, Sunrise, + more
Birthplace: Paris, France
Associated periods or movements: Impressionism
Nationality: France
Art Forms: Painting

Were they great?
see more on Claude Monet
Vincent Willem van Gogh was a major Post-Impressionist painter. He was a Dutch artist whose work had a far-reaching influence on 20th-century art. His output includes portraits, self portraits, landscapes and still lifes of cypresses, wheat fields and sunflowers. Van Gogh drew as a child but did not paint until his late twenties; he completed many of his best-known works during the last two years of his life. In just over a decade he produced more than 2,100 artworks, including 860 oil paintings and more than 1,300 watercolors, drawings, sketches and prints. Van Gogh was born to upper middle class parents and spent his early adulthood working for a firm of art dealers. He traveled between ...more on Wikipedia
Artworks: The Starry Night, The Potato Eaters, Vase with Fifteen Sunflowers, Portrait of Adeline Ravoux, Portrait of Dr. Gachet (First Version), + more
Birthplace: Zundert, Kingdom of the Netherlands
Associated periods or movements: Post-Impressionism
Nationality: Netherlands
Art Forms: Painting, Printmaking, Drawing
Also Ranked
#59 on The Most Influential People of All Time
#71 on The Greatest Minds of All Time

Were they great?
see more on Vincent van Gogh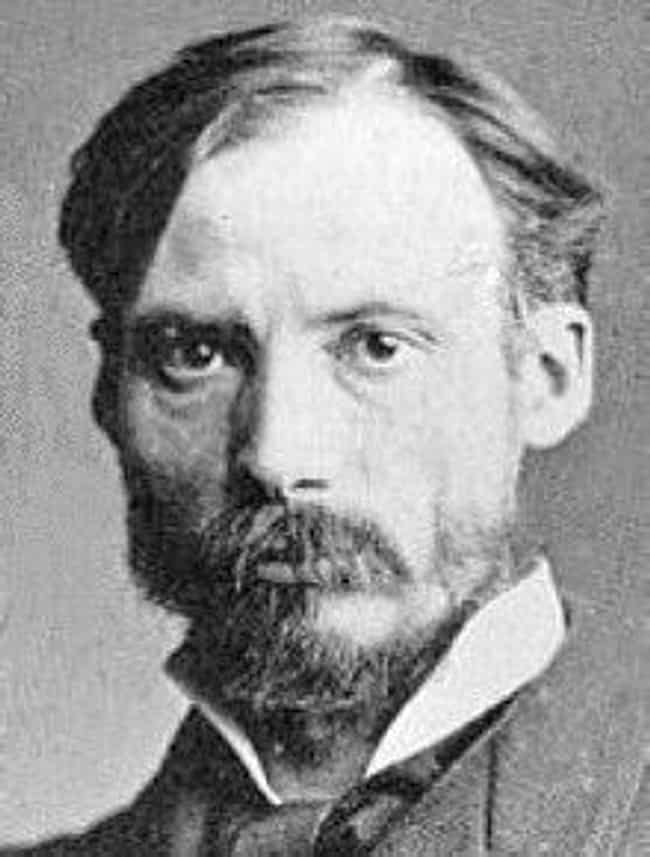 Working closely with Paul Cezanne, Edgar Degas, and other artists, he helped shape the Impressionism movement. ...more on Wikipedia
Artworks: Bal du moulin de la Galette, Pont Neuf, Paris, By the Seashore, The Canoeist's Luncheon, + more
Birthplace: Limoges, France
Associated periods or movements: Impressionism
Nationality: France
Art Forms: Painting

Were they great?
see more on Pierre-Auguste Renoir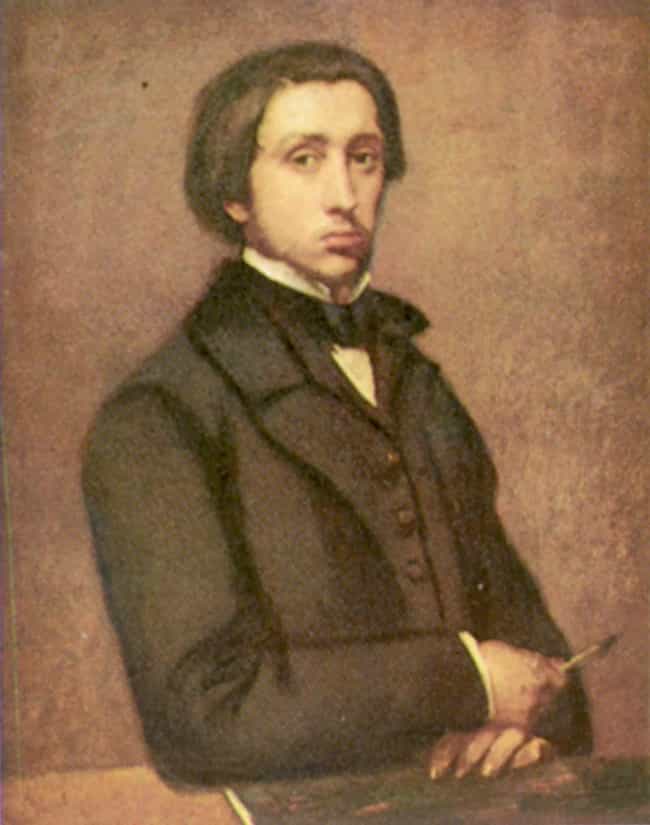 Edgar Degas was a French artist famous for his paintings, sculptures, prints, and drawings. He is especially identified with the subject of dance; more than half of his works depict dancers. He is regarded as one of the founders of Impressionism, although he rejected the term, preferring to be called a realist. He was a superb draftsman, and particularly masterly in depicting movement, as can be seen in his renditions of dancers, racecourse subjects. ...more on Wikipedia
Artworks: Little Dancer of Fourteen Years, Ballet Rehearsal, Arabesque, Young Spartans Exercising, Interior, + more
Birthplace: France, Paris
Associated periods or movements: Impressionism, Realism
Nationality: France
Art Forms: Sculpture, Painting, Drawing
Also Ranked
#84 on Historical Figures You Most Want to Bring Back from the Dead

Were they great?
see more on Edgar Degas