arts

Famous Italian Renaissance Artists, Ranked

854 votes
262 voters
56.1k views
Follow
Embed
List of famous Italian Renaissance artists, with images, bios, and information about their notable works. All the greatest artists associated with the Italian Renaissance movement are included here, along with clickable names for more details on that particular painter or sculptor. These notable Italian Renaissance period artists are organized by popularity, so the best artists are at the top of the list. If you think the best Italian Renaissance artist isn't as high as they should be then be sure to give them an upvote.
With artists ranging from Michelangelo to Raphael, this is a great starting point for a list of your favorites.
This list answers the questions, "Who are the most famous Italian Renaissance artists?" and "Who are the best Italian Renaissance artists?"
Almost every well-known or influential figure in this movement is listed below. You can use the artists in this list to create a new list, re-rank it to fit your opinion, then share it on Facebook, Twitter or any other social networks you belong to. {#nodes}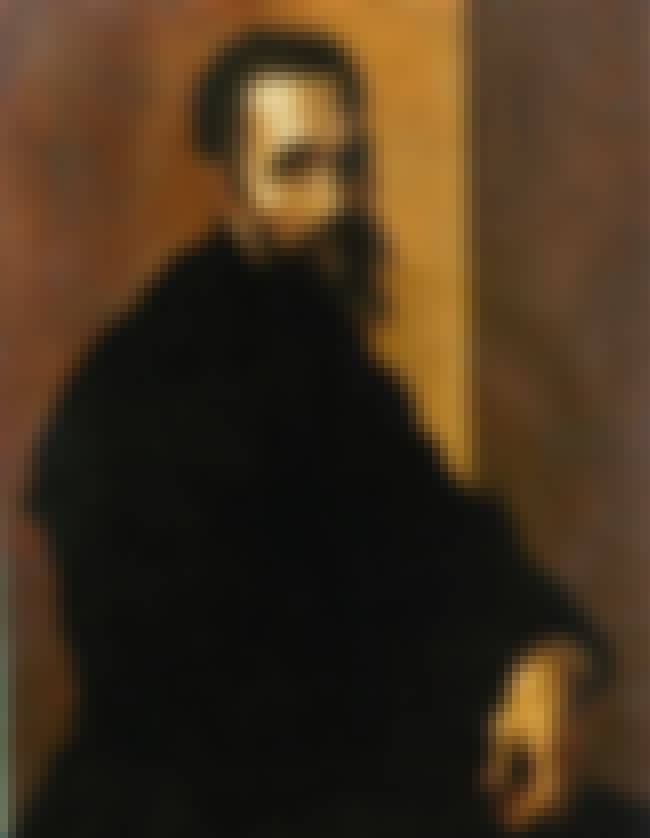 Michelangelo di Lodovico Buonarroti Simoni, commonly known as Michelangelo, was an Italian sculptor, painter, architect, poet, and engineer of the High Renaissance who exerted an unparalleled influence on the development of Western art. Considered the greatest living artist in his lifetime, he has ...more
Artworks: David, The Creation of Adam, Sistine Chapel ceiling, Pietà, Bacchus, + more
Birthplace: Caprese Michelangelo, Italy
Associated periods or movements: High Renaissance, Italian Renaissance, Renaissance
Nationality: Italy, Republic of Florence
Art Forms: Sculpture, Painting, Drawing
Also Ranked
#32 on People We Wish Were Still Alive
#62 on The Best Gay Authors
#10 on The Greatest Minds of All Time
#37 on The Most Influential People of All Time
see more on Michelangelo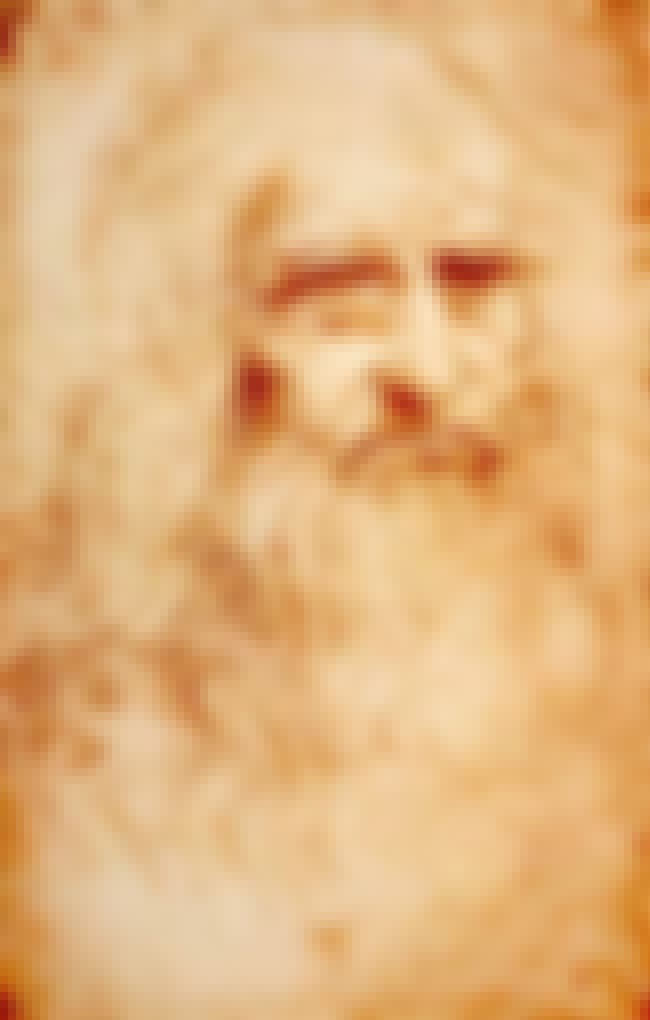 Leonardo di ser Piero da Vinci was an Italian polymath, painter, sculptor, architect, musician, mathematician, engineer, inventor, anatomist, geologist, cartographer, botanist, and writer. He is widely considered to be one of the greatest painters of all time and perhaps the most diversely talented ...more
Artworks: Mona Lisa, The Last Supper, Bacchus, Adoration of the Magi, Annunciation, + more
Birthplace: Vinci, Italy
Associated periods or movements: High Renaissance
Nationality: Republic of Florence
Art Forms: Sculpture, Painting, Drawing
Also Ranked
#78 on The Best Writers of All Time
#3 on People We Wish Were Still Alive
#1 on The Greatest Minds of All Time
#4 on The Most Influential People of All Time
see more on Leonardo da Vinci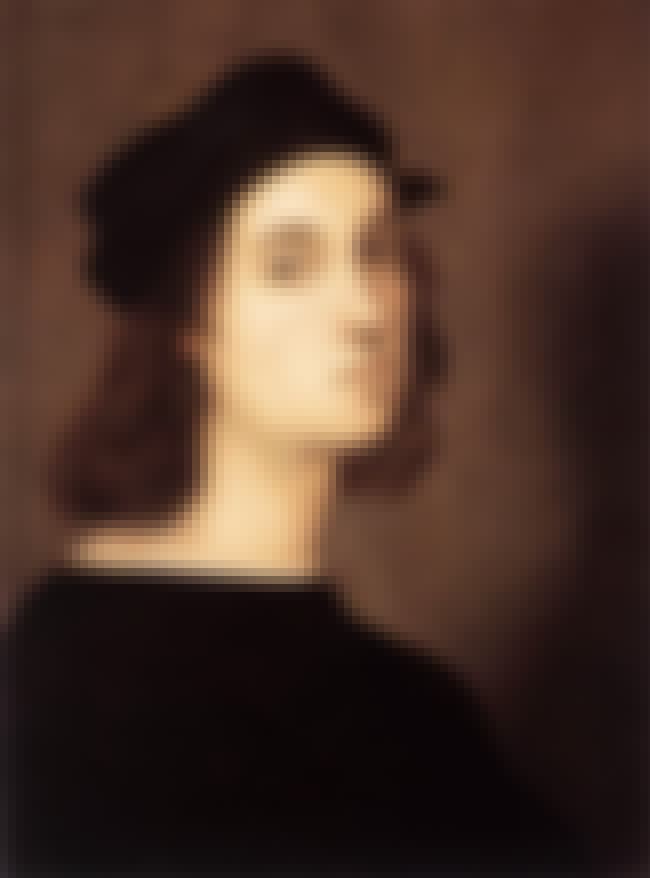 Raffaello Sanzio da Urbino, known as Raphael, was an Italian painter and architect of the High Renaissance. His work is admired for its clarity of form, ease of composition, and visual achievement of the Neoplatonic ideal of human grandeur. Together with Michelangelo and Leonardo da Vinci, he forms ...more
Artworks: Saint George and the Dragon, Sistine Madonna, The School of Athens, Galatea, Aldobrandini Madonna, + more
Birthplace: Urbino, Italy
Associated periods or movements: High Renaissance, Italian Renaissance, Renaissance
Nationality: Italy
Art Forms: Painting, Drawing
Also Ranked
#60 on The Greatest Minds of All Time
see more on Raphael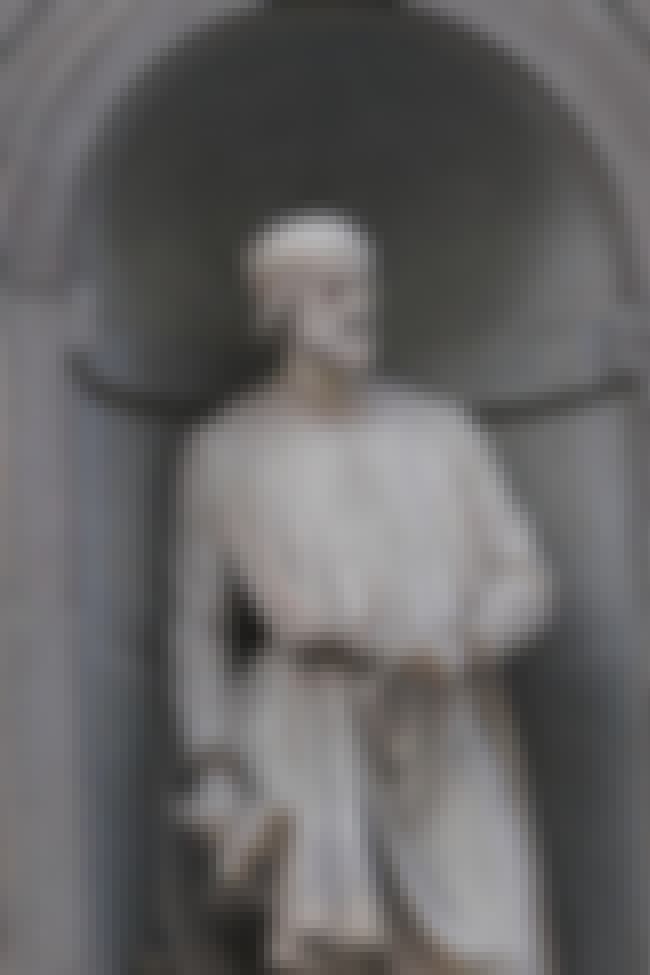 During the early 1400s, he produced sculptures that won him critical acclaim, and he pionerred the field of schiacciato. ...more
Artworks: David, The Crucifixion, Judith and Holofernes, Virgin and Child, Penitent Magdalene
Birthplace: Florence, Italy
Associated periods or movements: Italian Renaissance, Renaissance
Nationality: Italy, Republic of Florence
Art Forms: Sculpture, Drawing
see more on Donatello