Journalists

Famous Journalists from Croatia

List of notable or famous journalists from Croatia, with bios and photos, including the top journalists born in Croatia and even some popular journalists who immigrated to Croatia. If you're trying to find out the names of famous Croatian journalists then this list is the perfect resource for you. These journalists are among the most prominent in their field, and information about each well-known journalist from Croatia is included when available.
People on this list include Filip Šovagović and Ivan Šola.
This historic journalists from Croatia list can help answer the questions "Who are some Croatian journalists of note?" and "Who are the most famous journalists from Croatia?" These prominent journalists of Croatia may or may not be currently alive, but what they all have in common is that they're all respected Croatian journalists.
Use this list of renowned Croatian journalists to discover some new journalists that you aren't familiar with. Don't forget to share this list by clicking one of the
social media
icons at the top or bottom of the page. (11 items)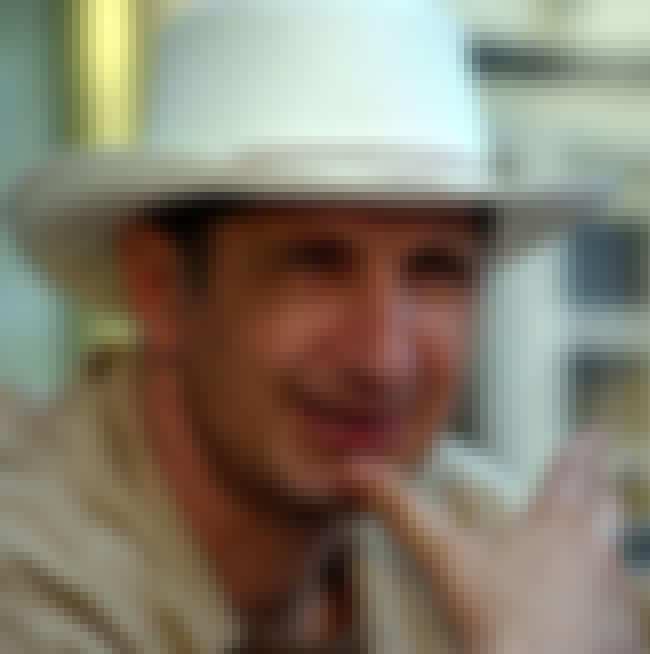 Ante Tomić is Croatian writer and journalist. A native of a village Glavina Donja near Imotski, Tomić graduated in philosophy and sociology at the University of Zadar. He began to write as a reporter for local daily newspaper Slobodna Dalmacija. His articles showed great literary talent that would manifest in his 2000 debut novel Što je muškarac bez brkova. Three years later he wrote novel Ništa nas ne smije iznenaditi, describing the life of recruits in Yugoslav People's Army. Both novels are adapted to screen. Ante Tomić now writes for Jutarnji list. In 2004 he travelled across the USA in order to cover presidential campaign by talking to "ordinary" people. Ante Tomić co-authored script ...more on Wikipedia
see more on Ante Tomić
Boris Dežulović is a Croatian journalist and writer, best known as one of the founders of the now defunct satirical magazine Feral Tribune. Dežulović studied art history at the University of Split. Along with Viktor Ivančić and Predrag Lucić he was one of the three original members of the "VIVA LUDEŽ" trio of Split-based humorists who first began writing in 1984 and who founded the magazine in 1993. In 1999 Dežulović left Feral Tribune and joined the popular current affairs weekly Globus where he is one of their columnists. Dežulović is also a writer. In 2003 he published Christkind, a science fiction novel about time travel which explores ethical dilemmas surrounding the possibility of ...more on Wikipedia
see more on Boris Dežulović
Filip Erceg is a Croatian writer, journalist and political scientist. Erceg was born in Slavonski Brod, but lived his childhood in Bjelovar. He graduated in politology at the Faculty of Political Sciences, University of Zagreb. As a student, he co-edited Hrvatska ljevica and was a member of the Central Committee of the Socialist Labour Party. He was a member of the editorial board of the philosophical journal 11. teza and is on the executive committee of August Cesarec Foundation. Filip Erceg is also a member of the editorial board of a left-wing magazine Novi Plamen. Erceg is credited with inventing the term "altermodernism" as a contemporary reinvention or recalibration of modernism. He ...more on Wikipedia
Filip Šovagović is a Croatian actor, film director, playwright and journalist. At first known simply as the son of renowned Croatian actor Fabijan Šovagović, Filip Šovagović has appeared in many films and TV shows in the last decade and a half, gradually building a reputation of his own. His sister Anja Šovagović-Despot is also an actress. His films include No Man's Land, Oscar winner, and in 2005 he made his directorial début with the film Pušća Bistra. Šovagović is author of five plays, one of them, The Brick, won the most important European radio award, Grand Prix of Italia. He writes a column in the Croatian daily newspaper 24 sata. ...more on Wikipedia
see more on Filip Šovagović