Artwork

Famous Landscape Arts from the Hudson River School Movement

List of the most popular landscape arts from the hudson river school movement, listed alphabetically with pictures of the art when available. The hudson river school period was an extremely important awakening in the world of art, so it's not surprising that many historic landscape arts were created during that time. Renowned hudson river school movement landscape arts are highly sought after, so if you want to add one to your collection you better start saving now. Click on the names of the famous hudson river school movement landscape art works to see more information about each one.
Items include everything from Voyage of Life to Lake George.
This list answers the questions, "What are examples of hudson river school landscape art works?" and "What is the most famous hudson river school
landscape art work
?" (38 items)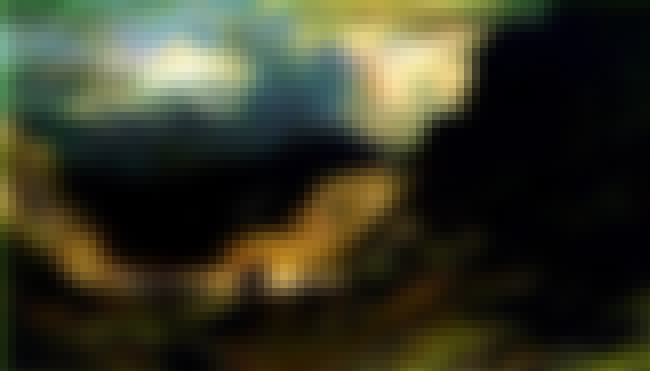 A Storm in the Rocky Mountains, Mt. Rosalie is an 1866 landscape oil painting by German-American painter Albert Bierstadt that was inspired by sketches created on an 1863 expedition. Bierstadt traveled to the Colorado Rocky Mountains where he was taken up to the Chicago Lakes beneath Mount Evans. The painting is named after Bierstadt's mistress and, at the time, his friend's wife, Rosalie Osborne Ludlow. The painting, measuring at 210.8 × 361.3 cm, is exhibited at the Brooklyn Museum, who acquired it in 1976. ...more on Wikipedia
Artist: Albert Bierstadt
Subject: Mount Evans
Genres (Art): Landscape art
Art Form: Painting
Period / Movement: Hudson River School
see more on A Storm in the Rocky Mountains, Mt. Rosalie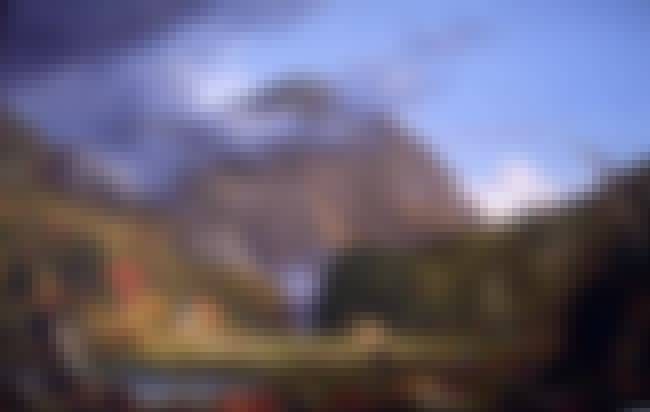 "A View of the Mountain Pass Called the Notch of the White Mountains" (1839) is a painting by American artist Thomas Cole. ...more on Wikipedia
Artist: Thomas Cole
Subject: Crawford Notch
Genres (Art): Landscape art
Art Form: Painting
Period / Movement: Hudson River School, White Mountain art
see more on A View of the Mountain Pass Called the Notch of the White Mountains
The Voyage of Life, painted by Thomas Cole in 1842, is a series of paintings that represent an allegory of the four stages of human life: childhood, youth, manhood, and old age. The paintings follow a voyager who travels in a boat on a river through the mid-19th-century American wilderness. In each painting, accompanied by a guardian angel, the voyager rides the boat on the River of Life. The landscape, corresponding to the seasons of the year, plays a major role in telling the story. In each picture, the boat's direction of travel is reversed from the previous picture. In childhood, the infant glides from a dark cave into a rich, green landscape. As a youth, the boy takes control of the ...more on Wikipedia
Artist: Thomas Cole
Subject: Old age, Childhood, Adult
Genres (Art): Narrative art, Landscape art
Art Form: Painting
Period / Movement: Hudson River School
see more on Voyage of Life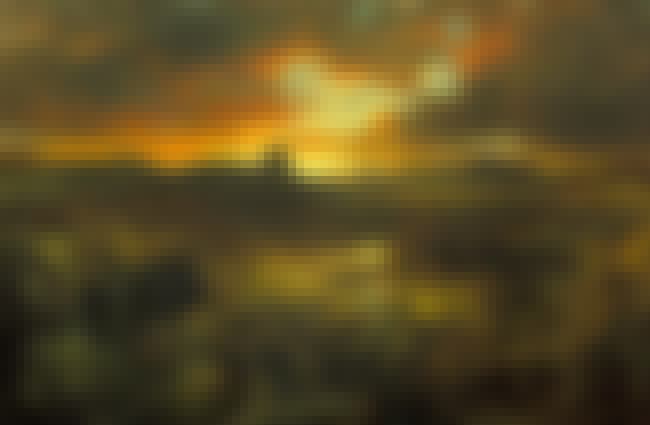 "Childe Roland to the Dark Tower Came" (1859) is a painting by American artist Thomas Moran. ...more on Wikipedia
Artist: Thomas Moran
Subject: Childe Roland to the Dark Tower Came
Genres (Art): Landscape art
Art Form: Painting
Period / Movement: Luminism, Hudson River School
see more on Childe Roland to the Dark Tower Came