READ
Famous Male Beekeepers

List of famous male beekeepers, listed by their level of prominence with photos when available. This greatest male beekeepers list contains the most prominent and top males known for being beekeepers. There are thousand of males working as beekeepers in the world, but this list highlights only the most notable ones. Historic beekeepers have worked hard to become the best that they can be, so if you're a male aspiring to be a beekeeper then the people below should give you inspiration.
This list includes Petro Prokopovych, Bob Maguire and more.
While this isn't a list of all male beekeepers, it does answer the questions "Who are the most famous male beekeepers?" and "Who are the best male beekeepers?"

Phillip Christopher Jupitus (; born 25 June 1962) is an English stand-up and improv comedian, actor, performance poet, cartoonist and podcaster. Jupitus was a team captain on BBC Two's popular music quiz Never Mind the Buzzcocks from its inception in 1996 until its end in 2015, and also appears regularly as a guest on several other panel shows, including QI and BBC Radio 4's I'm Sorry I Haven't a Clue. ...more on Wikipedia
Age: 56
Birthplace: Newport, Isle of Wight, United Kingdom
Robert John Maguire (born 14 September 1934) is an Australian Roman Catholic priest, community worker and media personality from South Melbourne. From 1973 to 2012, Maguire was parish priest of Sts Peter and Paul's Church in South Melbourne. Commonly known as "Father Bob", Maguire was appointed a Member of the Order of Australia in 1989 "for service to homeless youth through the Open Family Foundation".A 102-minute documentary, In Bob We Trust, about Maguire's life and retirement was released in October 2013. ...more on Wikipedia
Age: 84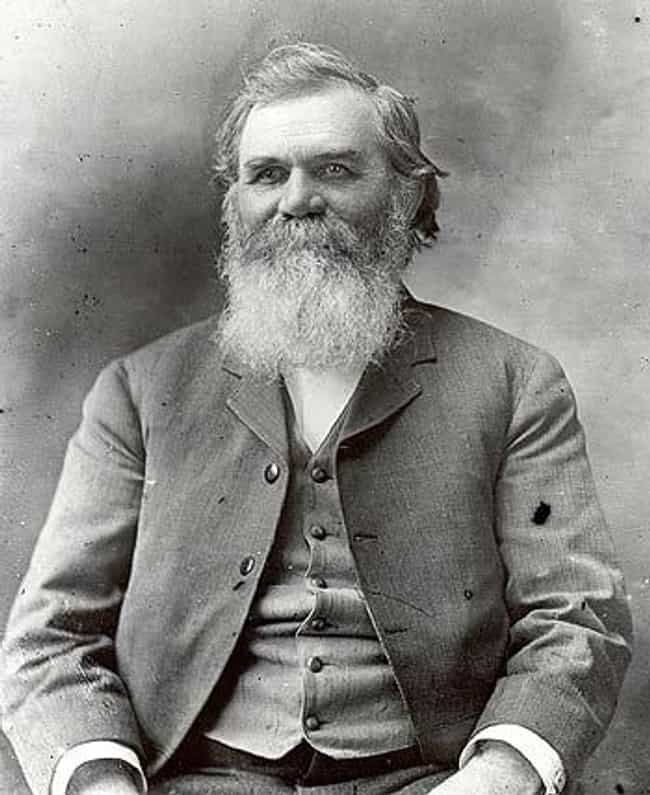 Daniel David Palmer or D.D. Palmer (March 7, 1845 – October 20, 1913) is the founder of chiropractic. Palmer was born in Ontario, Canada, but emigrated to United States. He was an avid proponent of various forms of pseudoscientific alternative medicine such as magnetic healing. Palmer opposed anything he thought to be associated with mainstream medicine such as vaccination. He died under mysterious circumstances.Palmer believed that the human body had an ample supply of natural healing power transmitted through the nervous system. He suggested that if any one organ was affected by an illness, it merely must not be receiving its normal "nerve supply" which he dubbed a "spinal misalignment", ...more on Wikipedia
Age: Dec. at 68 (1845-1913)
Birthplace: Pickering, Canada
Ralph Waldo McBurney (October 3, 1902 – July 8, 2009), usually known as Waldo, was said to be the oldest worker in the United States. Until a relatively short time before his death at age 106, he lived and worked as a beekeeper in the city of Quinter, Kansas. Although he was born in Quinter and had lived in the Quinter area for many years, he had also lived near the Kansas cities of Sterling and Beloit. In his last years, he was recognized nationwide for his longevity. ...more on Wikipedia
Age: Dec. at 107 (1902-2009)
Birthplace: Quinter, Kansas